New Orleans Pelicans Season Outlook: Quincy Pondexter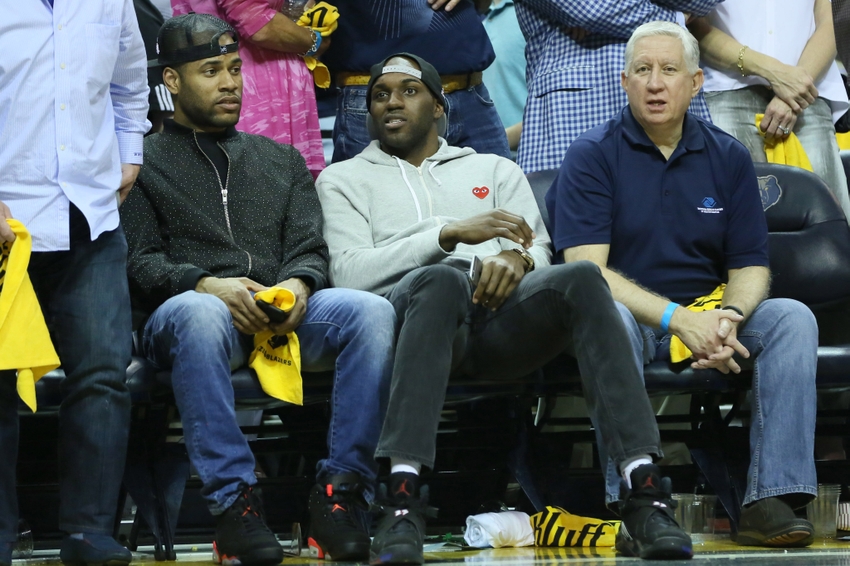 New Orleans Pelicans Forward Quincy Pondexter is still rehabbing for a return this upcoming season, which could be his biggest challenge yet.
The New Orleans Pelicans are not expected to get forward Quincy Pondexter back from injury until November at the earliest. More than likely, his return will not be until December or January.
It's not easy for the Pelicans to miss Pondexter for that period of time.
However, the injury struggles has been the hardest on Quincy himself.
It's now been 18 months and counting since Quincy Pondexter has played an NBA basketball game. Since the Pelicans loss to the Warriors in the 2015 playoffs, Pondexter has been dealing with two different surgeries on his left knee.
It's an injury that plagued him before the NBA playoffs. However, he played through the pain with high hopes of a playoff run. The backfire of that decision is what has him out for the beginning of this season.
It's not easy to sit on the sidelines for an NBA player like Pondexter. When the norm is giving it all for the team, it's tough to sit on the bench through a long 82 game season of hardships.
It's on Quincy's mind for the upcoming season.
In preseason interviews about the injuries and how it's affecting him, Pondexter told reporters,
"It's been extremely difficult. To say I'm not disappointed would be a lie, because I want to be out there with my teammates. Even if I had no legs, I want to be out there with my teammates…I love the game so much. I want to be out there with the team that pays me and takes care of me."
While his return seems to be in the near future, how he'll play when he comes back does come into question. While Pondexter feels he'll be just like his old self, not playing competitive basketball for a year and a half is quite the adjustment. Especially with the fact this injury was to his knee.
The biggest question mark will be his defense, when he returns. Offensively, his shot and movement should be fine. However, how he'll keep up with such a high-tempo game and freakish athletes after two knee surgeries is a concern. Not to mention how fast New Orleans wants to play this season.
Quincy Pondexter will have a challenge when he returns. Yet, with a reduced role and much needed depth to the team, he'll likely have a much easier load to carry. With his ability to defend forwards and guards in previous seasons, Head Coach Alvin Gentry's plans of balanced defensive switching should be something Pondexter can handle.
In an odd way, waiting until this season may have been the best case scenario for Quincy Pondexter. The depth was a major issue last year and New Orleans would've likely put Pondexter in positions he would not have been physically ready to handle. With the team taking its time, his role becomes much more manageable.
Still, the team wants Quincy back ASAP. His chemistry with his teammates is the strongest on this team, sans Anthony Davis. He brings an energy to the game no other player on the roster can replace. His shooting, when on the court, is lethal. He's a guy that brings so many underrated positives to the game for his team. If he can fight back to play this year, it will be a huge addition for the Pelicans.
While Quincy Pondexter will not play all 82 games this year, the 2016-2017 season could be the hardest yet. Rehabbing his knee and returning to form for a team that's changed drastically since his last game will be a challenge. Still, his positive on-court chemistry, shooting and defense can become the key to the New Orleans Pelicans reaching their goal of returning to the NBA Playoffs.
More from Pelican Debrief
This article originally appeared on