New Orleans Pelicans Season Outlook: Omer Asik has reached his NBA crossroads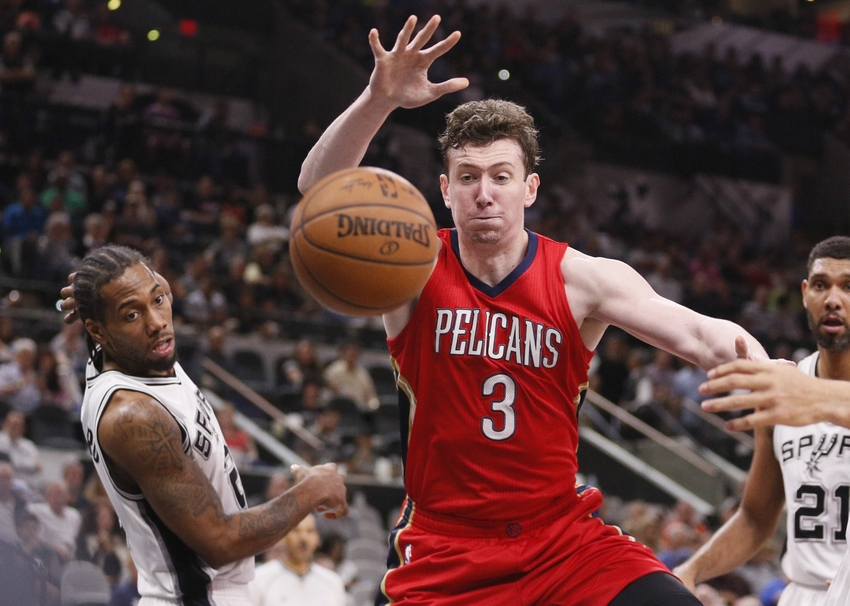 Entering the second season of a big, long-term deal, all eyes continue to be on the New Orleans Pelicans' Turkish big man, Omer Asik. Yet there are signs of encouragement that he could bounce back.
For New Orleans Pelicans fans, Omer Asik is a harsh reminder of how quickly things can change in the NBA. Just 4 years ago, Asik was thought to be a player who could anchor a defense in the middle. Nowadays, even ignoring his contract, many question if he is even an NBA level player anymore.
When New Orleans traded for Asik, it was assumed that the Pelicans had locked down their front court of the future. With Asik and Anthony Davis protecting the paint, it was thought that it would be tough to score inside against New Orleans. Due to a vast number of reasons however, that has not worked out. Going into his third year in New Orleans, Asik has gone from long-term piece to fighting for a starting job against Alexis Ajinca.
Omer Asik is facing a crossroads in his NBA career. Once a heralded starting big, he now finds himself struggling to fit into a league that has turned its back on traditional centers. With teams electing to play smaller and faster, it leaves slow-footed players like Asik struggling to find a role. In an NBA dominated by pick-and-roll and three-point shooting, players of all positions are expected to defend in space. Asik, due to his poor foot speed, has found himself struggling to adapt.
Now this is not to say there is no place for players like Asik in the league, or even specifically on the Pelicans. In a vacuum, he still posted very good rebound rates last year and can protect the paint if he's surrounded with competent perimeter defenders.
Even two seasons ago, Asik proved his value to the Pelicans as he manned the starting center spot. While the Pelicans still sported the most points given up at the rim, they were an excellent shot blocking and rebounding team. Asik was solid in his first season as a Pelican.
After the switch to Alvin Gentry occurred, he struggled mightily. A number of reasons can be attributed to his struggles, such as his inability to play in a high-paced offense. Another fact that cannot be ignored is that Asik was not healthy for most of last year. But regardless of the reason, it was obvious that his game regressed. Now in his 30s and entering the first year of a long-term deal, this is a bad sign. Add to all of this a history of back injuries, and it appears that Asik may be stuck on the Pelicans.
Fairly or unfairly, Asik will continue to be judged by his albatross contract going into this season. The good news for Pelicans fans is that he has looked healthier this preseason. He has a had a number of dunks off the catch, which is always a positive sign. He has also flashed glimpses of rim protection including a 5 block effort against the Houston Rockets, as seen in the highlights above.
This is just preseason, but Asik appears to be moving a lot better. Going into the season healthy will be a big key for him. Healthy or not though, Omer Asik still has a long way to go to prove he is a capable starting center. His first test to proving that will be to beat out Alexis Ajinca as a starter.
More from Pelican Debrief
This article originally appeared on