New Orleans Pelicans Player of the Week: Buddy Hield is a victim of circumstance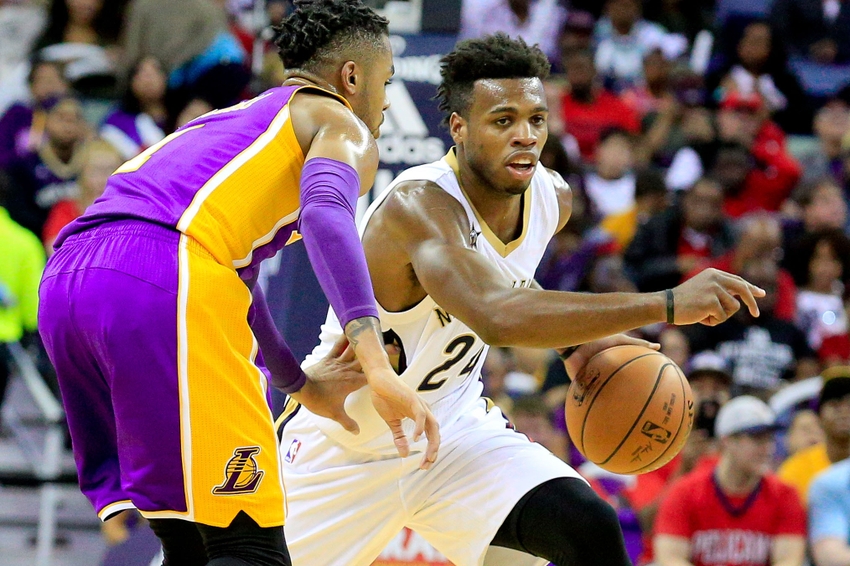 Each week, Pelican Debrief veteran Charles LaRocca (@CLaRoccaJr) will choose one player to highlight as New Orleans Pelicans Player of the Week. We'd love to hear your feedback, in the comments or on his Twitter timeline.
This week, we break down the primary victim of Jrue Holiday's return over the weekend, Buddy Hield. Why has the sweet-shooting rookie struggled early on?
Well, shucks. The New Orleans Pelicans just completed their best week of the season, finishing 3-1. And they could have easily completed the sweep against the Orlando Magic if not for an Anthony Davis quad injury. It was a fun week (for a change), and to top it all off the Pelicans beat three possible playoff teams. Of course, they were aided by returning star point guard Jrue Holiday but that wasn't the only story to develop last week.
Gentry said Buddy Hield probably won't play as many minutes as he did earlier in season, but the goal is to make sure he's in every game.

— Justin Verrier (@JustinVerrier) November 19, 2016
I hate to harp on the negative considering the Pelicans played so well last week, but this week's player of the week goes to the Pelicans' rookie, Buddy Hield. It's not going to be bashing him, rather a look at how the team reached this point with him and what to expect going forward.
When Hield was drafted, it seemed almost certain that his shooting skill would translate to the NBA. Well it hasn't, and its been bad. In fact, Hield has only shot greater than 33% on threes in one game this season; but that hasn't stopped him from throwing them up. In fact, about 50% of his attempts come from behind the arc, which isn't bad thing at all. Its just that his shots simply aren't going in.
The puzzling thing is that he isn't taking bad shots. 25.6 percent of his three point attempts have been open, while  another 19.4 percent of his three point attempts have been WIDE OPEN, per NBA.com/stats. So what could it be? Did Buddy Hield just have a Trevor Ariza "contract year"-type season from three during his senior year? Possibly, but not likely.
I have been trying to come up with theories on why Hield has struggled so much from behind the arc, but it is tough since shooting can be so high-variance from season to season and even game to game. The best possible theory that I could come up with is that he is struggling to adapt to the NBA's longer three-point shot. Or perhaps he's simply still getting comfortable with what he can and can't do on the court.
I worry because it's extremely unlikely that Hield just fooled NBA scouts into thinking he could be an above-average shooter.  But he has looked uncomfortable at times shooting from distance, and it has resulted in some shots ending up way off. At times Hield is pushing the ball, instead of guiding it. It's a problem he'll have to self correct, and almost certainly will.
For Buddy Hield there will be a regression to the mean. The issue is for the New Orleans Pelicans is when and at what cost. New Orleans has dug themselves a hole due to their poor start to the season. Such a rough start makes the margin of error for New Orleans immensely small. For a team that is desperate for wins, playing Hield makes no sense in the short-term. It is the better long-term option, but is player development worth sacrificing wins?
New Orleans went 3-1 this last week, and in two of those wins Buddy Hield played a combined 13 minutes.  In the other win against Boston, he got his first career start in place of an injured E'Twaun Moore. He failed to impress, and despite starting, he was not on the floor to close out the game.
If the Pelicans want to win, Buddy isn't helping them. His -13.4 net rating (per Basketball-Reference) is second-worst on the team, but long-term we arrive back at the question of whether long-term development or short-term success is more important. The New Orleans Pelicans are stuck between a rock and a hard place. Having to dig themselves out of an early season hole has limited the patience the Pelicans can afford to have with Hield.
The toughest part is that Hield has actually flashed talent, its just been far too inconsistent.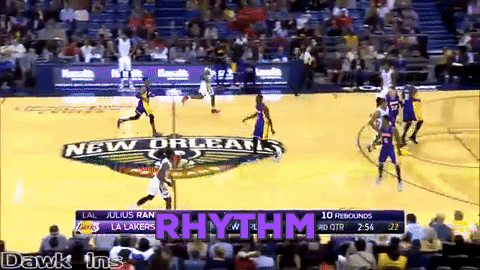 Here, Hield quickly reads the screen and dribbles into a rhythm three. More shots will eventually fall. It's more a matter of Hield finding what he's comfortable with in the NBA, and being able to rely on those skills to establish consistency. Unfortunately, the Pelicans don't have the luxury of affording him that patience at the moment. Plays like this excite you about the potential of Hield as a scorer. Despite his struggles from behind the arc, he has flashed an ability to finish at the rim.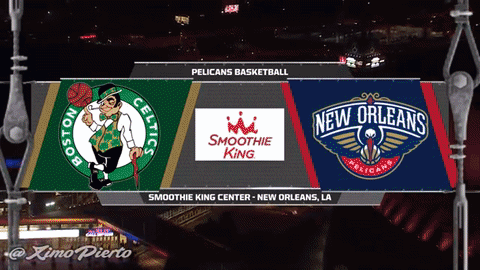 All hope should not be lost. The season is still young. It's likely we won't see many minutes from Buddy for now, but there will be better days ahead.
Soon? Probably not– that's what gives the Pelicans the best chance to win. But if the Pelicans begin to fall deeper behind in the playoff race, expect Buddy Hield to make his way back into the rotation.
More from Pelican Debrief
This article originally appeared on