Will a new style with same players work for Pelicans this season?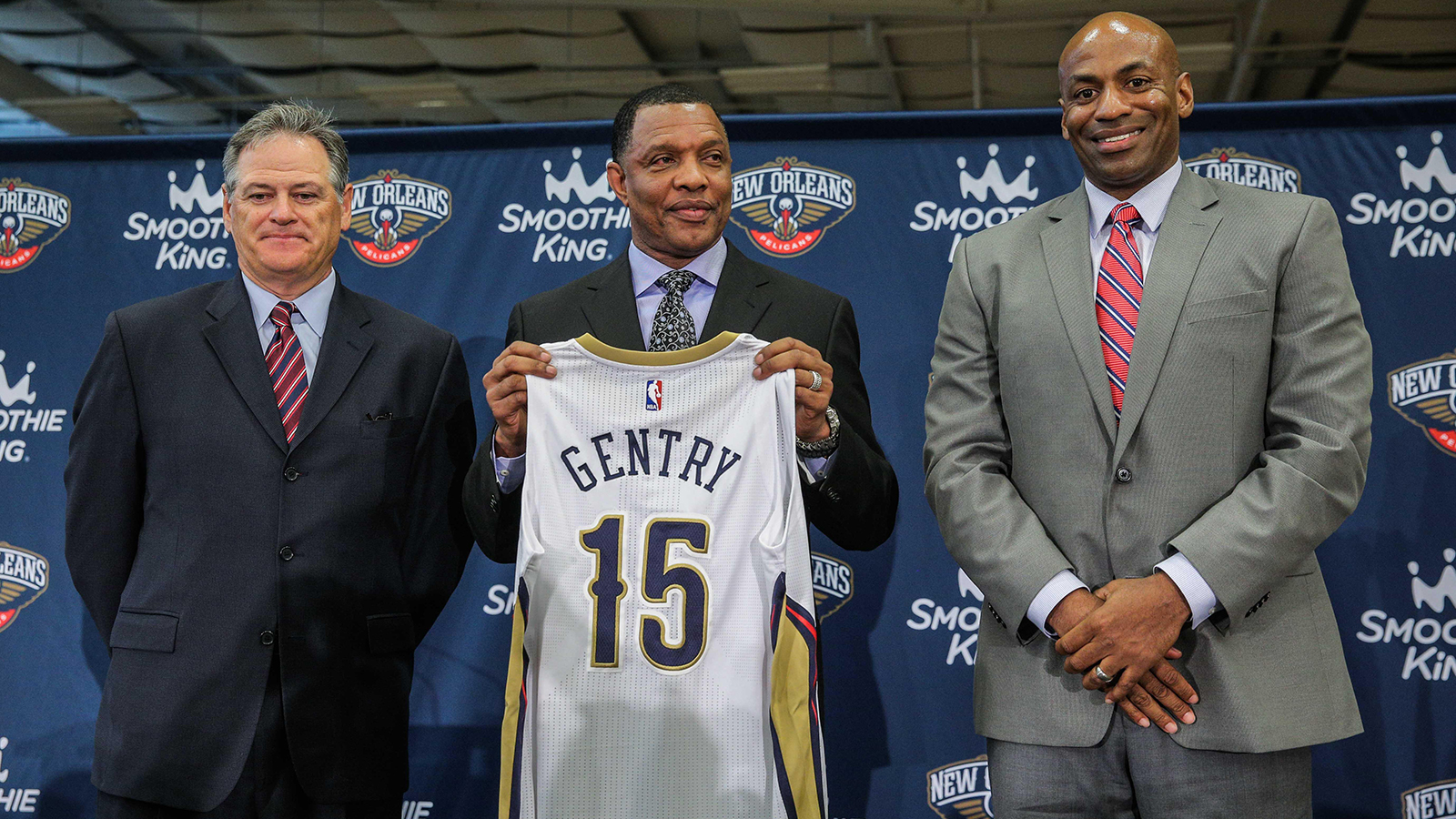 The Pelicans made the playoffs on the final day of the regular season last year, and needed a tiebreaker over the Thunder in order to sneak in.
There were no major changes to the roster this summer, however, so just how much room for improvement is there going to be this year, especially in the highly-competitive Western Conference?
That's the question NBA.com's Shaun Powell is asking as he previews what may be in store for New Orleans during the upcoming season.
(h/t: NBA.com)
New Orleans didn't make any major moves because management wanted to give Gentry the chance to see the talent on hand. The other reason the Pelicans stayed mostly pat? They'll wait until their big contracts evaporate. This season is the last for Anderson and Eric Gordon. Holiday and Evans have one more season after this. However, the Pelicans seemed to behave counter-productively when they gave big money this summer to their two-headed center, Omer Asik and Alexis Ajinca.

Asik is a decent rebounder and interior defender, and his greatest asset is giving relief to Davis on the front line; Davis is free to roam and become a help defender without guarding centers. However, Asik has stone hands, commits silly mistakes and is a complete liability on offense. And, last season, the Davis-Asik combo didn't exactly light the world on fire defensively. Ajinca is limited and foul-prone. Yet New Orleans GM Dell Demps, for some reason, felt he needed to lock up both centers.

So that was the summer slogan for New Orleans: stability, with a catch. They have the same players but a new style, and this philosophy managed to win over Davis.
MORE NEWS:
Want stories delivered to you? Sign up for our NBA newsletters.