New Orleans Pelicans Game Preview: A back-to-back in Memphis against the Grizzlies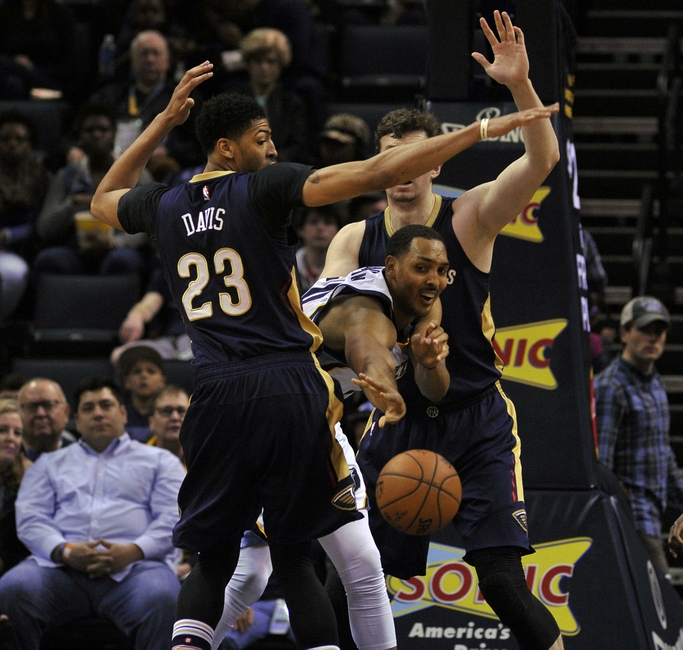 The New Orleans Pelicans look for a quick rebound in Memphis, as they search for their first win of the season against the Grizzlies.
The New Orleans Pelicans are now 0-4 on the season, after a tough loss to the Milwaukee Bucks last night.
They have a chance once again to find their first win against an injury-ravaged team in the Memphis Grizzlies.
It's rare to find a team more banged up than New Orleans. However, the Grizzlies are currently missing four of their starters with injuries.
While Mike Conley and Marc Gasol did not play last night, they could appear in this game. However, with both so key to Memphis and returning from scary injuries, they might not play a major role.
Chandler Parsons is not playing in the game at all, while Tony Allen will likely play in a smaller role as well.
Memphis is certianly not the team that brings fear to opponents right now. They also played last night, losing 116-80 to the Minnesota Timberwolves.
The Pelicans can have the same kind of game with another solid performance from the combo of Anthony Davis and Tim Frazier.
Both had fantastic games against the Bucks. However, it was not enough for the win. Both will have favorable matchups, as the Grizzlies bigs do not have the speed to keep up with AD in transition. For Frazier, he'll likely be guarded by a rookie for a majority of the game. It'll be his time to shine.
While the offense was greatly improved against Milwaukee, the defense became the Achilles Heel. New Orleans let the Bucks shoot 48.4% from the field and over 30% from behind the arc. While it's likely the Grizz will not shoot that well, the other area of issue could be major.
Memphis has always been a solid rebounding team, especially on the offensive glass. For a team that just gave up 11 offensive rebounds to the Bucks, it is a scary area for the Pels.
New Orleans will need to attack Memphis with speed if they look to win. An inexperienced opponent will give hope to the Pelicans, even on the road. Both teams will be tired. It's a chance for the young squad to show their NBA experience and capitalize on what can be considered a must win game for their season.
Who, When, Where and How to Watch
When and Where: The game will be played at 7:00 PM CST in Memphis
How To Watch: The game will be broadcast on Fox Sports New Orleans and NBA League Pass.
Injuries: 
New Orleans: Jrue Holiday (Personal Reasons), Quincy Pondexter (Left Knee) and Tyreke Evans (Right Knee) are all out. Langston Galloway (Left Foot Infection) is probable.
Memphis: Mike Conley (Left Achilles), Marc Gasol (Right Foot) and Tony Allen (Knee) are all questionable to play. Chandler Parsons (Right Meniscus) is unlikely to play. Brandan Wright (Left Ankle) is out.
Projected Starting Lineups:
New Orleans: PG Tim Frazier, SG E'Twaun Moore, SF Solomon Hill, PF Anthony Davis, C Omer Asik
Memphis: PG Wade Baldwin IV, SG Troy Williams, SF James Ennis, PF Jarell Martin, C JaMychal Green
Other Players to Watch: 
New Orleans: Buddy Hield, Terrence Jones, Dante Cunningham and Lance Stephenson
Memphis:  Zach Randolph, Vince Carter, Aaron Harrison, Deyonta Davis and Andrew Harrison
What's Next for the Pelicans?
The Pelicans will continue the long season Friday at home against the Phoenix Suns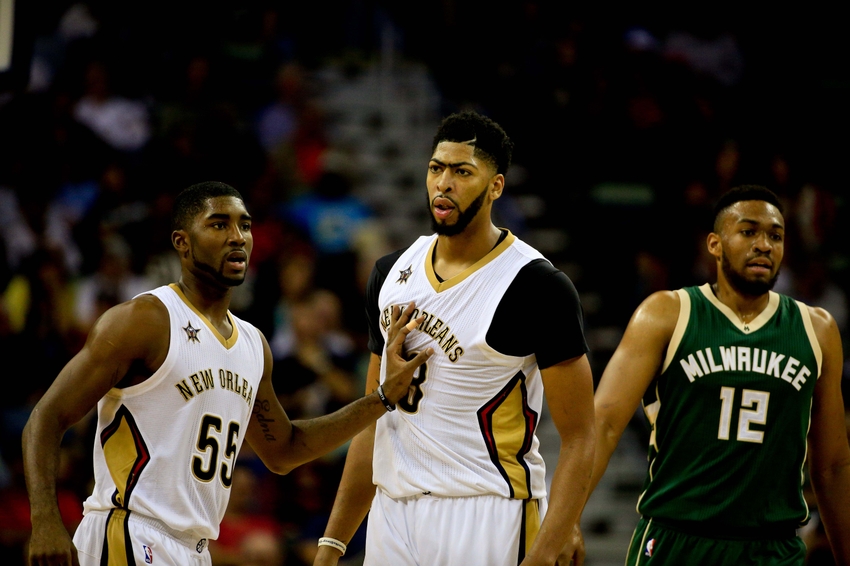 Stopping the opposition over four quarters and dozens of possessions
It took removing him from the starting lineup for Omer Asik to respond with positive play. But respond he did, playing with purpose and force, bullying Bucks big man Greg Monroe in the post, rebounding aggressively, and making smart plays. In the fourth quarter, his presence in the paint and ball movement on offense were keys to the Pelicans fighting back.
But the real problem lay when the Bucks' playmakers got penetration inward on the Pelicans' defense. Milwaukee outscored the Pels 58-38 in the paint, and guards Giannis Antetokounmpo and Malcolm Brogdon were big reasons why. The ability to control the pick-and-roll as a defense eluded the Pelicans on Tuesday night, and their defeat serves as evidence.
Tonight in Memphis, the team will have an easier shot at defending, as the Grizzlies' group of playmakers is far less fearsome than any the Bucks have. Mike Conley isn't that sort of player, and the rest of the Grizzlies' scoring punch comes from the abilities of big men like Zach Randolph, Marc Gasol, JaMychal Green, and Jarell Martin to convert close-up opportunities.
The Pelicans will have a better chance defending this group– Anthony Davis rarely concedes size or length as a defender, and the Pelicans can go small without worrying about these bigs winning the battles down low. Solomon Hill and Dante Cunningham can flourish against teams that prefer to play big like Memphis, and Omer Asik can keep up the lunch-stealing against Zach Randolph.
There's no excuse for a home loss to a less-talented Milwaukee Bucks team at home on two nights' rest. The Bucks won on the margins; hustle plays, athleticism, and quick thinking are what beat the Pelicans last night. The good news is that while that's a solvable problem, it likely won't even need a solution against the Memphis Grizzlies.
Memphis is simply not the kind of team that will out-jump you or sprint through you– rather, they'll try to beat you up. Perhaps all the Pelicans' defense needs for a jolt of life is a change of style. The Grizzlies' figures to benefit them.
This article originally appeared on