New Orleans Pelicans: Deja Vu Looms Large Over 1-10 Start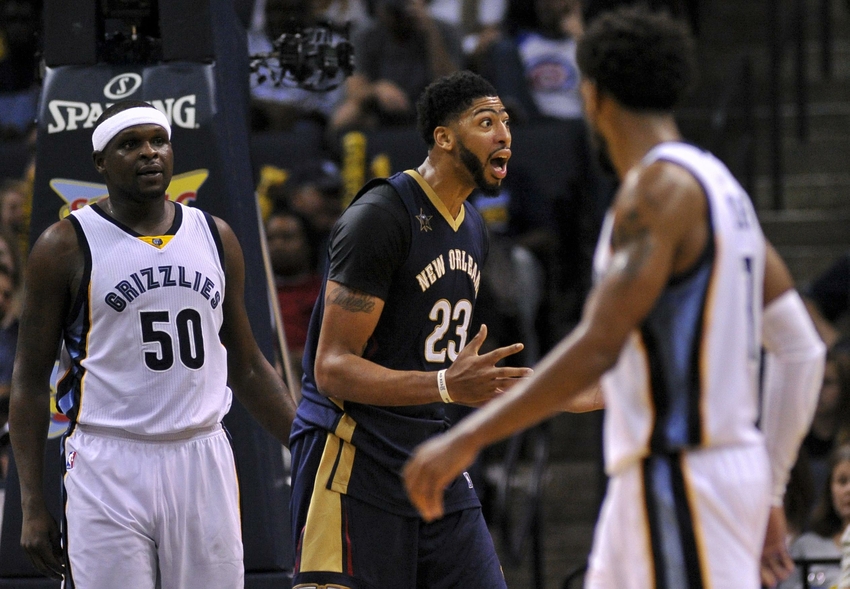 It's getting difficult to see the differences between consecutive disappointing seasons for a flawed New Orleans Pelicans team.
"Plus ça change, plus c'est la même chose"
– My ode to Louisiana's rich French heritage, and to famous 19th century French novelist, Jean-Baptiste Aphonse Karr – a man who would have undoubtedly been a Pelicans fan because of fellow countryman, Alexis Ajinca, and his tall, slender frame. This all despite raw contempt for the U.S. after they fleeced his blessed nation during the Louisiana purchase.
What a difference a year makes…
We are 12 games into the season. Last season at this point, the Pelicans were 1-11. This year they are 2-10. Last year they were anxiously awaiting the return of Quincy Pondexter and Tyreke Evans. This year, they are waiting on just Quincy Pondexter, Tyreke Evans and Jrue Holiday. Last year, Anthony Davis missed 3 games early with a hip contusion. This year, a late flare up of a quad contusion held him out of a winnable game in Orlando (fingers crossed the Pelicans avoid a similar extended hiatus from Davis).
This summer, I sat and listened as Dell Demps and Alvin Gentry swooned me; they signed two-way players that fit Alvin Gentry's style of play and praised the team's work ethic. Coach Gentry and Dell Demps dropped to their knees and proclaimed, "But Andrew, we've changed!" It's just what I wanted to hear.
There are similarities here. But let me remind you of where we were last year around this time:
Quincy Pondexter was on the verge of missing an entire season after frustrating set backs to his surgically repaired knee never fully healed.
This year could end up being the same… But at least we won't be surprised this time!
Jrue Holiday was on a minutes restriction as we all panicked every time he landed on his right leg.
This year he became a father, and while he missed some time to tend to his wife, his health for the year looks more promising (yet we will always be skeptical) than it has in a long time in New Orleans.
The Pelicans signed Jimmer Fredette for their hardship exemption, and Nate Robinson played meaningful minutes.
Oof. 
The Pelicans finished the year last season 27th in DRtg. Remember when the Pelicans allowed 111, 112, 134, and 121 points in four of their first five games?
This year the Pelicans are 20th in DRtg. Eh, not bad, right?
I get that there are reasons to be frustrated with an organization that has proven, more times than not, to be incompetent at every turn. There are legitimate gripes to be had about this team. As much as the team looks different and the GM & coach preached change, the Pelicans record looks largely the same. It's frustrating.
But there are reasons to be optimistic. Even if that just means Jimmer shows up on more highlight reels in China than in New Orleans.
"The more things change, the more they are the same."
Unless you are comparing the 2015-2016 Pelicans to the 2016-2017 Pelicans (hopefully).
More from Pelican Debrief
This article originally appeared on