New Orleans Pelicans' Anthony Davis Named Western Conference Player Of The Week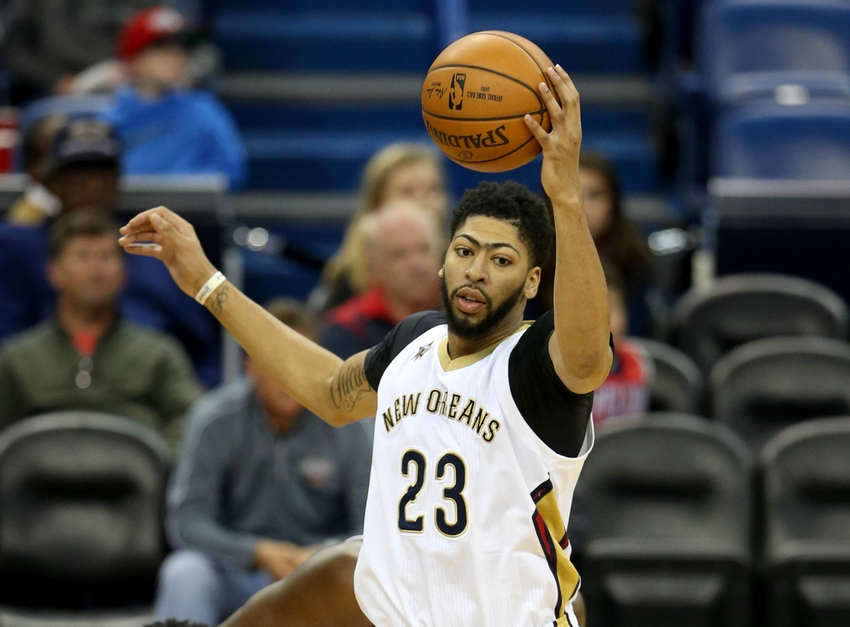 Based on his play, New Orleans' Pelicans Star Forward Anthony Davis earned the honors for Western Conference Player of the Week.
It's a pretty good time to be a fan of the New Orleans Pelicans and Anthony Davis.
After a week that included three wins against playoff teams from last year, the NBA honored Davis with the Western Conference Player of the Week Award.
Jimmy Butler & Anthony Davis take home #NBA Player of the Week honors pic.twitter.com/2PD1O0q8vD

— NBA.com (@NBAcom) November 21, 2016
It's been a great week for Anthony Davis, as he has averaged 33.7 points, 13.7 rebounds, three blocks and two steals per game. He played in three of the Pelicans past four games, winning in all of his appearances.
Those wins are impressive, as they've knocked off the Boston Celtics, Charlotte Hornets and Portland Trail-Blazers. Each of those teams currently holds a record over .500, showing the vast improvement of Davis and the team.
Davis has gotten the luxury of having an old friend back for the past two contests in Jrue Holiday. With him by his side, AD's confidence is back to the norm.
Through just 14 games, Davis' numbers continues to impress. He is the league leader in points and blocks per game, while placing sixth in rebounds. While the record of the New Orleans Pelicans may not show it, Davis has been the NBA's best in many categories.
This is now the second time Davis has earned this honor. During March of 2015, Anthony took home the honors, as part of the Pels' late playoff run. For what he has done this year to keep a struggling team afloat, it feels right for Davis to finally get his recognition, with this award.
Anthony Davis will look to use this award as another stepping stone for bigger things. The Pelicans will continue to try and climb out of the hole their early season play has dug themselves into.
This upcoming week has two matchups against top teams, as they play the Hawks and Blazers. However this time around, the Pelicans also get to play the struggling Timberwolves and Mavericks as well.
After a strong week of play, Davis earned the right to be call the best in the West. Many will be watching, as he looks to follow a career week, with another set of star-studded performances. It is clear as day that Anthony Davis is the workhorse of this New Orleans Pelicans squad. While this award is a great moment, Davis and the Pels have bigger plans for bigger achievements ahead in the rest of the NBA season.
More from Pelican Debrief
This article originally appeared on