New Orleans Pelicans: Anthony Davis Isn't Going Anywhere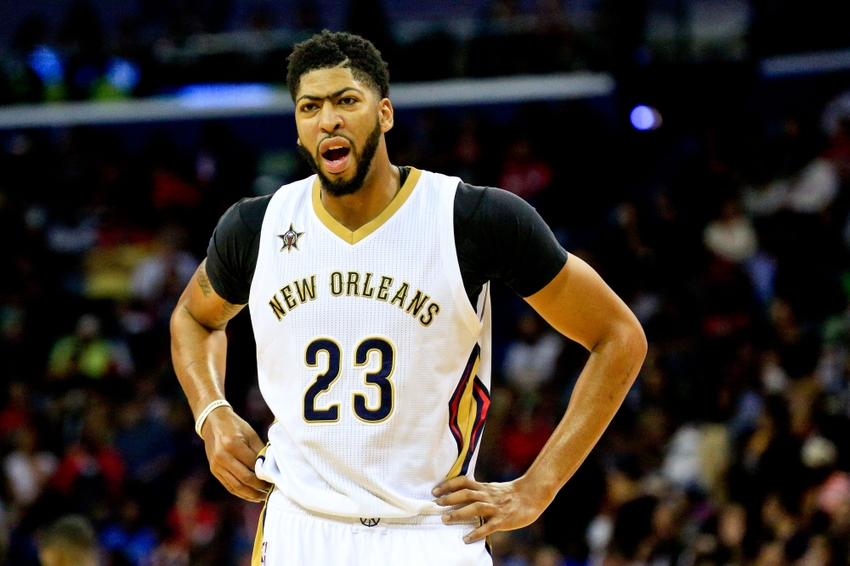 Anthony Davis has made it know that he wants to win with the New Orleans Pelicans
Even if he had it his way, Anthony Davis wouldn't leave the New Orleans Pelicans. At least that's what he's saying.
In an interview with Yahoo Sports, Davis revealed that he wants to win in New Orleans. He hasn't lost hope that he – with the help of his front office – can turn things around. Even though the Pelicans have gotten off to another poor start – 4-10 – Davis is committed to working towards something better in New Orleans.
Question is, does he feel this way because he's under contract until 2020 or because he really believes in the guys in the locker room?
More from Sir Charles In Charge
Have aspirations to win in New Orleans wavered amid the poor results and injury disappointment?

"No, no, never," Davis told The Vertical.
"My desire to win here is the same," Davis told The Vertical. "I go out there and play. I don't care what the record is. I just go out there and play. I have to lead this team and make sure my guys are always happy and high energy. I don't care what people say about our team. They're not in our locker room seeing us, not part of our group. That's all white noise.
Many believed that with a healthy Davis this season, the Pelicans would make a return back to the playoffs. Especially in a weaker Western Conference, it seemed like a forgone conclusion. Instead, almost the opposite has happened.
The Pelicans don't look like a playoff team. In fact, they look far from one. Buddy Hield hasn't been the rookie that they believed they were getting and Tyreke Evans may or may not return in the next month.
New Orleans has some big decisions to make over the next few weeks, and they better have Davis in mind. The Pelicans should be grateful that Davis is still engaged and committed to New Orleans. In today's NBA culture, it's so easy to simply demand a trade or check out. Davis hasn't done that. They need to make sure it doesn't happen.
This article originally appeared on