New diet has helped Jonas Valanciunas improve his game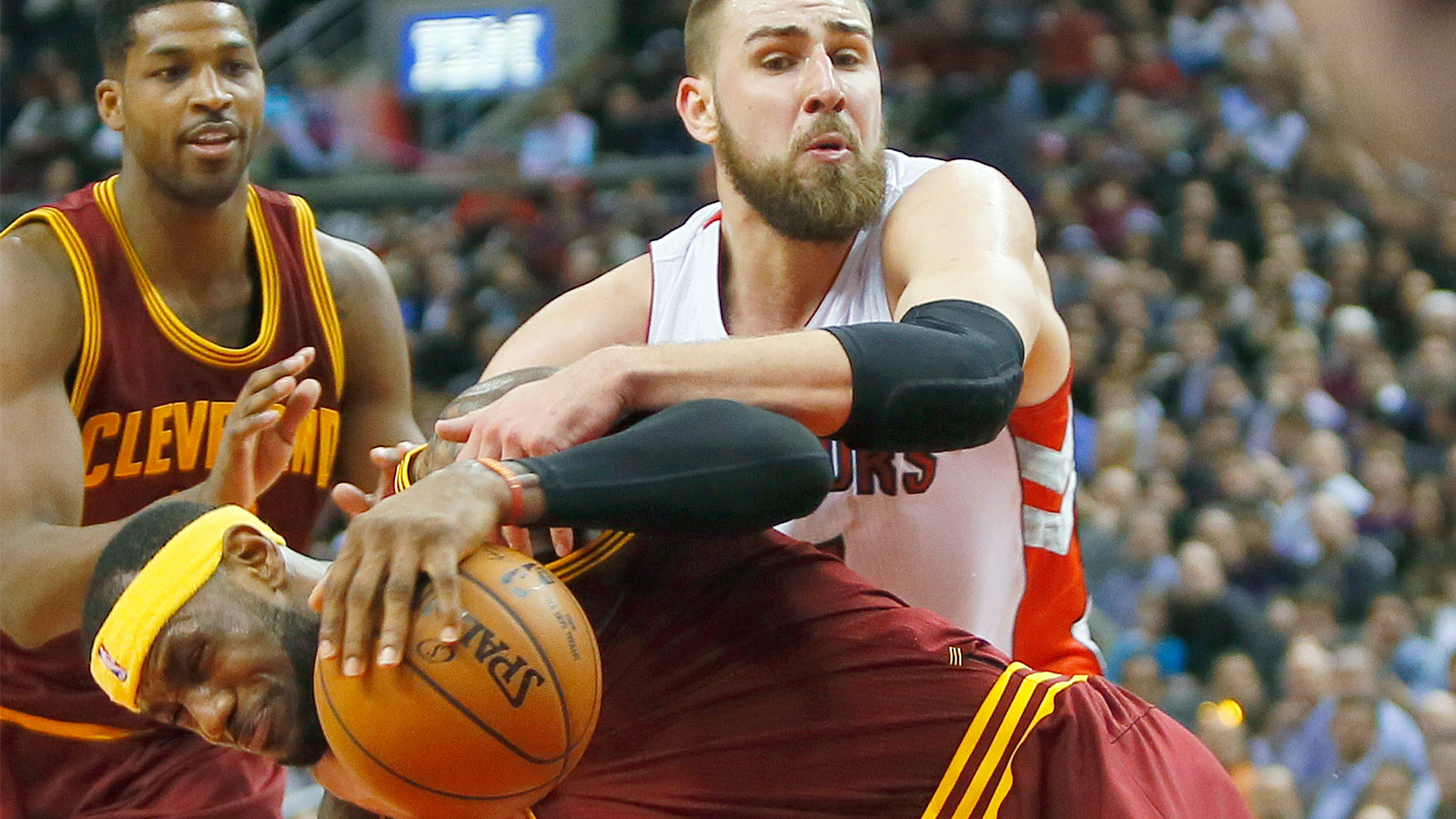 The scale may still read the same weight, but one look at Jonas Valanciunas is all one needs to know the Raptors center is in much better shape. Here's Ryan Wolstat of the Toronto Sun with more:
"Valanciunas doesn't believe his weight has changed from the 255 pounds he came in at last season, but his face is notably leaner and he seems thicker through the shoulders than he had been. Valanciunas credits a change in diet.
'I'm eating healthy now,' he says with a frown. 'It doesn't always taste good but I have to do this.'"
Think of this less as losing weight and more as redistribution. Improved strength in the shoulders, core and legs will help Valanciunas power through the rigors of playing down low. He'll be able to better hold position, finish through contact, and defend.
(h/t Toronto Sun)
Photo credit: John E. Sokolowski-USA TODAY Sports