Nets Reportedly Interested in Donatas Motiejunas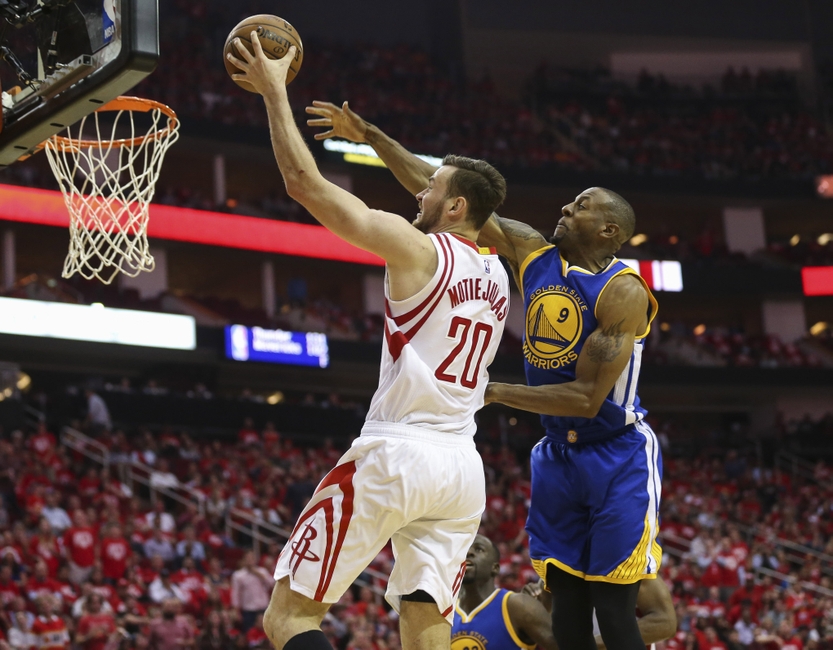 According to multiple sources, including ESPN's Marc Stein and The Vertical's Adrian Wojnarowski, the Brooklyn Nets are interested in signing PF Donatas Motiejunas.
The Brooklyn Nets are reportedly close to signing the restricted free agent to an offer sheet. Motiejunas and the Houston Rockets still haven't came to terms on a contract. The Rockets and the Motiejunas have had issues since the team attempted to trade the power forward to Detroit, but the deal fell through due to a failed physical. The Rockets pulled their most recent offer on November 22, the team's self-imposed deadline.
The Nets are reportedly "comfortable" with Motiejunas despite his history of back issues. It is unlikely the Nets will sign Motiejunas before Friday, since the Nets host the Bucks Thursday evening.
More from Nothin' But Nets
Motiejunas has averaged 7.8 points and 4 rebounds over his 4-year NBA  career. His best season was 2014-2015 when he averaged 12 points and 5.9 rebounds playing in a career high 71 games, with 62 starts. The 7'0" Lithuanian was drafted 20th overall in the first round of the 2011 NBA Draft.
Trevor Booker, Luis Scola, Anthony Bennett and Chris McCullough are the current power forwards on the Nets roster. The Nets have used the D-League to send McCullough and Bennett back-and-forth so they can continue to develop, and Trevor Booker is without a doubt the starting power forward for Brooklyn. Does the Nets interest in Motiejunas mean Scola might be the odd man out?
Scola brings a veteran presence but analytically the Nets are better without him.  The Nets could move McCullough to SF, which many believe he would be better suited for and have Motiejunas and Bennett backing up Booker.
This article originally appeared on