Nets Plummet in ESPN's Power Rankings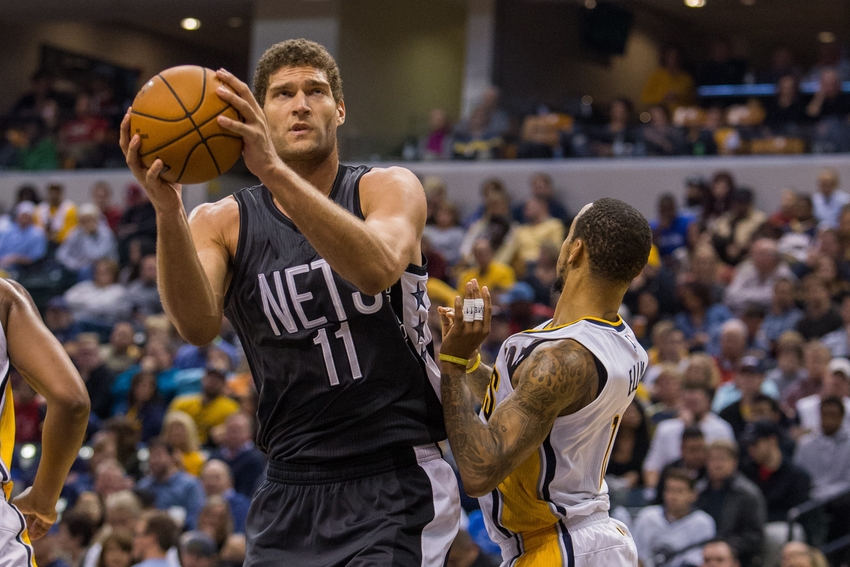 The Brooklyn Nets have struggled recently after what was once a promising 4-5 start to the 2016-17 season. As such, ESPN's latest version of the NBA Power Rankings reflect where the Nets currently sit.
The Brooklyn Nets find themselves in a tough spot. Not long ago, Brooklyn was a respectable 4-5 on the season, and it appeared Kenny Atkinson and the Nets could be a surprise team, at least early on.
Want your voice heard? Join the Nothin' But Nets team!
Unfortunately, injuries have set the Nets back. Most notably, Brooklyn has been without Jeremy Lin, due to a hamstring injury. With Lin out, the Nets have hit a skid. Brooklyn has lost seven straight games, and their next assignment will be a tough one: Brooklyn is set to face the Clippers on Tuesday.
More from Nothin' But Nets
Considering Brooklyn's recent woes, the Nets have fallen significantly in ESPN's latest NBA Power Rankings. The full rankings, which you can read here, reflect the rankings as of week six in the NBA. In these particular rankings, the Nets find themselves looking up at 29 other teams. Another way of putting that: Brooklyn is ranked last.
While being ranked last (in anything) is never fun or ideal, one team has to occupy the spot. For this week, it's the Nets, and considering their recent play, it's not all that surprising. Is Brooklyn the worst team in the NBA? Statistically, that's the Dallas Mavericks as of Monday, at 3-13. But there's no denying that the Nets are struggling.
As for ESPN, here's what they had to say about the Nets:
Third-quarter issues are not exclusive to Minnesota. It's becoming a thing for the Nets, as well, intertwined with the overall defensive struggles that have led to rout after rout since the 4-5 start that made them mid-November darlings. The reality is that 4-12 is still probably a better record for first-year coach Kenny Atkinson than most of us know-it-alls would have expected at this point, but these guys are getting harder and harder to watch, since they can't stop, well, anyone.
The Nets have had their struggles defensively, and they've made a concerning habit of falling apart in the third quarter. Still though, Brooklyn is in quite a predicament without Lin.
Brooklyn may struggle to quickly get back near the .500 mark where they once were, but once Lin returns, the Nets should find it easier to get into a rhythm offensively. At this point, the Nets simply need to get back into the win column. After seven consecutive losses, the Nets need a win badly.
This article originally appeared on