Nets Loss to Celtics Worsened By Injuries to Hollis-Jefferson and Whitehead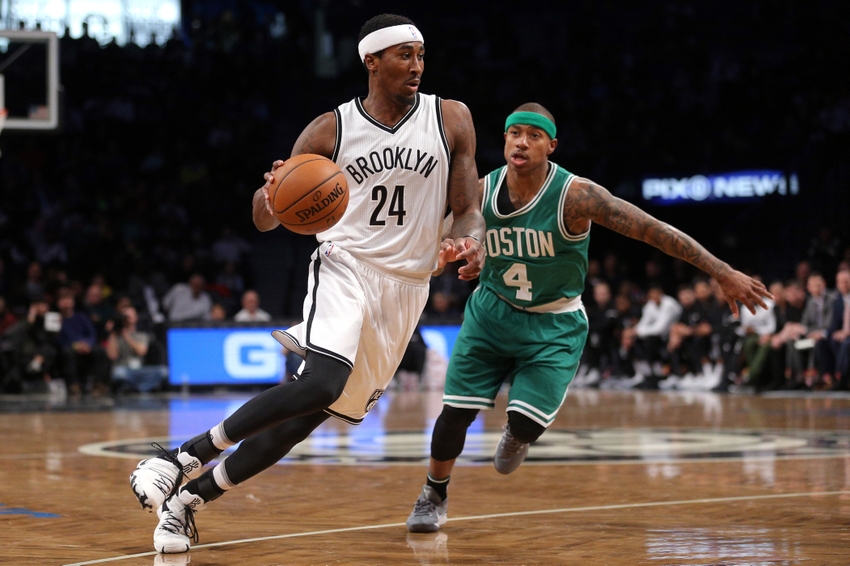 The Brooklyn Nets lost to the Boston Celtics on Wednesday night, but in the process, the already-thin Nets suffered two injuries.
The Brooklyn Nets, unfortunately, suffered more than one loss on Wednesday night.
Want your voice heard? Join the Nothin' But Nets team!
Brooklyn lost to the Boston Celtics by a score of 111-92, which marks the Nets' fifth consecutive loss. However, Brooklyn also lost two key players to injuries. Both Rondae Hollis-Jefferson and Isaiah Whitehead left the game due to injuries, and did not return.  He was visibly shaken, and got up slowly. He stayed in the game briefly, but then went straight to the locker room with a noticeable and significant limp. The Nets announced during the game that Hollis-Jefferson would not return due to a sore ankle.
Nets announced Rondae Hollis-Jefferson is out for the remainder of tonight's game

— NothinButNets.com (@NetsBlogFS) November 24, 2016
If that wasn't bad enough, the Nets lost Isaiah Whitehead in the fourth quarter. Celtics center Al Horford was defended by Whitehead in the post on a mismatch. Horford posted Whitehead up, and in the process Whitehead appeared to hurt his wrist. Like Hollis-Jefferson a quarter before, Whitehead went directly to the locker room as held his wrist.
Both of these players have suffered injuries during their short time with the Nets. Last season, Hollis-Jefferson — then a rookie — injured his right ankle, which required surgery. The right ankle is the same ankle Hollis-Jefferson injured on Wednesday, although the severity is not yet known. Whitehead suffered a concussion earlier this season, although he had been cleared to return after passing the protocol.
These injuries come as the Nets still await the return of point guard Jeremy Lin. Whitehead has been filling it at point guard, although ideally he may fit better at shooting guard. However, due to injuries, Whitehead has been forced into the lineup at point guard. If Whitehead were to miss time, the Nets would rely on a combination of Sean Kilpatrick and Yogi Ferrell. Randy Foye, at times, can run the point as well.
With Wednesday's loss, the Nets dropped to 4-10 on the season after a 4-5 start. Five consecutive losses put the Nets in a tough spot, but the potential losses of Hollis-Jefferson and Whitehead due to injuries would make matters even worse.
More from Nothin' But Nets
This article originally appeared on