Nets looking for athleticism in their predraft workouts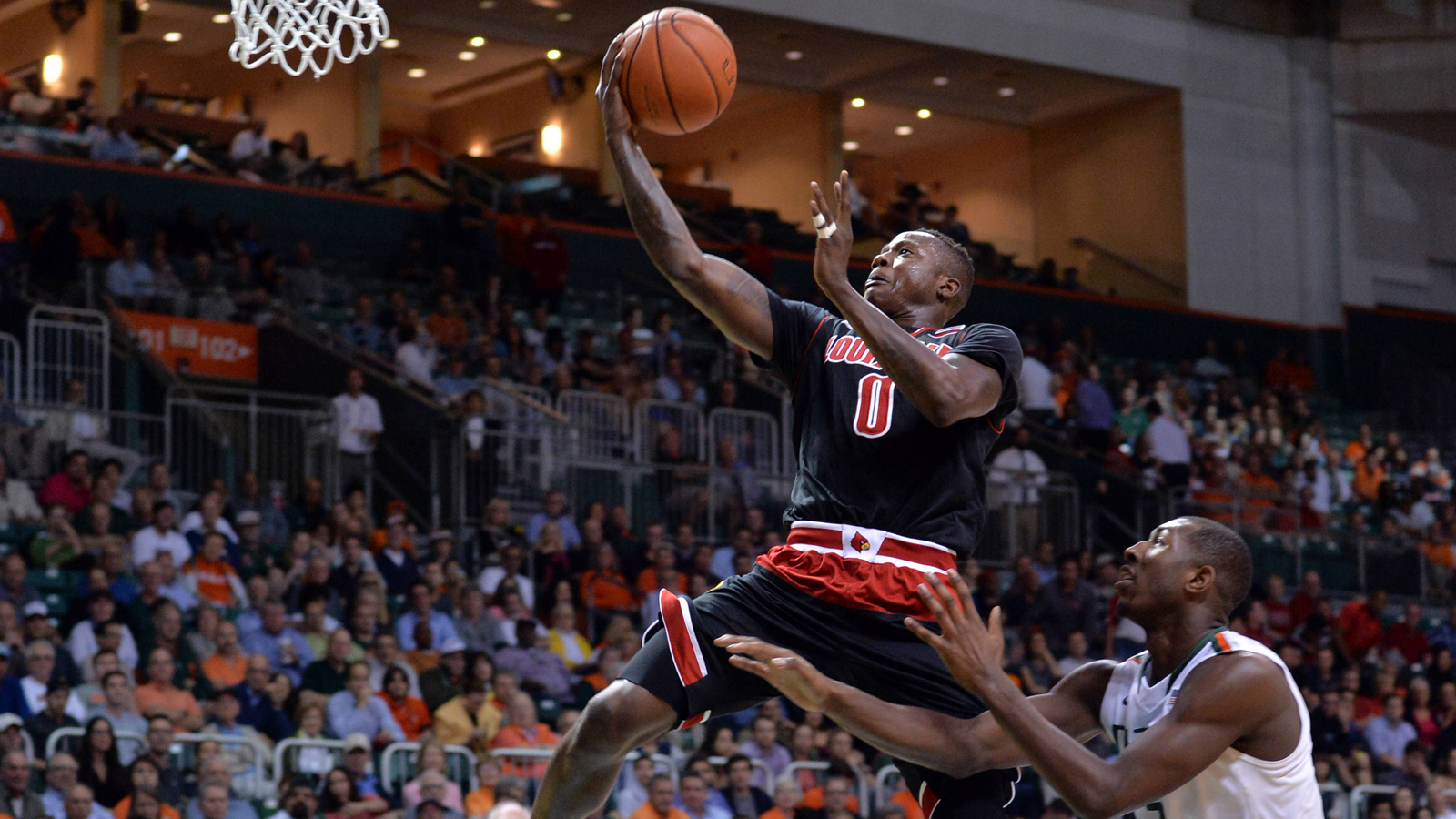 What's the biggest basketball problem the team in Brooklyn has (aside from having more wins than losses)? Athleticism—or a lack thereof.
The Nets struggled defending more athletic, more youthful and faster teams this past season. So, what's one of their top priorities heading into the offseason? Getting the lineup a little more spry. Devin Kharpertian of The Brooklyn Game says you can see that from the prospects they're bringing in for draft workouts:
The Nets currently own the Nos. 29 and 41 picks in June 25th's draft, but it's possible they could end up with more. The rumors have already started that Brooklyn is looking to purchase a pick at some point. The Nets did that three times last year, and it worked out nicely at least two of them (Markel Brown, Cory Jefferson) with the third (Xavier Thames) still up in the air.
Either way, bringing in some extra athleticism would hardly be a mistake. If the Nets can get a little more springy on the outside, inside, anywhere, they can be better of for it.
(H/t to Devin Kharpertian at The Brooklyn Game.)
Photo Credit: Steve Mitchell-USA TODAY Sports
The Nets worked out five prospects on "opening day": 6'2″ Louisville guard Terry Rozier, 6'2″ Gonzaga guard Kevin Pangos, 6'5″ Florida State guard Aaron Thomas, 6'9″ Maryland-Eastern Shore forward-center Mike Myers, and 6'10" Delaware State forward-center Kendall Gray.

Treveon Graham was also scheduled to participate, but wasn't able to make it due to the weather. He wasn't the only one that had issues: Rozier said that delays due to the flash flood warnings & rain meant he didn't get into the New York area until 4 A.M. the night before.

Of the prospects, Rozier is the most likely to go in the first round. Though Nets scouting director Gregg Polinsky wouldn't say it outright, he acknowledged that "it's no secret that there's always key guys in the workout." Media were not permitted to view the workouts, though players were available afterwards.

"Terry had a good career," Polinsky later added. "He played for an excellent coach. You know you're going to get a guy — if (he played) at Louisville, you're going to get a competitive guy." As a sophomore, Rozier led Louisville in scoring, averaging 17.1 points per game on 41.1 percent shooting.

Following the season, Nets coach Lionel Hollins said he wanted the Nets to get more athletic, particularly in the backcourt, and finding athleticism is a priority for the Nets in the draft. "I think coach will say, we'll take it anywhere," Polinsky said. "If it's the right guy, guy's got the right competitive nature, the right personality traits, we'll take it anywhere. But certainly, we'd like to become more athletic on the perimeter."