Nets leave Deron Williams and Joe Johnson out of letter to fans about future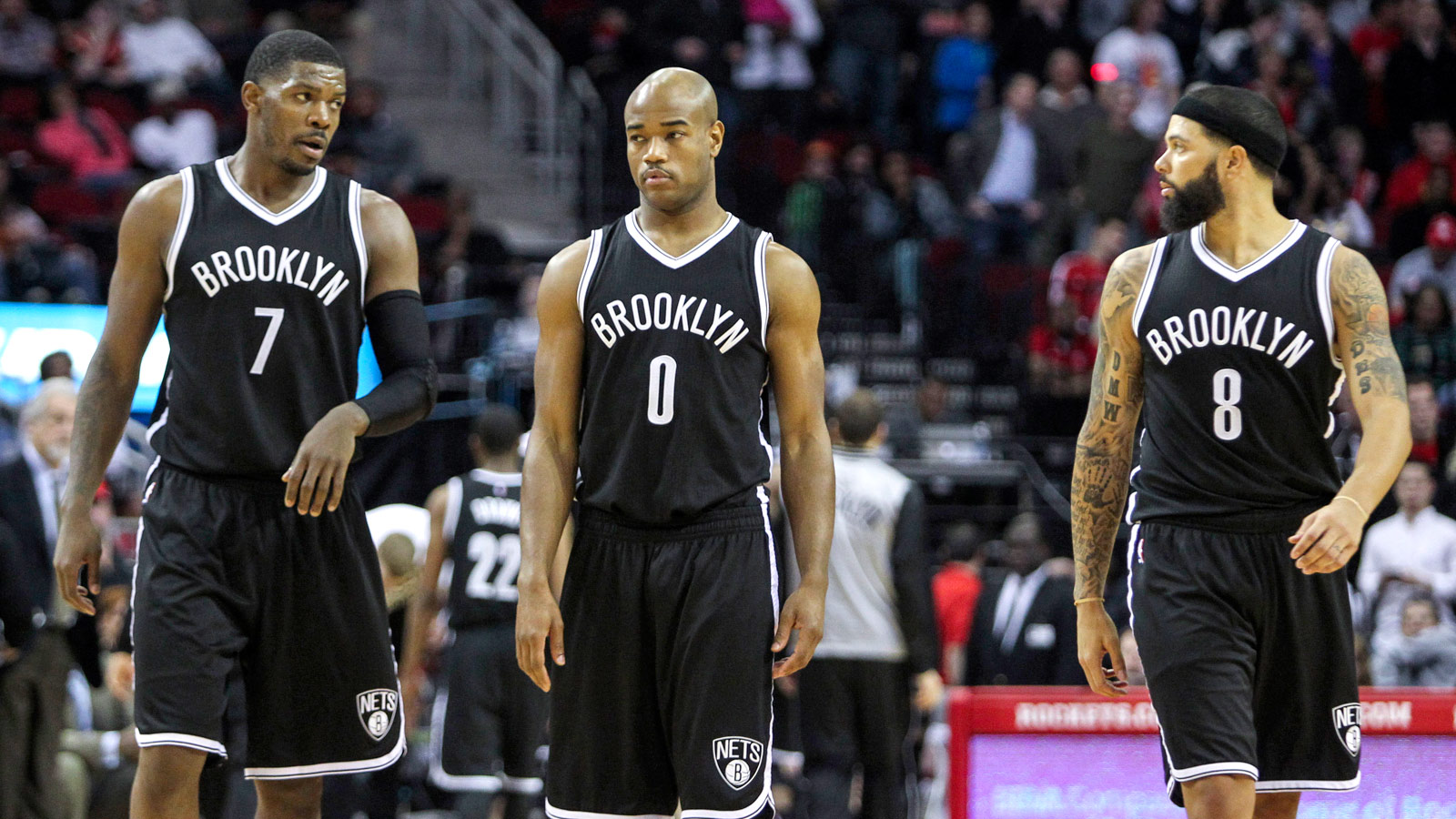 The Nets have made it no secret that they're trying to trade Joe Johnson and/or Deron Williams. Now, they're making it even more obvious.
In a letter written to the fans, Brooklyn mentioned its future and the core it plans on moving forward with. Two big-time names, though, were left off the list. I'll give you a hint: They're mentioned in the first sentence of this article.
Here's the part of the letter where you'd assume Williams and Johnson would fit:
But they're not there.
Johnson is set to make just under $25 million next season. He hits free agency next summer. Williams will make about $43 over the next two years.
Those two contracts put the Nets in somewhat of a murky financial situation over the next 12 months. With Brooklyn trying to cut costs, jettisoning one or both of them is the objective. Trading Johnson seems plausible. A useful player on an expiring deal usually fits somewhere. But with two years left on Williams' contract, it could be difficult to find suitors for him.
(H/t to Kurt Helin at NBC Sports for the find.)
Photo Credit: Troy Taormina-USA TODAY Sports
(GM Billy) King and (CEO Brett) Yormark stated the Nets have plans to re-sign Brook Lopez and Thaddeus Young "to keep our core leadership together." They stated they wanted to "build on our emerging young core," mentioning Mason Plumlee, Bojan Bogdanovic, Markel Brown and Sergey Karasev. They mentioned their two draft picks — Nos. 29 and 41 — and a desire in "purchasing'' another pick.

But King and Yormark made no mention of Williams and Johnson — omissions that can be taken as an ominous sign for the duo. It's unclear if either Williams or Johnson has requested a trade.