Nets Fall To Celtics For The Second Time This Season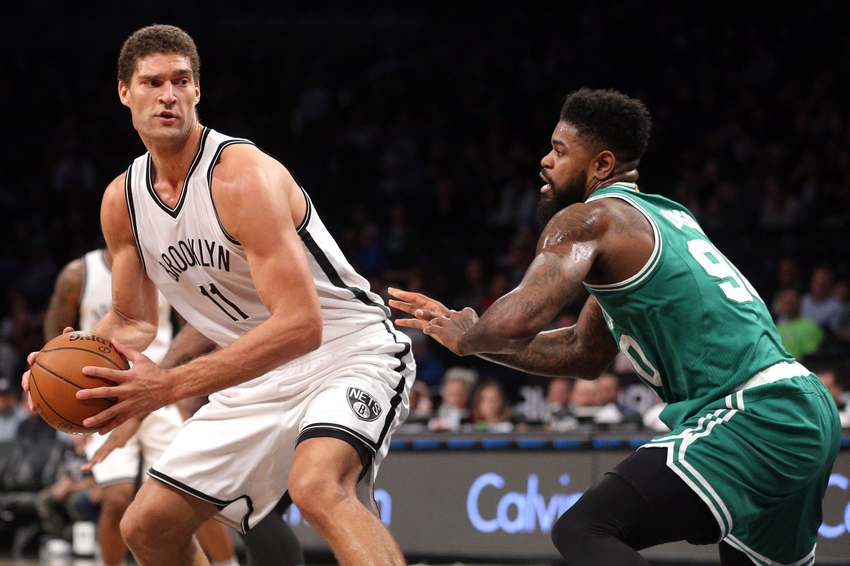 111

92
The Brooklyn Nets' tenth loss of the season came against the division rival Boston Celtics.
The Brooklyn Nets suffered their fifth straight loss Wednesday against the Boston Celtics. Unlike many of the Nets' losses this season, this game was won by the Celtics well before the final whistle was blown.
Want your voice heard? Join the Nothin' But Nets team!
The poor performance from Brook Lopez, the Nets' only star player, made it tough for the Nets to stay competitive throughout the entire length of the game. Lopez totaled just 13 points to go along with an embarrassing total of just three rebounds. The center was a mere 1-of-6 from beyond the arc and had an overall shooting percentage of just 29 percent. This was a performance for Lopez and the Nets to forget about.
On the opposite side of the spectrum, Sean Kilpatrick was dominant for the Nets. The sixth-man played 32 minutes in a team-high 23 point effort. The shooting guard also racked up three blocks to tally onto his impressive stat line.
More from Nothin' But Nets
As for the Celtics, the entire starting lineup was in sync from start to finish, which is why the starters were able to score a combined 79 points.
Isaiah Thomas led the Celtics in scoring with 23 points. Aside from scoring, he wasn't all that beneficial for the Celtics, with one rebound and five assists. The other guard, Avery Bradley, scored 22 points to go along with seven rebounds and five steals.
Down low, Al Horford was the key to this game for the Celtics. Though he scored only 17 points, he posted eight assists, five rebounds, two blocks and a steal. From a statistical standpoint, Horford was the MVP of this game.
The Nets lost this game for a few obvious reasons. They shot just 39 percent from the field compared to the 45 percent shooting by the Celtics. The Celtics out-rebounded the Nets 51-45; they accumulated 26 assists compared to the Nets' 18. And finally, the Celtics had six less turnovers than the Nets had.
On the bright side for the Nets, Brook Lopez is currently the only player in the NBA with 20+ three pointers and 20+ blocks. In addition, Trevor Booker recorded his fifth double-double of the season. With Caris LeVert having practiced for the first time in his NBA career Wednesday, the Nets need to make sure LeVert continues to make progress, and hope Jeremy Lin can return as soon as possible.
The Nets need to put this game behind them as they prepare to travel to Indiana to take on the Indiana Pacers on Friday.
This article originally appeared on