Nets could save tens of millions of dollars sending Joe Johnson to Cavaliers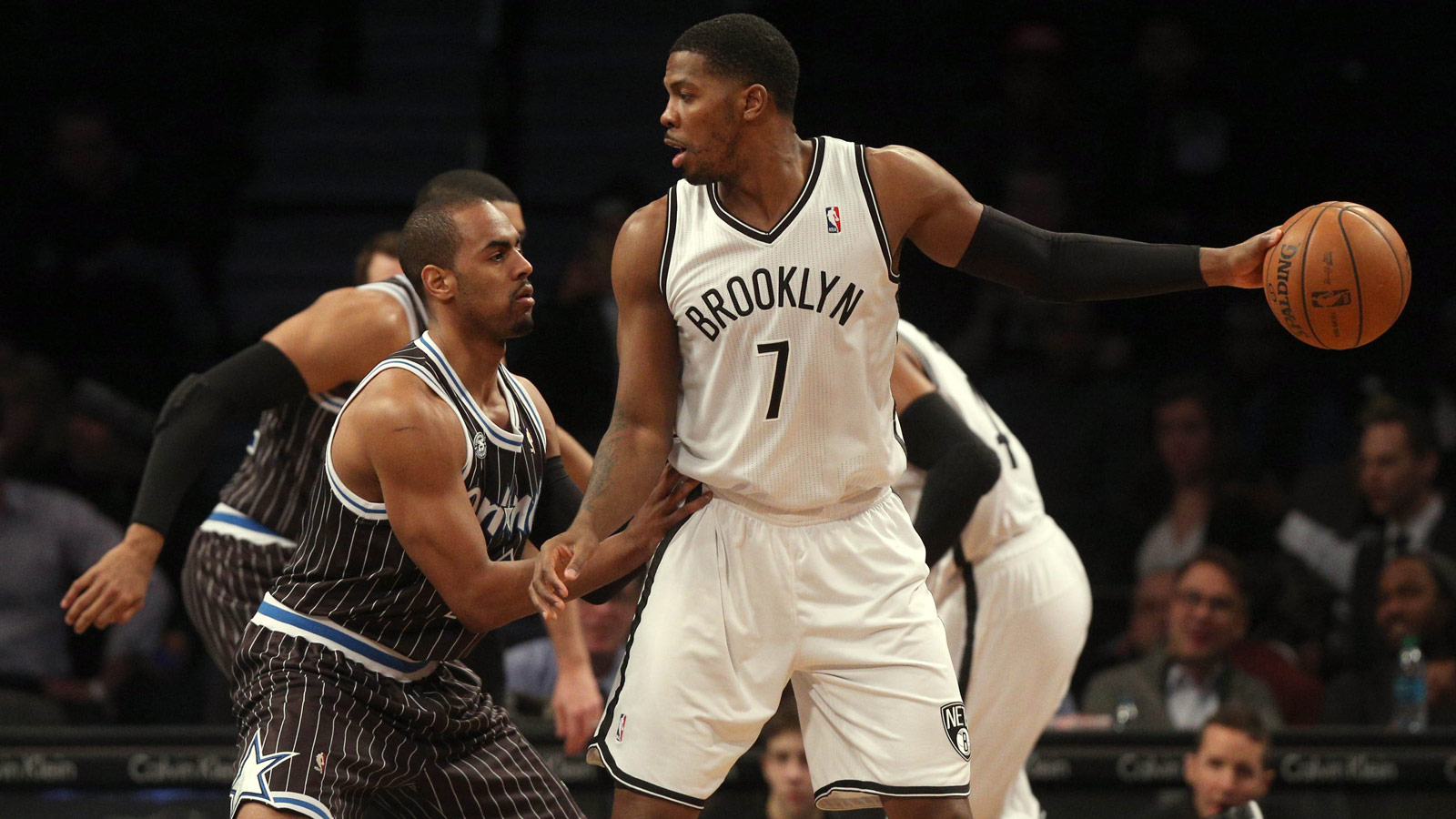 The Nets are trying desperately to get under the luxury tax so that they can avoid the dreaded repeater tax for next season. Maybe the easiest way to do that is pulling off this rumored deal which would send Joe Johnson to the Cavaliers.
Tim Bontemps of the New York Post explains why that would be essential:
Johnson averaged 14.4 points per game this past season.
(H/t New York Post.)
Photo Credit: Brad Penner-USA TODAY Sports
According to an ESPN.com report, the Cavaliers are considering trading for Johnson and his $24.8 million contract for this season, using Brendan Haywood's non-guaranteed contract — worth $10.5 million — as the main bargaining chip, though they would also need to include the contract of center Anderson Varejao to make the money work under salary-cap rules.

The reasoning behind such a deal would be simple: It would save the Nets gobs of money. By trading Johnson — who averaged 14.4 points, 4.8 rebounds and 3.7 assists last season — for Haywood, who they could cut without paying him, and Varejao, set to make $9.6 million next season, the Nets would save more than $15 million in payroll. And depending on where the salary-cap and luxury-tax lines are set this week, the Nets could save somewhere between $35 million and $50 million in luxury taxes, giving them a total cost savings of roughly $50 million to $60 million.

That's far from an insignificant sum of money — even for a billionaire many times over like team owner Mikhail Prokhorov.