Nets called old in newspaper, but get last laugh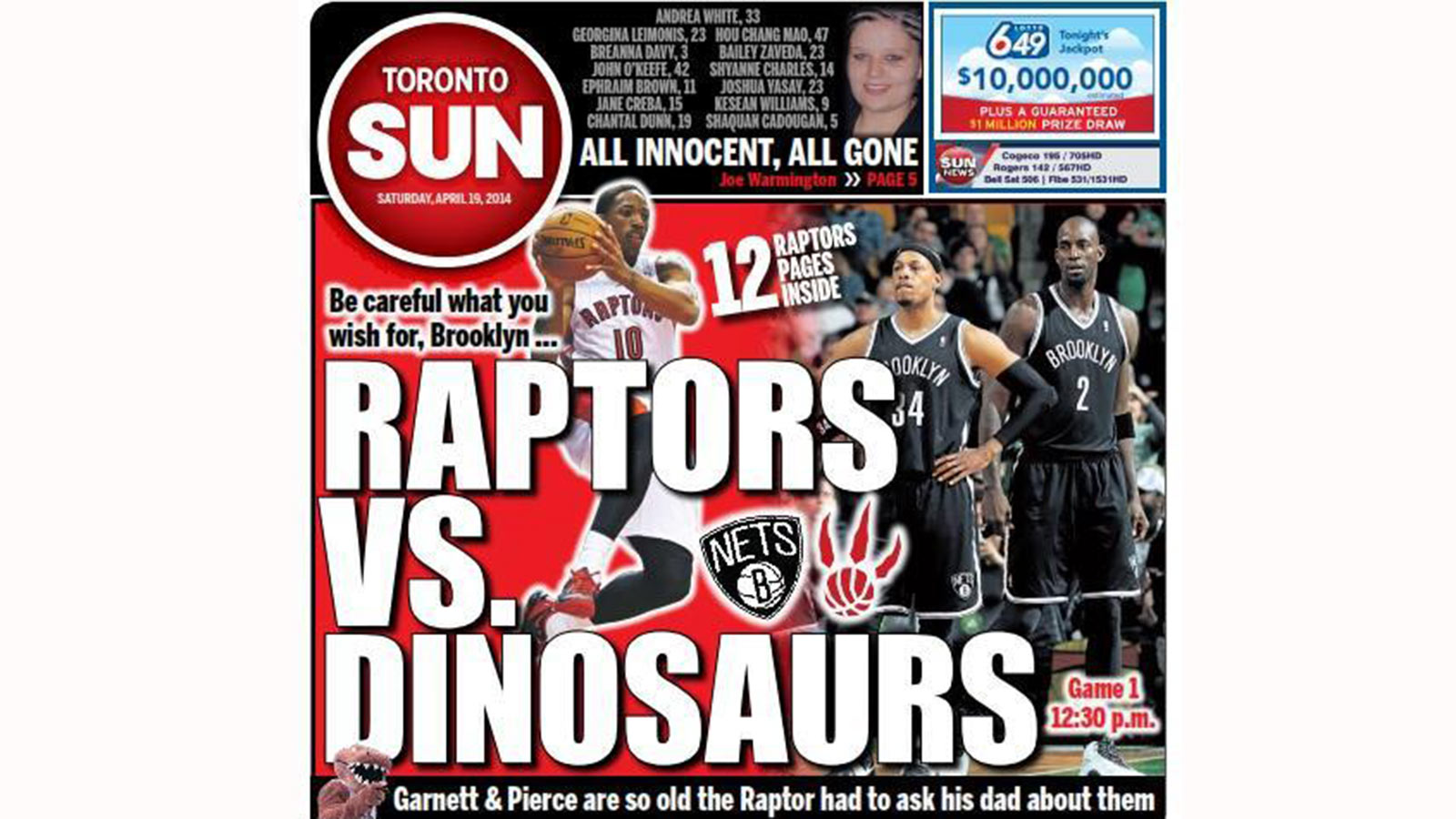 Were the Brooklyn Nets motivated by the front page of the Toronto Sun on Saturday? Of course, that brings up the question: Are the Nets so old that they actually still read newspapers?
Yes, Kevin Garnett is 37 (turning 38 next month) and Paul Pierce is 36, but they weren't too old to beat the Toronto Raptors in Game 1 of their playoff series 94-87.
Maybe it's more like Dino-mite! (And, yeah, if you remember Jimmy "J.J." Walker when he uttered that on TV every week, OK, you are getting old.)
H/T The Big Lead