Nerlens Noel Likely to be Center Moved by Sixers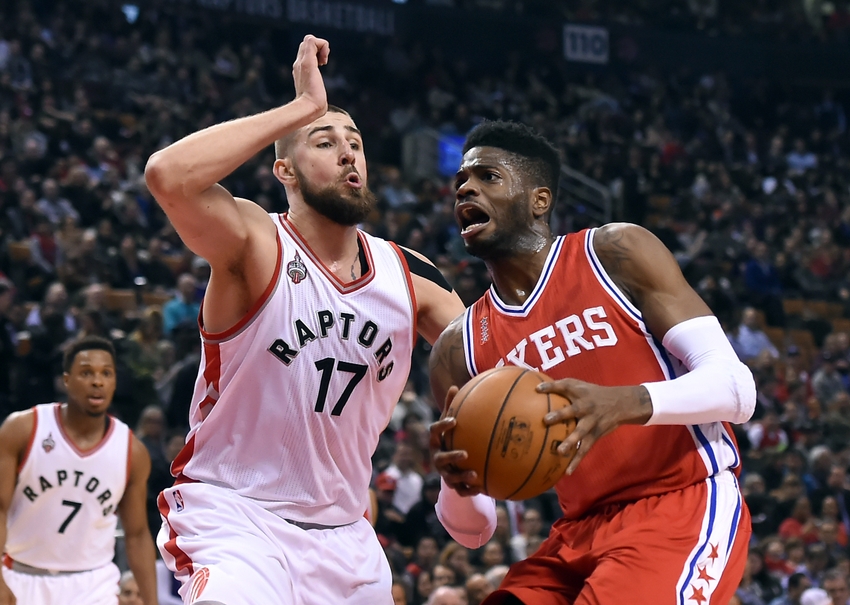 According to recent Philadelphia 76ers rumors, the team is most likely to move Nerlens Noel instead of Jahlil Okafor to clear their logjam.
Philadelphia 76ers fans knew that the team was probably going to have to trade one of their big men this season in order to clear the logjam at center produced by Joel Embiid, Nerlens Noel, and Jahlil Okafor. A vast majority of the fans also accepted that since Embiid had yet to play an NBA game before this year, it was probably going to be Okafor or Noel who got moved.
Most sided with Noel who showed great strength on the defensive end and promise in a pick-and-roll offensive system. Others wanted Okafor to stay since he was a more score-heavy player, something the Sixers hadn't seen in a while.
According to recent Philadelphia 76ers rumors, Nerlens Noel is the player that is most likely to be traded.
The team and Noel not being on the same page is unfortunately not a surprise. This friction was made quite clear this offseason when Noel removed anything Philly related from his Twitter account, and also when he spoke negatively about the way the team handled the center position a day before the team's preseason media day.
With the team seemingly decided about which big man to keep, what's the hold up? Likely, it's that there's not much of a market out there for Noel right now. Sixers center Embiid even said himself that it seems like 28 teams or so have really solid centers. Team president Bryan Colagelo also seems to be picky about what he gets in return for his centers.
The solid play from Joel Embiid so far this year has solidified the idea that a big man needs to go. With Embiid basically being a better version of both Okafor and Noel combined, there's no need to wait on a trade. If Noel is the guy to go, the Sixers would be smart to be making calls about him soon.
More from The Sixer Sense
This article originally appeared on