NBA: What Every Team Should Be Thankful For In 2016-17
In honor of Thanksgiving, we decided to explore what every NBA team should be thankful for in 2016-17
The 2016-17 NBA season is roughly a month old. During that span, we've seen a number of storylines play out. From the Golden State Warriors finding their footing to still not being able to understand the absurdness of the LA Clippers.
Nevertheless, from the lowly Dallas Mavericks to the Cleveland Cavaliers, there is a ton to be thankful for this holiday season.
With Thanksgiving being just a couple days away, we decided to get in the mood by exploring what each NBA team should be thankful for.
For some, it was easy. For others, it was…well…difficult.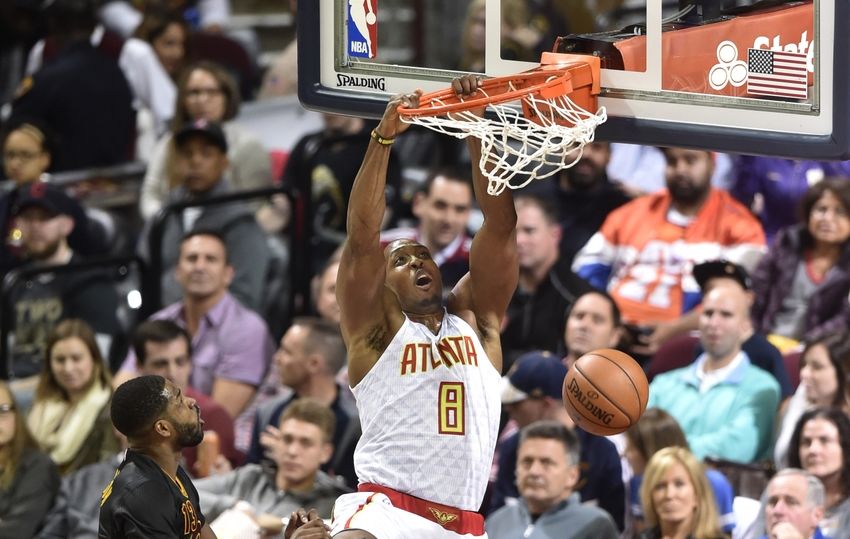 Atlanta Hawks
Dwight Coming Home
Say what you want about Dwight Howard, but what he's doing with the Hawks this season has all but saved their butt for the way they treated the Al Horford free agency process.
Can you imagine how this team would look if they had lost Horford and not gotten Howard to take his place? Well, it wouldn't be the 9-5 record that they've compiled thus far.
I'm not saying that the Hawks are better with Howard, but they wouldn't nearly be as good without him. That's for sure.
Brooklyn Nets
Kenny Atkinson
Yes, the Brooklyn Nets are bad. And they're probably going to finish amongst the five worst records in the NBA, certainly in the Eastern Conference. Although, Kenny Atkinson, the team's first-year head coach, is not going to let this team get embarrassed.
Atkinson isn't a mainstream name, but he stems from the Mike Budenholzer coaching tree. The Nets might not have assets or many young, promising pieces. They do have one great asset in one of the better young coaches in the NBA. The Nets will be all right.
Boston Celtics
Brooklyn's First-Round Pick
Even though the Boston Celtics aren't exactly where they thought they'd be after signing Al Horford in the offseason, they still have perhaps the most sought after draft pick in all of basketball right now. Brooklyn's first-round pick.
As we have already discussed, the Nets aren't expected to win many games this season. Thus, their draft pick should be high – probably in the top 5, at least. However, their 2017 pick goes straight to Boston – it's not protected at all. Now you can see why it's considered, by some, as the team's best asset. And with the expectation that this year's draft is expected to be one of the strongest as of late, you're going to want to have a high pick this season.
Charlotte Hornets
Kemba Walker's Continued Development
After his first four seasons in the NBA, we kind of thought we already knew what Kemba Walker was. During those first few years, he was a high volume scorer that wasn't always as efficient as you'd want him to be. Then, last season happened.
In 2015-16, he posted career highs in scoring and all his shooting percentages. Even if he stayed on last year's clip, it would be good enough for your starting point guard. However, this season, he's been even better.
Walker is on his way to more career highs in scoring and percentages. That's not easy to do. Charlotte has to be thankful for Kemba.
Chicago Bulls
D-Wade Turning His Back On Miami
The Chicago Bulls are not NBA Championship contenders. However, they are relevant and catching headlines, thanks to Dwyane Wade. The Bulls aren't going to push the Cleveland Cavaliers in the playoffs, if they even meet. Wade has made this team a fun watch, though.
And that, more than anything, is why the Bulls should be thankful this holiday season. Wade might be on his last legs, but he still has the occasional flashback game that takes us all down memory lane.
The Bulls might not even make the playoffs, but at least they'll make our headlines.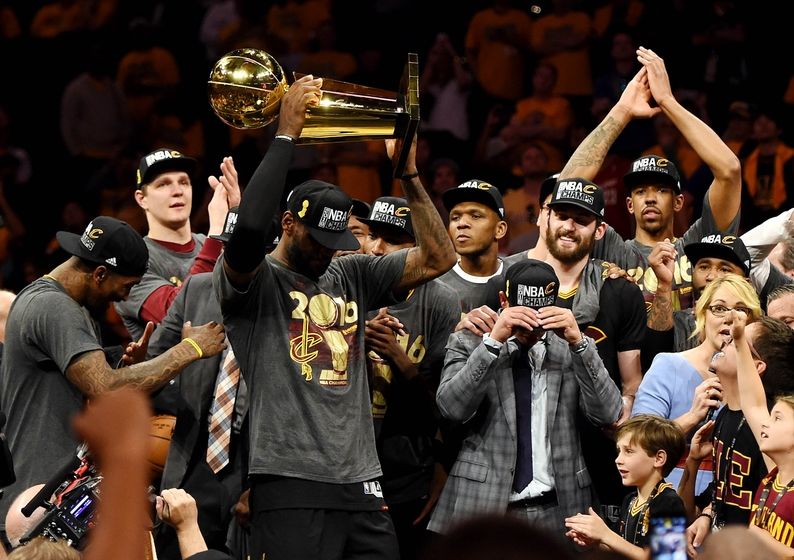 Cleveland Cavaliers
LeBron Bringing A Title Home
When LeBron James left the Cleveland Cavaliers (for Miami) in 2010, I don't think many held out hope that he would ever bring an NBA Championship to the Cavaliers. However, six years later, here we are. The Cavs are celebrating their first title and LeBron is once again being praised, as Cleveland's own.
The Cavs should be thankful that LeBron decided to return to his hometown Cavs, and actually delivered a championship. And he may not even be finished. Equipped with the best team in the Eastern Conference, you can expect LeBron and the Cavs to find themselves back in the NBA Finals. What a time to be a Cavs fan.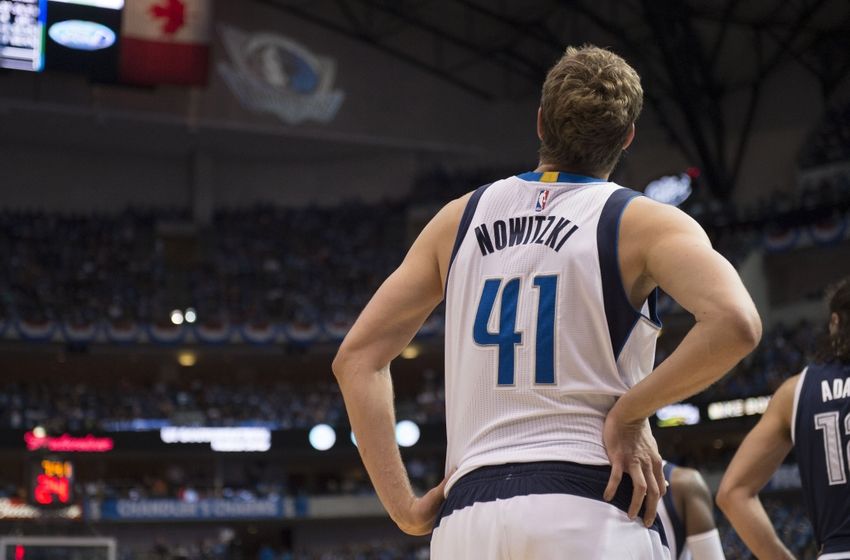 Dallas Mavericks
Dirk's Loyalty
Just watching what transpired this summer between the Miami Heat and Dwyane Wade, and you can't help but appreciate Dirk Nowitzki's loyalty. It's rare and the Dallas Mavericks should be thankful for that.
When he had all incentive to walk this summer and play for a NBA title contender, Dirk decided to stick it out in Dallas. He could've joined a team like the Golden State Warriors or San Antonio Spurs. Instead, he stayed true the franchise that helped give him everything he has.
Taking paycut after paycut, Dirk was finally rewarded this summer in the tune of a two-year, $50 million contract.
Denver Nuggets
Youth Movement
Even though I'm not sure the Denver Nuggets know exactly who they're building around at the moment, one thing they are sure about is their youth movement has been a success.
The only problem is that they still have not identified their "franchise player", and that's OK because it's often the hardest part to square away when trying to rebuild. However, with the young core of Emmanuel Mudiay, Gary Harris, Will Barton, Jamal Murray, Nikola Jokic, Jusuf Nurkic and Juan Hernangomez, the Nuggets have to feel good about their future.
This team could really be one established star from making some waves in the Western Conference.
Detroit Pistons
SVG
A couple years ago, the Detroit Pistons were in a state of flux. There wasn't any clear direction, and this team lacked serious leadership. In comes Stan Van Gundy. Since his arrival, the Pistons have looked like an entirely different team.
Led by his guidance, the Pistons made the playoffs last season and were one of the trendiest picks to make a leap in the Eastern Conference standings this season.
Even though the team isn't off to the best of starts, partly due because of the absence of Reggie Jackson, the Pistons should feel comfortable moving forward.
SVG has changed the culture in Detroit. This team will be a playoff participator for years to come, and they're just scratching the surface of what they can really be.
Golden State Warriors
Being Light Years Ahead
The Golden State Warriors have been light years ahead of the rest of the NBA, and that's probably the biggest reason why they're on the verge of something very special over the course of the next few years.
They've compiled the best NBA roster, potentially in history, and are coming off back-to-back NBA Finals appearances. That just doesn't seem fair. But, here we are.
With Kevin Durant on this team now, I'm not exactly sure if there's a blueprint out there to stop this team. Sure, the Warriors are going to struggle on defense at times, but does it really matter when they absolute drop the hammer on the offensive end night in and night out?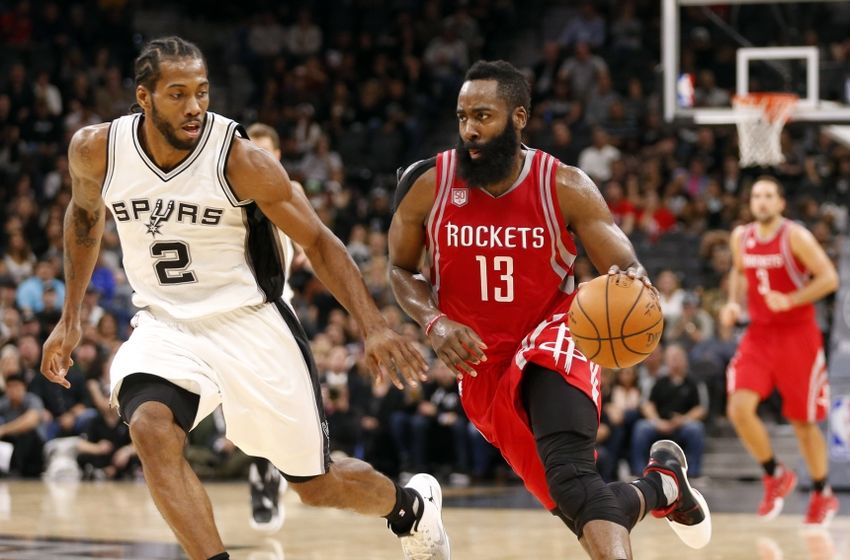 Houston Rockets
James Harden
If nothing else, the Houston Rockets have James Harden. When Dwight Howard elected to leave the Rockets this past summer, the team's saving grace was Harden. And he's going to continue to be for quite some time – Harden signed an extension that will keep him with the Rockets until at least 2019.
Based on this season, that was a great move. Under the right system, Harden is proving that he can, once again, be in the conversation for best three of four players in the NBA. He's putting up insane numbers and, if the Rockets can muster out enough wins, will find himself right back in the NBA MVP race.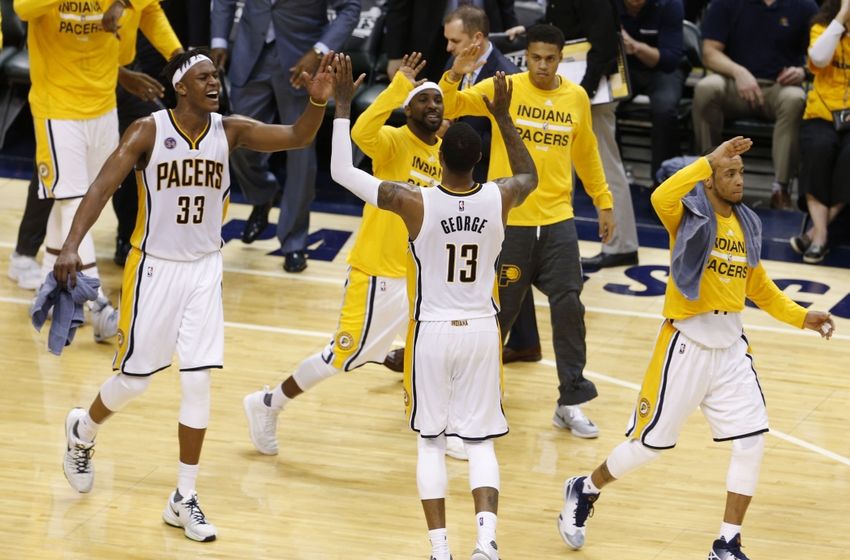 Indiana Pacers
Paul George…For Now
The Indiana Pacers, if nothing else, should be thankful for Paul George. For now. Even though he's under contract for the next couple of years, he has to feel some sort of frustration. The Pacers have been taking steps back, instead of forward, over the last couple of seasons.
After nearly pulling off one of the biggest upsets in NBA history in last year's playoffs, many thought the Pacers would be in the running for a top 3 or 4 seed in the Eastern Conference. However, the opposite has happened this season. Instead of getting off to a hot start this season, the Pacers are limping out of the gate, at 7-8. Still, as long as Paul George is on the team, they have a shot.
LA Clippers
Contract Years
The LA Clippers have been known as the team that wins a lot of regular season games, only to lose on the biggest of stages – in the playoffs. Even with Chris Paul and Blake Griffin, that's been the story of the Clippers.
Question is, even with the extremely hot start, will this season be any different for the LA Clippers? We don't know, but this team doesn't look like those other teams. This team has a different feel. The feel of a team that knows this could be their last shot at winning anything meaningful for the Clippers.
Chris Paul and Blake Griffin are both on expiring contracts. If the Clippers are very going to break through and make it to the Conference Finals, this will be the year to do it.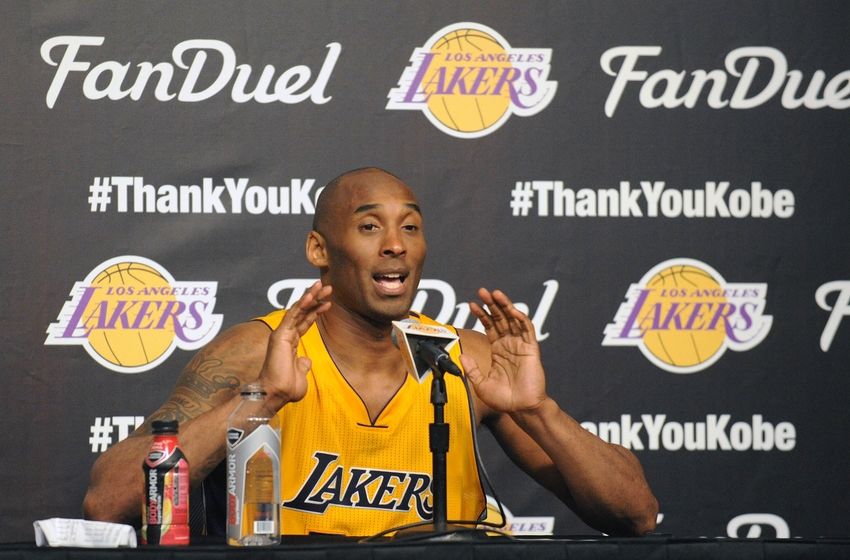 LA Lakers
Kobe Bryant Retiring
The Los Angeles Lakers have a ton to be thankful for. First off, though, they should be thankful that Kobe Bryant decided to go through with his retirement. Now that he's elected to hang up his sneakers, the Lakers are fun again. They're rejuvenated and actually have a young group that is easy to root for.
Couple their young talent with one of the rising coaching stars in the NBA, Luke Walton, and you can see why there's a ton of optimism in Laker Land.
The Lakers are not only a fun watch, but they're actually pretty good. They're in the playoff hunt out West. Question is, as is the case with almost every young team, can they continue their momentum?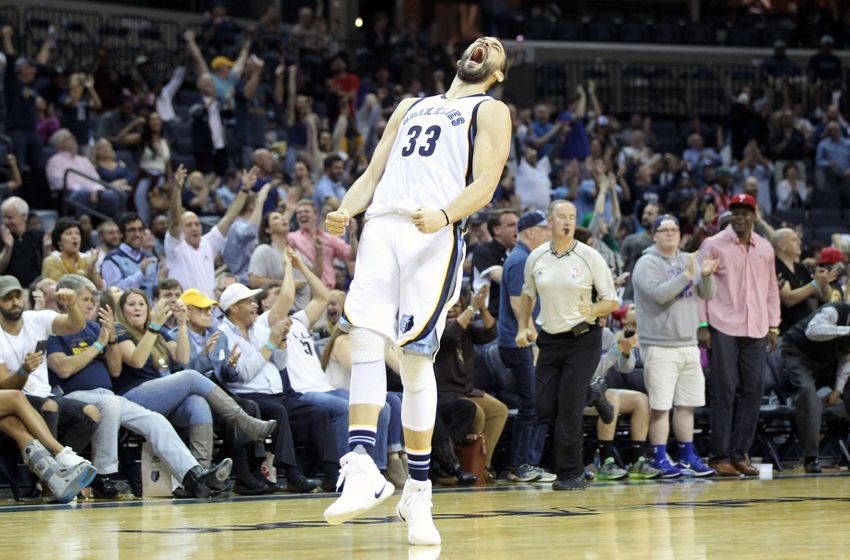 Memphis Grizzlies
Marc Gasol
Not only has Marc Gasol come back healthy after last season's injury-plagued campaign, but he's gotten better and has expanded his game. Gasol is nearly averaging a career-high in points, but he's shooting 42 percent from three-point range.
He's hit 19 three-pointers in the first 13 games. Even though you don't exactly want your center to be a sharp-shooting three-point specialist, the fact that Gasol added this dimension to his game is impressive. At the same time, the Grizzlies look like an entirely different team with a healthy Gasol.
Now, if only Chandler Parsons can stay healthy.
Miami Heat
Erik Spoelstra
This answer used to be Pat Riley, but after what has transpired the last couple of summers, it's now Erik Spoelstra. The Miami Heat have lost Dwyane Wade, LeBron James and (now) Chris Bosh over the last few summers. This is a different era that the Heat are entering.
An era that will be dictated by Spo. And the Heat are lucky to have him. He's a great basketball mind, and will only be given more and more power. Expect him to play a similar role on the Heat as Gregg Popovich plays on the Spurs.
Miami is in good hands moving forward. Not because of Riley, though. Because of Spo.
Milwaukee Bucks
The Greek Freak
The often forgotten Milwaukee Bucks have a ton to be thankful for this holiday season. No, they shouldn't be thankful for the injury to Khris Middleton. That was absolutely brutal. However, thanks to the brilliance of their young talent, their season wasn't flushed down to toilet because of one injury.
Two of the big reasons why is Jabari Parker and to a much bigger degree Giannis Antetokounmpo. Giannis is going to be an absolute superstar in this league. In just his fourth season in the NBA, Giannis is averaging 22 points, nine rebounds and six assists. Oh, and he's just 21 years old.
That's absolutely unfair. The Bucks are lucky to have a player like Giannis. One day, he could very well be the face of the NBA.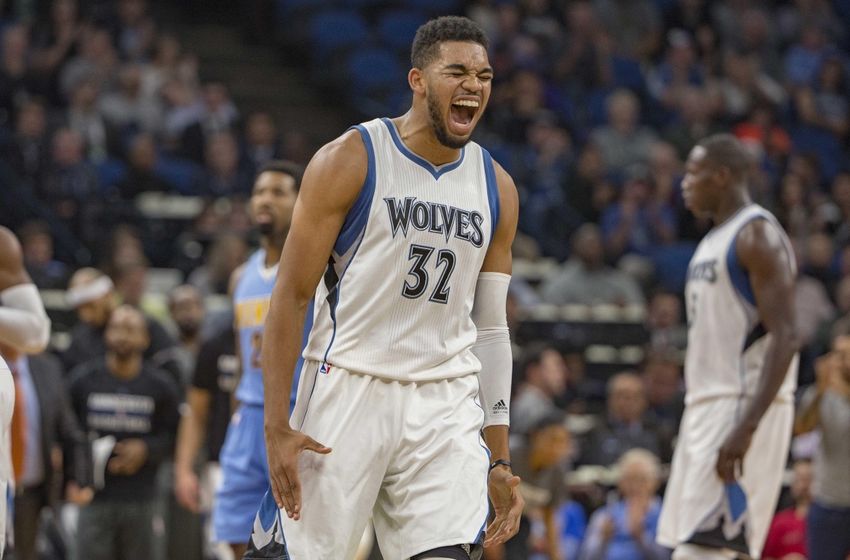 Minnesota Timberwolves
KAT
Even though the Minnesota Timberwolves have gotten off to a bit of a false start, the Minnesota Timberwolves should be happy that they can wake up knowing that Karl-Anthony Towns is on their team.
Towns is an absolute unicorn. He's the type of player that you see once, maybe twice, a generation. The Wolves are lucky to have him. Towns, at 21 years old, is averaging 22 points and nine rebounds per game.
He's the team's best player and is a great centerpiece for the future. Even if the Wolves fall flat on their face this season, they know they have their franchise player for years to come. They can hang their hat on that.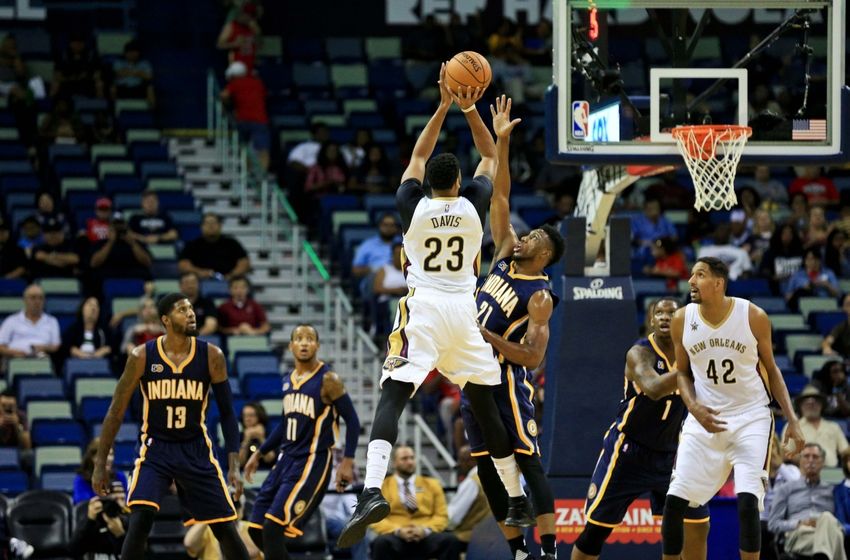 New Orleans Pelicans
A Patient Anthony Davis
The New Orleans Pelicans have had their difficulties, to say the least. They haven't been able to surround Anthony Davis with a respectable team in the last few years, and yet he seems as committed as ever to the team.
In fairness, injuries have absolutely devastated this team in the last couple of seasons. Tyreke Evans didn't pan out, mostly because of injury. And Jrue Holiday's ascension was dictated by injury too.
With that said, this organization can't continue to fall flat on its face when it comes to surrounding their franchise player with talent.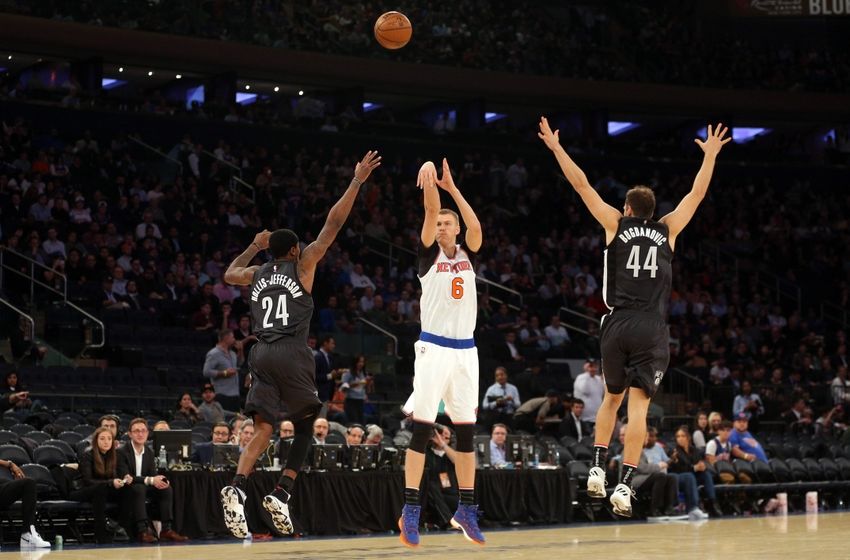 New York Knicks
Their Unicorn
Derrick Rose was wrong when he called the New York Knicks a Super Team. In fairness, they're getting better as the season goes on. But that's not because of their acquisition of Rose or Joakim Noah. Or Brandon Jennings.
The biggest part of their recent success is because of their unicorn, Kristaps Porzingis. He's everything you want in a centerpiece – he can score, rebound and can block shots. He's still growing into a complete player, but he has all the tools to be a really good player in the NBA.
The Knicks will go as far as Porzingis will take them.
Oklahoma City Thunder
Good Russ
It's been a bad last few months for the Oklahoma City Thunder, I don't think anyone would say otherwise. However, the Thunder can be thankful for Russell Westbrook this holiday season.
Kevin Durant may have left during the offseason, but let's not forget that not only did Westbrook stay he also signed a contract extension. Westbrook has been vocal about his desire to remain a Thunder, and he even put pen to paper. Gotta love him.
On top of his words, his actions are speaking loudly too. Westbrook is posting insane numbers through the first month of the season, and will undoubtedly be knee-deep in the NBA MVP race throughout the entire season.
Orlando Magic
Frank Vogel
The Orlando Magic may not have the best roster construction, but the fact that they managed to snag Frank Vogel away from the Indiana Pacers (after he was fired) has to be considered a huge success for this franchise.
The Magic may not know exactly where they're going, especially when you consider that we still don't know which players are part of the future, but they have a nice leader ready to take charge.
Orlando has struggled to open the season, but it's not insane to believe that Vogel will figure things out. He will.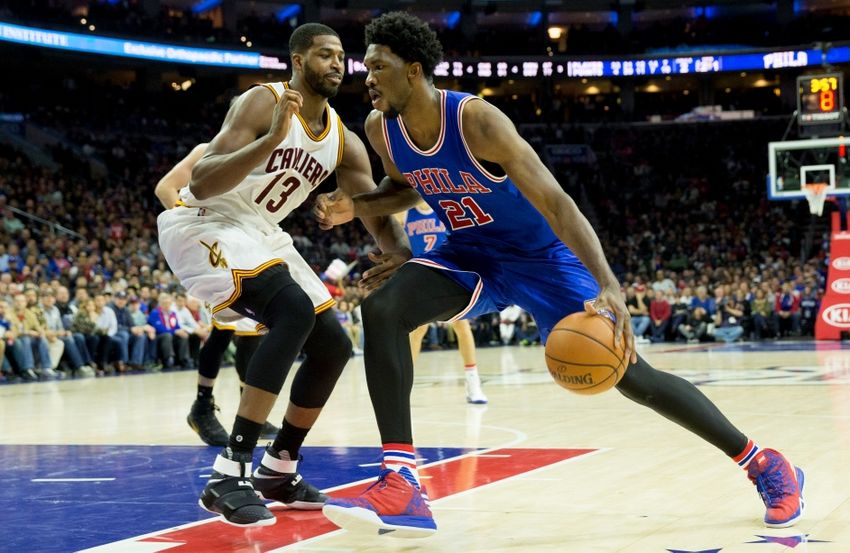 Philadelphia 76ers
The Process
No, the Philadelphia 76ers shouldn't be thankful for tanking and trusting the process for another season, they should be thankful for The Process, Joel Embiid.
Embiid has been healthy this season and he's been more than impressive. Embiid, in a minutes restriction, is averaging 18 points, seven rebounds and two blocks per game.
By the end of the season, the hope is that the minutes restriction is gone, or close to 30-plus minutes. At that point, the hope is that Ben Simmons is also back from injury.
The Sixers are on the right track.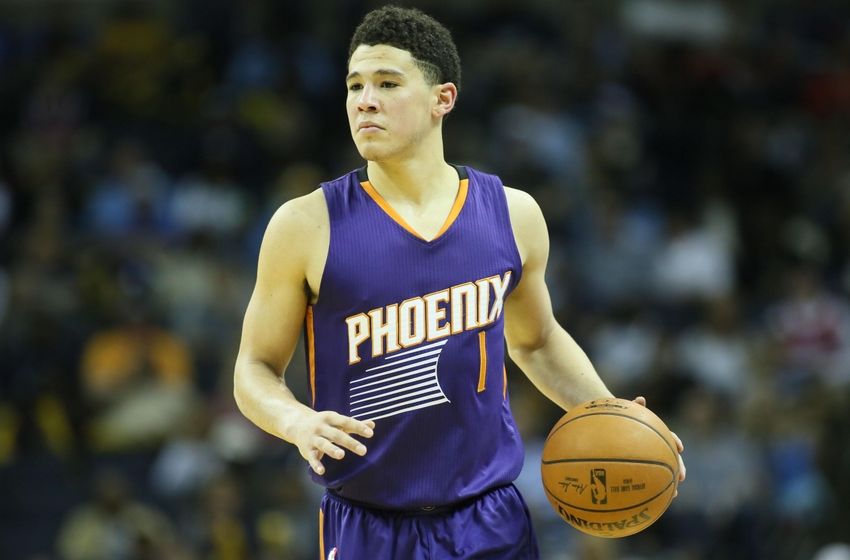 Phoenix Suns
Devin Booker
The Phoenix Suns should be thankful for Devin Booker, who looks like an absolute stud. Even though they are off to another rough start, even with Eric Bledsoe healthy and in the lineup, the Suns should feel awfully comfortable about their young core – and that begins with Booker.
Booker is averaging 20 points, three rebounds and three assists. Even though the efficiency isn't there yet – he's shooting 42 percent from the field and 32 percent from three-point range – Booker is a nice young building block to start with.
In a draft that was filled with quality young stars, the Suns came away with one of the best ones in Booker. They should find comfort in that.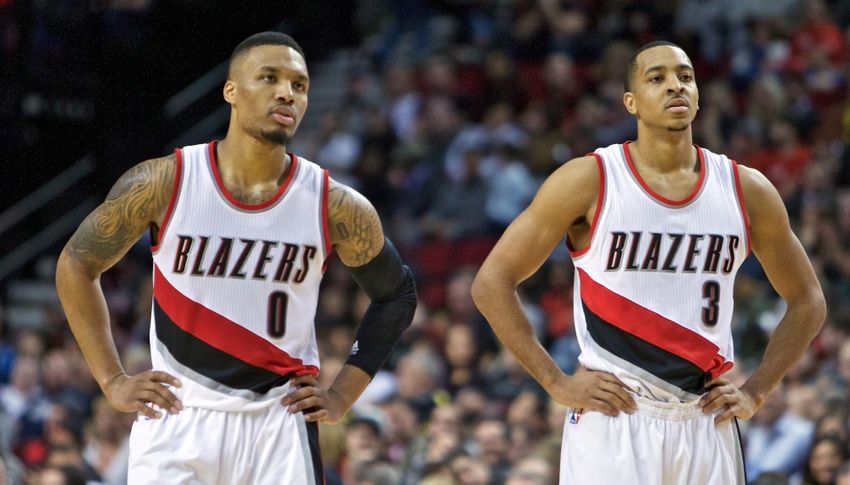 Portland Trail Blazers
Their Dynamic Backcourt
Damian Lillard and C.J. McCollum combine to make one of the NBA's best backcourt. They're probably not the best because that team in Golden State still exists, but they're awfully close when both Lillard and McCollum are on their games.
Lillard might be the best 1-on-1 offenseive player, and he's certainly the most dangerous when the game is on the line in the fourth quarter. The Blazers still have work to do on their frontcourt, but that will come in time.
If nothing else, Portland should be thankful for their extremely talented backcourt.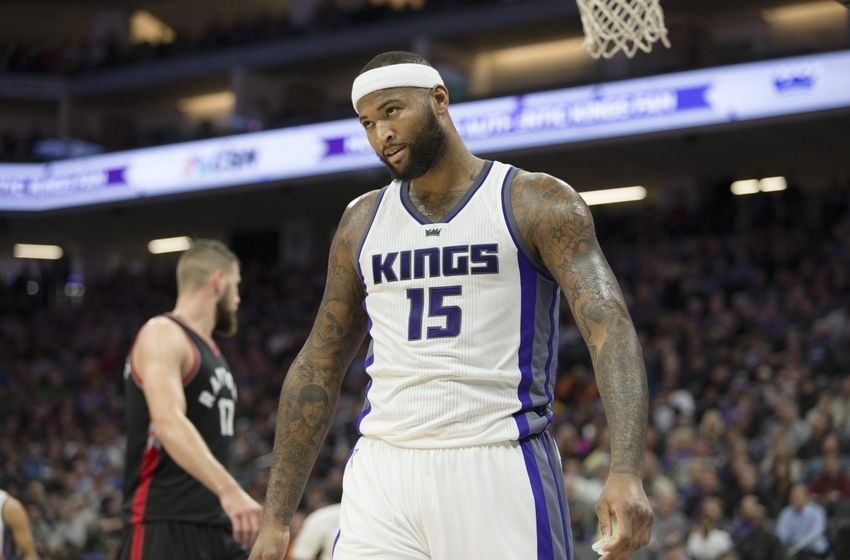 Sacramento Kings
Boogie Is Still Under Contract
I don't want to be entirely negative, so I won't. Despite popular opinion, there is something that the Sacramento Kings should be thankful for. And that's the fact that DeMarcus Cousins is still under contract.
Not because he's still on the team, but because they could still use him in order to reset the franchise – in the way of assets, young pieces and etc. And they better get on it before it's too late.
The Kings have the golden ticket, one that will accelerate their rebuild. Question is, when will they use it?
San Antonio Spurs
Stealing Kawhi
The San Antonio Spurs have a number of reasons to be thankful this holiday season. They could be thankful for their elite front office, for employing the best coach in NBA history or for Tim Duncan not making a scene when he decided to retire.
Or, they could be thankful for stealing Kawhi Leonard away from the Indiana Pacers. In essence, that's exactly what they did a few years ago when they sent George Hill in exchange for Leonard on draft night.
The Spurs are now headed into the new era of San Antonio basketball led by Kawhi, who could be in the lead for the NBA's MVP award. Amazing.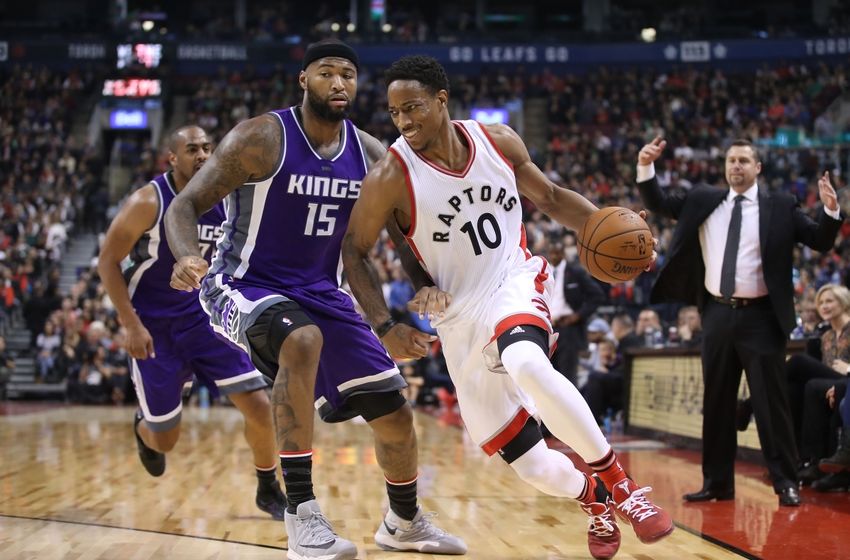 Toronto Raptors
DeMar Not shooting 3's
I'm not even trying to be cute with this one. The Toronto Raptors are better off when DeMar DeRozan isn't trying to shoot threes. DeRozan is averaging a career-high 31 points per game on 49 percent shooting from the field (also a career high). If the Raptors are going to make noise in the Eastern Conference again, they're going to do it on the back of DeRozan.
And after signing a max contract extension this past summer, DeRozan is answering the questions that many asked when he signed the lucrative contract. Can he carry a team? If 31 points per game doesn't say it, I don't know what will. Utah Jazz
Options
The Utah Jazz should be thankful that they have options this holiday season. Even though they have some important decisions to make over the next few months – for example, who to re-sign between Gordon Hayward and Derrick Favors – this team will have a number of routes to go.
Led by a gluttony of young players, the Jazz should be fine in any direction they elect to go in. However, this is going to be an interesting offseason for the Utah Jazz. It will shape their immediate future.
Still, right now, the Jazz have plenty to be thankful for.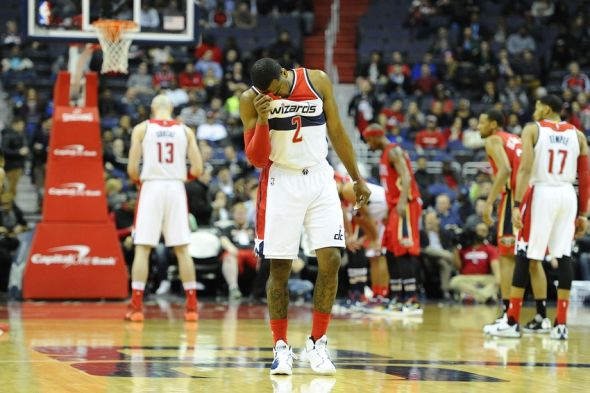 Washington Wizards
John Wall
The Washington Wizards don't have much to be happy or thankful about right now, but they still have John Wall on their roster. That will do, I suppose. However, they need to tread lightly.
Frustration is a natural human trait, and it has the possibility to grow on anyone. If the Wizards don't get their act together, it will grow on Wall.
Wall is under contract for two more seasons after this one, so nothing to worry about right? Wrong.
If Washington wastes away another season, don't be surprised if you begin to hear trade whispers begin to brew.
This article originally appeared on