NBA weekly betting trends: We love L.A.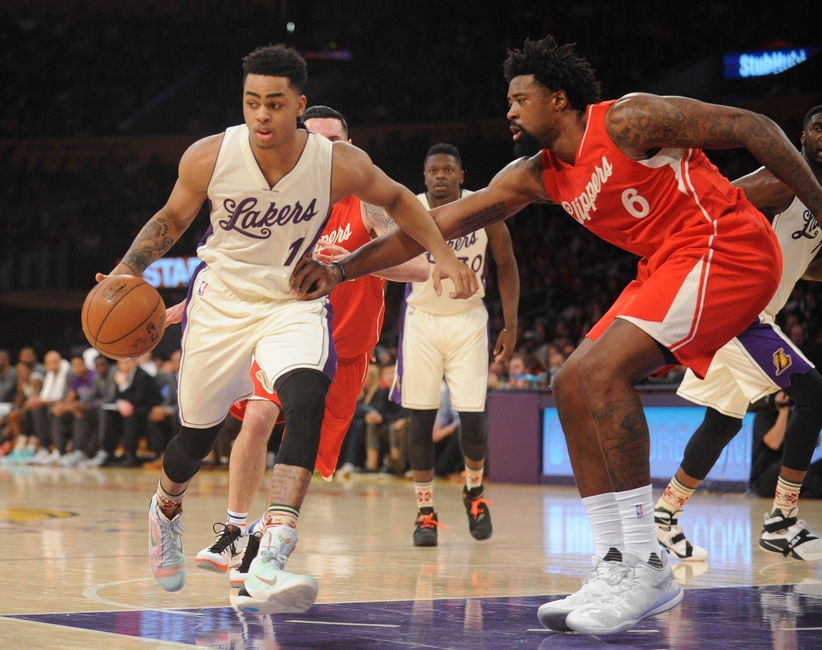 The center of the NBA universe this season was supposed to be in either Cleveland or the Bay Area, homes of the previous two champions.
Although they remain the betting favorites, one expert betting site says to put your money on another city this week: Los Angeles. According to SportsBookReview, the odds have trended favorably for both professional teams in L.A. so far.
Entering Monday, the Clippers have the league's best record at 9-1 as well as a whopping 15.1-point differential, which would be a league record total if they can keep that up (they won't). They also have the best against the spread mark in the league right now at 8-2.
The Clippers' defense ranks first in the NBA in points allowed per game (91.9) , defensive rating (92.7) and opponent field goal percentage (.406) and their starting unit has led all five-man lineups in the NBA with a 123.3 offensive rating (minimum of 35 minutes played together).
The Clips have some nice matchups in their favor this week, hosting the Memphis Grizzlies on Wednesday, visiting the Sacramento Kings on Friday and then back home against the Chicago Bulls on Saturday. They should be favored in each and favorites are winning straight up over 71 percent of the time and against the spread 53 percent this season. The MemphisGrizzlies and the Indiana Pacers are the only teams that have yet to cover a road game this season.
That the Clippers are a good team is no surprise. That the Lakers are 6-5 is a pretty big shock.
They are already over a third of the way to their win total from all of last season. Like their arena mates, they have the second-best ATS record in the NBA at 8-2 entering this week. Considering this young squad was supposed to be in rebuilding mode still, Luke Walton has to be an early favorite for NBA Coach of the Year.
The Lakers have just one home ATS loss thus far and begin a four-game homestand on Tuesday against a terrible Brooklyn Nets team. L.A. will be an underdog on Friday vs. the San Antonio Spurs, but the Lakers already have impressive wins as a dog against the Atlanta Hawks and Golden State Warriors.
More from FanSided
This article originally appeared on