NBA weekly betting trends: Don't bet on winning Warriors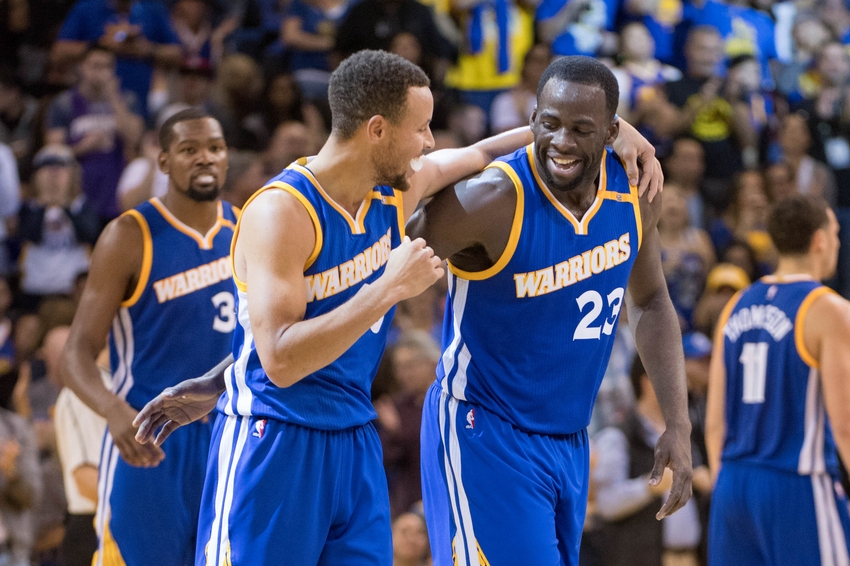 Here is some news that is not exactly breaking: The Golden State Warriors are really good.

Of course, they've been good for a while now and were thought to be even better after the signing of Kevin Durant.
They won an NBA-record 73 regular-season games in the 2015-16 season but came up short of repeating as league champions after blowing a 3-1 series lead in the NBA Finals against Cleveland. It really did appear in the playoffs that the Warriors were a bit run down from chasing that wins record instead of resting guys for the postseason.
This year's Warriors have no interest in chasing another meaningless regular-season record. They simply want titles, and that's why Durant chose to leave Oklahoma City for Oakland.
It's also why, according to SportsBookReview, they are not the best betting pick during the regular season, regardless of their blistering start.
Golden State got a wake-up call on opening night as the Warriors were smashed at home by San Antonio, 129-100. They also were upset 117-97 at the Los Angeles Lakers to drop to 4-2. However, they haven't lost since and have taken over the best record in the NBA. They also have the best point differential at +13.2, which would set a league record.
Entering Monday, Golden State had scored at least 110 points in nine of its past 11 games and had 10 in a row with 30-plus assists before that streak was snapped Saturday against the Minnesota Timberwolves. Golden State matched Boston for the second-longest streak in NBA history, trailing only the Hornets' 13-game streak set in 1988-89. On Nov. 23, in a blowout of the Lakers, the Warriors had a franchise-record 47 assists, breaking the previous record of 46 and the most by any team in since the 1990s.
But what does this mean from a betting perspective? The Warriors are such big favorites now that it's not always great value in backing them. In their past five games including Monday's win (which they did not cover) vs. Atlanta, the Warriors were at least -13 in all of them. Their totals are also  mega-inflated because of that stellar offense so you aren't seeing as many "overs" as one might expect.
Golden State isn't likely to lose anytime soon. The remainder of this week features home matchups against the Houston Rockets and Phoenix Suns. Thursday's Rockets total should be obscenely high because the Rockets can score (third in NBA at 109.8 ppg) but can't defend much (allow 105.5 ppg).
To date, the Warriors are -115 favorites at SBR Forum's best sportsbooks to win the NBA title. Just use caution betting on them until it matters.
This article originally appeared on