NBA Trade Rumors: What Is Andrew Bogut Worth?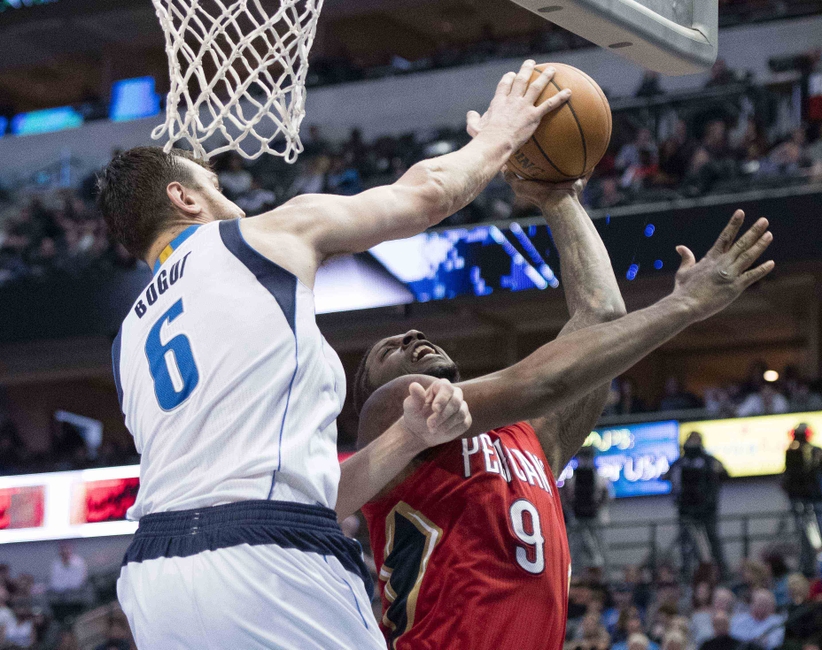 The Boston Celtics have interest in trading for Andrew Bogut, according to NBA trade rumors. How much value does the Aussie have these days?
Andrew Bogut might get traded for the third time in his NBA career this season, according to the latest NBA trade rumors. The Boston Celtics have been named as an interested team, although according to an ESPN report the Dallas Mavericks aren't shopping him.
If Dallas keeps losing, though, the Mavs might not have a choice. That same ESPN article by Tim MacMahon says several league sources believe Bogut could be worth a first round pick to the right team, which would be a great haul for Dallas.
Remember, the Golden State Warriors essentially handed Bogut to the Mavericks for free to make cap space for Kevin Durant. If Dallas can then flip him into a first round pick, that's getting something for nothing.
Should Bogut really be worth a first rounder? He's scoring a career-low 3.8 points per game on a 47.5 percent clip from the field, while averaging his fewest blocks per game since his second season in the NBA.
Luckily for the big Australian, teams interested in Bogut aren't interested in his scoring ability. The blocks per game number seems troubling, but it hasn't been indicative of Bogut's total performance on defense this year.
He's the best Maverick on that end according to defensive win shares and defensive box plus/minus, and he's second on the team in defensive rating. Bogut's always been known as an impact player on defense, and that hasn't seemed to change this year.
Bogut actually leads the NBA in defensive box plus/minus and he's 18th among qualifying players in defensive rating. He may be getting older, but he's still an absolute force in the middle on defense.
That holds a lot of value to teams, especially those struggling to stop opposing offenses.
Think of how useful Bogut would be to the Portland Trail Blazers, who are getting gashed on defense (Portland currently ranks last among NBA teams in defensive rating) because they have two small guards up front in Damian Lillard and C.J. McCollum.
When opposing players get past Lillard or McCollum, they have then just got to beat Mason Plumlee or Ed Davis to the rim. Those players aren't bad defenders, but they aren't on Bogut's level of defensive disruption.
Bogut would make it much harder for opponents to score on the Blazers, even if Lillard and McCollum keep getting burned on defense.
The value of having a player to stick in and instantly improve any team's defense is high, even if Bogut can't do much on offense.
He's been a terrific rebounder this season thus far too. No Maverick is hauling in more rebounds than Bogut, who is grabbing 10.3 boards per game.
The biggest question mark here will be his health. Bogut missed time last postseason, and he's just injured his knee on Monday night.
The Mavericks hope it's just a hyperextension, although even that could keep Bogut out for several weeks.
That sustained time without him might doom Dallas and lead to a Bogut trade happening after all, if he can return to form once he gets healthy again. He's on an expiring contract, but if Bogut signs with a different team this summer it'd be the first time he ever left his current team voluntarily.
The current NBA trade rumors seem to point towards Bogut having real value around the NBA. If the Mavericks get a first-round pick out of Andrew Bogut after getting him for nothing, it could play a big role in helping to finally rebuild this team.
This article originally appeared on