NBA Trade Rumors: Orlando Magic Willing To Move Mario Hezonja?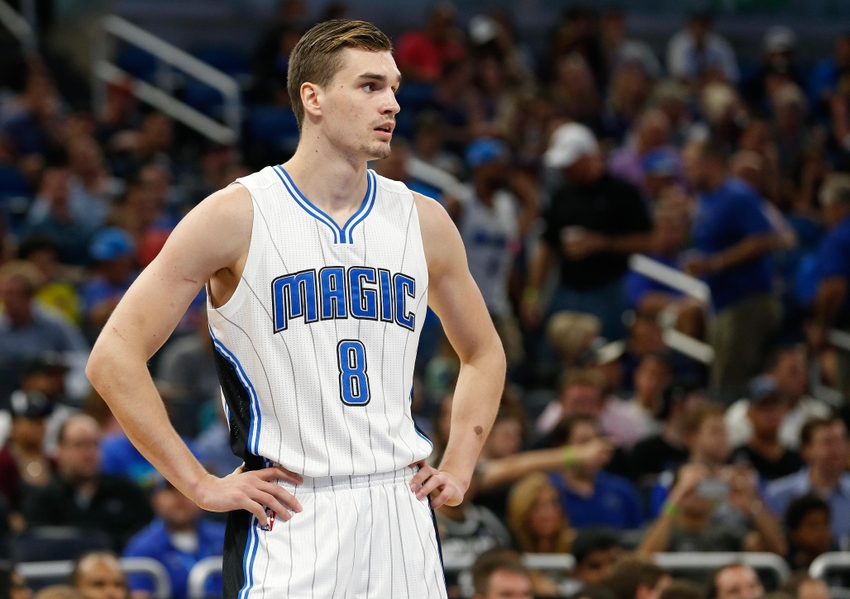 NBA Trade Rumors: As the Orlando Magic's shaky start continues, it's rumored that the team could be willing to trade Mario Hezonja in an attempt to win now
In part, the hype that surrounded Mario Hezonja when he was drafted into the NBA (5th overall) was somewhat unfair – even though part of it was built up by his braggadocios pre-draft talk.
Still, Hezonja was almost set up to fail. Especially considering that he was joining a team that was cluttered with wing players. Even if he was the real deal, it was going to be difficult for him to prove it.
Roughly one season and a half into his young NBA career, his time in Orlando could be coming to an end. And it's probably not neither – the Magic's or Hezonja's – fault. The Magic are looking for additional scoring punch, as ESPN's Marc Stein notes, and are "willing" to move the second-year guard in the right deal.
More evidence to suggest that the Magic, who are openly seeking a scoring boost via trade, are willing to move Hezonja in the right deal … https://t.co/IJunuX9cFk

— Marc Stein (@ESPNSteinLine) December 9, 2016
Even if the Magic are willing to move Hezonja, it's not as black and white as it appears. Hezonja is on a great contract and, at 21 years old, is still viewed by some as one of the most talented young prospects in the NBA.
Question is, how do the Magic view Hezonja? Do they view him as that, one of the most talented young players in the league? If so, the asking price in their hypothetical "right deal" could be rather high – probably a lot higher than he's viewed in the eyes of the rest of the NBA.
Also, what kind of scoring punch would the Magic be looking for in any deal for Hezonja? It's difficult to predict right now, but after the moves made in the offseason the Magic look like a team that really wants to make the playoffs.
As currently assembled, this team just doesn't have enough offensive talent to make that happen. Which could suggest that, if making the playoffs is the team's top goal this year, then perhaps moving Hezonja wouldn't be the worse move in the world. Especially if the Magic don't feel he's part of the team's future.
Hezonja is averaging 3.9 points per game this season, and only logging roughly 12 minutes per game.
More from Sir Charles In Charge
This article originally appeared on