NBA Trade Rumors: Michael Carter-Williams for Tony Snell?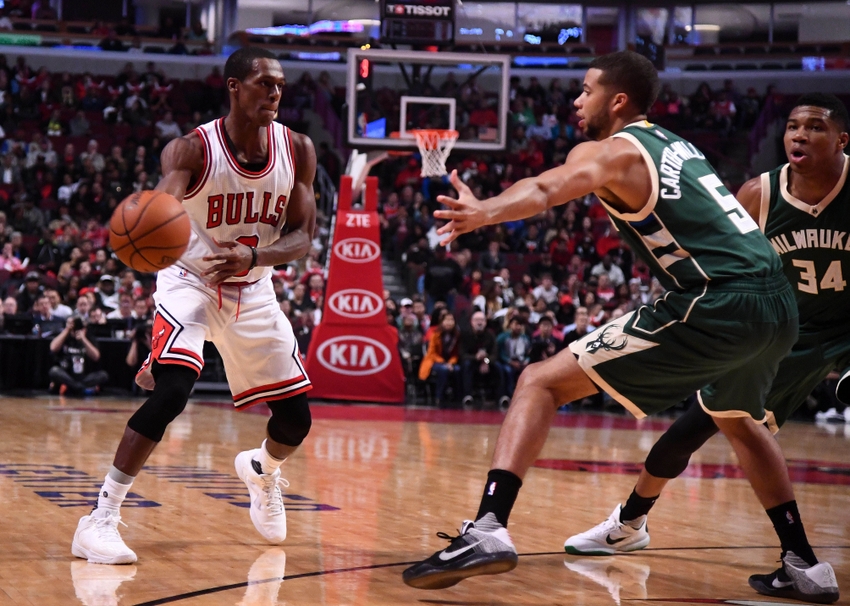 With the 2016-17 NBA season rapidly approaching, will the Milwaukee Bucks trade Michael Carter-Williams to the Chicago Bulls for Tony Snell straight up?
The 2016-17 NBA season begins in only a few days. There is a little bit of time left for NBA rosters to make a trade before Opening Night. One such trade that might happen here shortly would be the Milwaukee Bucks trading point guard Michael-Carter Williams to the Chicago Bulls for shooting guard Tony Snell.
Marc Stein spoke on the behalf of his ESPN colleague Zach Lowe that this deal might actually go down. Who would win this deal if it happens: Chicago or Milwaukee? What would it signify?
BREAKING: League sources tell @ZachLowe_NBA and me that Bucks and Bulls are in deep talks on a Michael Carter-Williams-for-Tony Snell trade.

— Marc Stein (@ESPNSteinLine) October 16, 2016
What it could mean for the Bucks is that head coach Jason Kidd has given up on his former point guard protegé Carter-Williams. Kidd had to teach himself how to be a good shooter as a professional.
It seems that Carter-Williams' broken jumper isn't fixable and he turns the basketball over too much to be a starting NBA point guard. Kidd is opting to start Giannis Antetokounmpo as the Bucks' point forward in 2016-17. That should be a real treat for fans of the Greek Freak.
Snell to the Bucks would help Milwaukee in the three-point game. They will be without their best perimeter scorer in Khris Middleton, who is out six months with a hamstring injury. Snell is a career .351 shooter from distance.
The Bulls' interest in Carter-Williams might be on the defensive end. He is rangy and could aid Jimmy Butler in perimeter defense, as Dwyane Wade is old and Rajon Rondo doesn't play hard on that end of the floor.
UPDATE: It appears the deal is done.
Source confirms MCW being traded to Bulls for Tony Snell. Not done yet but could be done by Monday.

— cfgardner (@cf_gardner) October 16, 2016
Milwaukee would win this trade because Snell offers a three-point shot the Bucks don't currently have. Bulls head coach Fred Hoiberg might want Carter-Williams' defensive prowess, but is he willing to take on the multitude of offensive headaches?
This article originally appeared on