NBA Trade Rumors: Miami Heat, Sacramento Kings Talking Trade?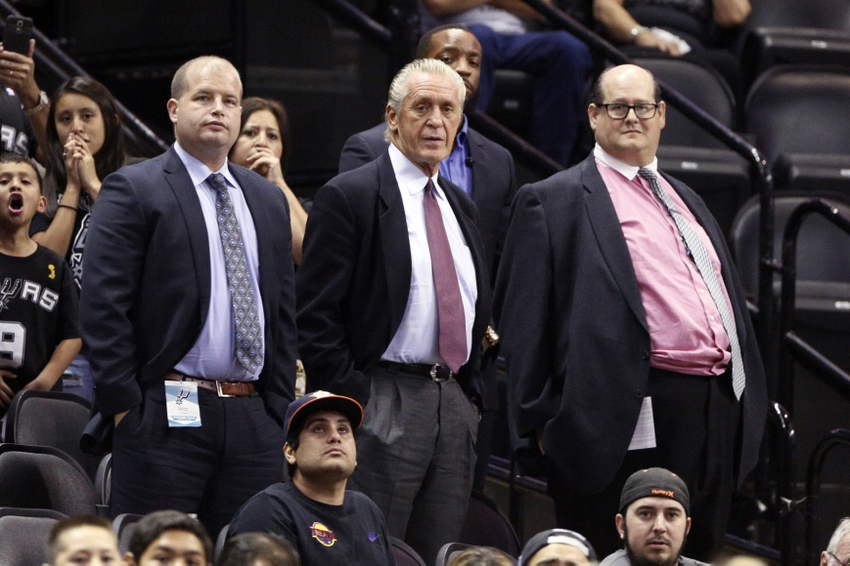 NBA Trade Rumors: According to a report, the Miami Heat and Sacramento Kings have had "vague" trade talks since the summer
The Miami Heat have a decision to make this season. After losing Dwyane Wade, Chris Bosh and a number of other huge pieces this summer, it's pretty clear that there's a bit of a change in direction going on within the franchise.
One of the bigger questions they have to answer in relation to that is whether or not Goran Dragic is a part of that new direction.
The good news for the Heat is that they reportedly have options. So, I suppose that's a good thing. Perhaps most interestingly in this respect is the fact that ESPN's Zach Lowe notes that the Heat and Sacramento Kings have had some "vague" trade talks since July.
More from Sir Charles In Charge
Even though Lowe insists that the talks haven't necessarily revolved around Dragic, I'm not exactly sure what they'd be around if not for him.
[via ESPN]

The Heat and Kings have had some vague trade talks since July — not necessarily involving Dragic, sources say — and given the Kings' shaky point guard situation, it's tempting to build deals sending Dragic to Sacramento.
It should also be noted that during the summer, it was reported that Rudy Gay would welcome a trade to the Heat.
Of course, it was never reported that there was any traction to those remarks in the way of trade talks between the Kings or Heat. Now, though, we know – or can at least assume – there was at least a conversation – per Lowe.
Question is, how long will the organization give this team to prove that they can be a playoff team before deciding to ultimately blow it up?
20 games? Until December? The All-Star break?
There are huge questions the Miami Heat need to answer over the first couple months of the NBA season, no question. Though, it should be somewhat comforting that they have flexibility.
Plus, the fact that they have a natural trade partner in Sacramento. The Kings want a point guard and the Heat have a pretty good one on a great contract. It seems like a match made in NBA heaven.
This article originally appeared on