NBA Trade Rumors: Five Realistic Trade Targets For The Wolves
NBA Trade Rumors: In the event that the Minnesota Timberwolves are serious about trading for a veteran, here are five realistic trade targets
After a less than stellar start to the 2016-17 NBA season, patience is wearing thin for Tom Thibodeau and the Minnesota Timberwolves.
Earlier this week it was reported (via Bleacher Report) that Thibodeau could resort to trading one of his "young stars" – or assets, depending on how you view them – in an attempt to accelerate the team's rebuilding process.
In short, Thibs knows he was hired to win now. Starting the season at 5-11 doesn't exactly quantify as "winning now."
Here's exactly what Ric Bucher had to say on the matter:
League sources expect that he is only a few more losses away from dealing one of his young stars for a veteran who can help him win now. His first look will be for a player that he already knows and trusts…

Those in the league who know his hunger to win and win now are convinced he will begin calling around soon, if he hasn't already.
Question is, if this report is in fact true, who exactly who Thibs trade for? We explore that question by offering five potential trade candidates for the Minnesota Timberwolves.
Luol Deng, Los Angeles Lakers
There's no question that Tom Thibodeau loves Luol Deng and his work ethic. Heck, he loved him so much that he nearly ran him into the ground during their stint together with the Chicago Bulls.
Deng is the ultimate pro. He'll come in, set a strong tone for the locker room, instill the right work ethic for the youngsters and play solid valuable minutes. He'll hit some three's, defend, rebound and can play a number of positions.
There's a familiarity between the two, so this seems like a natural fit. The Wolves likely won't have to give up much for Deng, probably just one of their young assets.
However, at age 31, you have to wonder how much Deng has left in the tank.
Jimmy Butler, Chicago Bulls
Depending on who you want to believe, the Minnesota Timberwolves were rumored to be interested in the possibility of trading for Jimmy Butler at the NBA Draft. Ultimately, they decided against it.
Could they revisit that option again? The Bulls reportedly wanted Andrew Wiggins in any deal involving Jimmy Butler. Would the Wolves agree to move Wiggins now? Hard to say, but I'd lean no.
Question is, would the Bulls agree to a Kris Dunn and Zach LaVine trade for Butler? That's what a conversation between these two teams could come down to.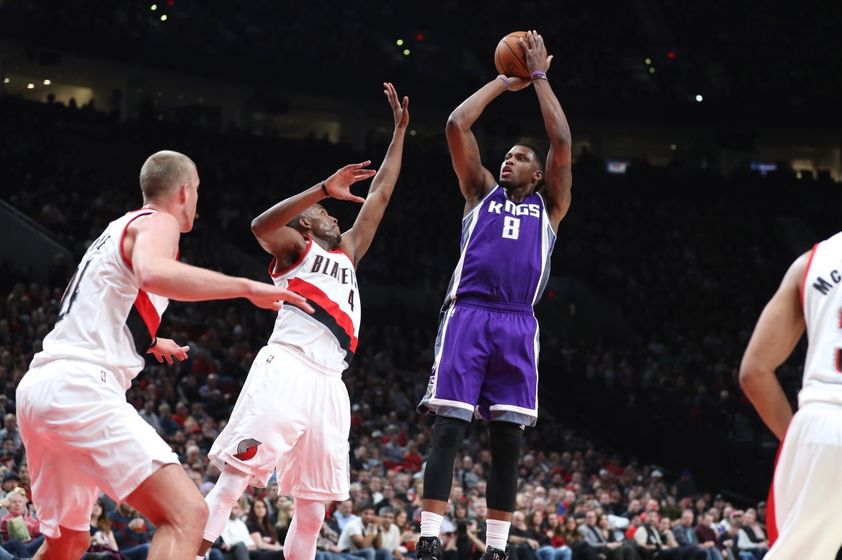 Rudy Gay, Sacramento Kings
Believe it or not, but Rudy Gay is probably going to be one of the biggest names moved at the NBA Trade Deadline. And there are going to be a numbers teams after him.
Gay isn't exactly a "star" in the NBA, but he's probably better than his reputation suggests. His critics are at times too harsh. In fairness, Gay is on track for his best season of his career this year. Through the first month of the season, Gay is averaging 20 points, six rebounds and three assists.
He's also posting those types of numbers on 47 percent shooting from the field and a career-high 39 percent shooting from three-point range.
I'm not sure if Gay is the answer for the Wolves, but he could be an option. And the good part about making a move for Gay is that you won't have to give much up, either.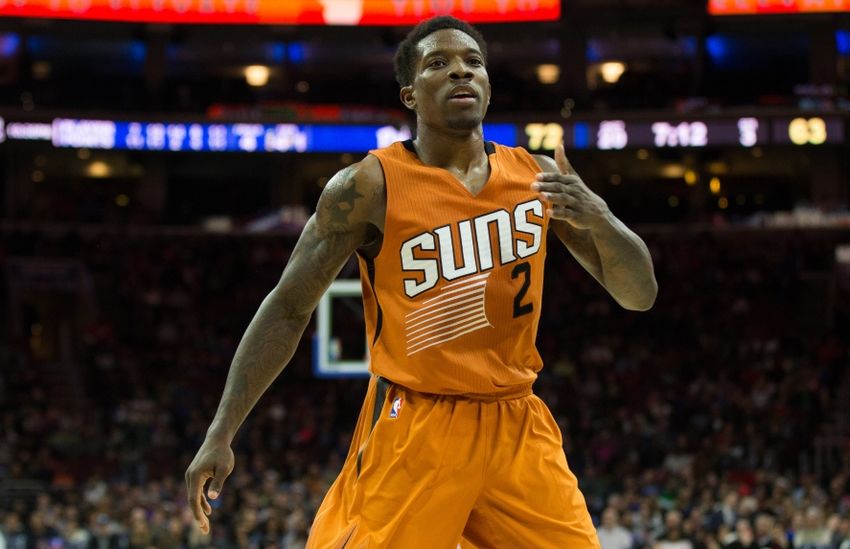 Eric Bledsoe, Phoenix Suns
Eric Bledsoe is almost a forgotten man in the NBA. While some consider him one of the most overrated players in the NBA, mostly because he's never exactly made his team that much better at any point in his career, he could offer the Wolves with productivity that they simply haven't been getting from the point guard position this season.
Heck, Ricky Rubio is only averaging six points and six assists per game this season – both career lows.
Though, it should be mentioned that Bledsoe's injury history is almost as ugly as Rubio's. With that in mind, I'm not sure making a trade for Bledsoe would make the most sense for the Wolves.
It's simply an option.
Carmelo Anthony, New York Knicks
Hear me out. I know we're a long ways from this conversation even happening. However, a trade between the Minnesota Timberwolves and New York Knicks would make a lot of sense.
The Wolves want to win now, behind (insert star), Andrew Wiggins and Karl-Anthony Towns. Adding Melo to that lineup could make this Wolves team very interesting. Melo could offer a calming presence at the end of games, and the veteran experience the roster has been lacking.
The Wolves and Knicks would probably need a third team to get involved in order to make it all work money-wise, but by trading Melo the Knicks could jump all in to this rebuild. Surrounding Kristaps Porzingis with a couple other valuable young players would pay dividends in the future for New York.
Of course, in order to make this trade work, the Wolves would likely have to deal away Zach LaVine or Kris Dunn, or both. Thibs and the Wolves would have to be all-in on Melo if this deal were to go down.
This article originally appeared on