NBA: The Death Of Small Ball?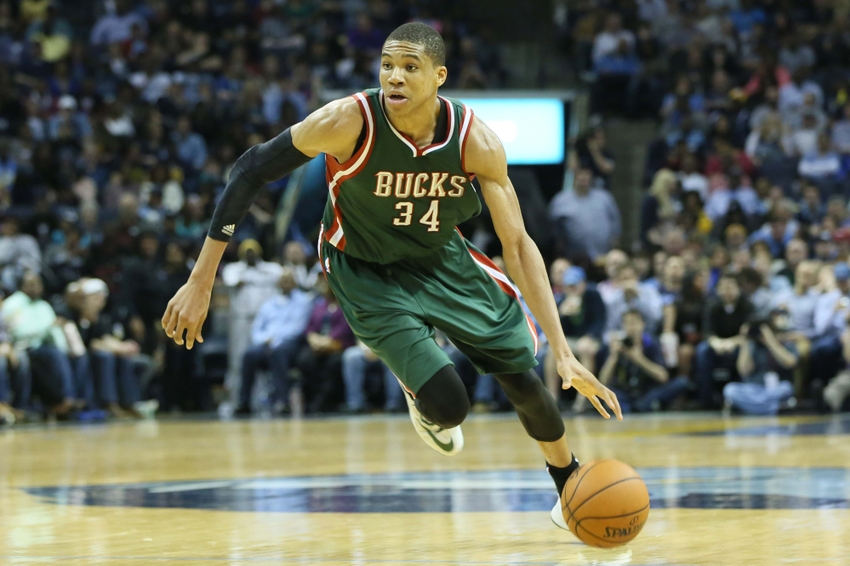 So I was watching the Kansas-Indiana college basketball game the other day, and in all honesty I was largely unimpressed by Bill Self's 3rd-ranked Kansas squad.
Any number of words synonymous with "one dimensional" could be used to best describe the offense, despite the sheer number of A-1 recruits, and their defensive rotation was lackadaisical to say the least. Both of which are typical traits of a Bill Self product.
Regardless, what caught my eye was future lottery pick Josh Jackson. Nine points, six rebounds, 3-11 shooting – maybe the box score was as disappointing as Kansas' performance, but I was amazed by Jackson's build.
An unassuming 6-foot-8 wing with a 6-foot-10 wingspan, a quick first step, and a lot of vertical explosion. Which is eerily similar to former Kansas star Andrew Wiggins, in terms of his forward-like size mixed with guard-like quickness. That unique combination of size and athleticism that both players share is something I attribute to the "Kevin Durant effect".
More from Sir Charles In Charge
Ten years ago, Kevin Durant graced Austin with his presence, leading the Longhorns to a fourth seed in the NCAA tournament and a second round exit. Then, Durant was drafted second overall by the Supersonics, and the rest is, as they say, "history".
Throughout Durant's roller-coaster-ride of a career, the traits that have set him apart from his contemporaries are his vast scoring repertoire, and his unbelievable build.
How can you stop a 6-foot-11 wing player with Freddy Kreuger arms, who knows a million-and-one different ways to score? Pull-up from 25 feet as a trailer, quick first step, great body control around the basket, a scary floater, deadly off screens, catch-and-shoot from three, a finger roll a-la Gervin, and the most dangerous 15 ft. face-up jumper in the league.
When kids watch Durant, they're inspired. He has that rare infectious style that makes kids jump out of their seat and try to imitate him at the park. And, over the last five years, we've seen the results.
Andrew Wiggins, Harrison Barnes, Anthony Davis, Karl-Anthony Towns, Kristaps Porzingis – guys who range anywhere from 6-foot-8 to 7-foot-3, who play like perimeter players. In the 60's, Elgin Baylor played small forward at 6-foot-5. Jerry Lucas was a 6-foot-8 power forward, and Bill Russell was a 6-foot-10 center.
Even 20 years ago, Karl Malone was a 6-foot-9 power forward and Sir Charles was 6-foot-6 at best. Today, Kristaps Porzingis is 7-foot-3 and prefers playing face-up, shooting from 18 feet out or further. That evolution of size and skill is unimaginable.
What's even more interesting than the influx of long, skilled player itself though is how those players will react to the current trends that dominate the association.
The small ball craze Golden State began in 2015 has completely swept the association. Their "death lineup" of Curry, Klay, Barnes (now KD), Iguodala and Draymond has demolished defenses, eliminating the practicality of stout interior centers by running and reigning down treys.
Look no further than last year's NBA Finals, where 6-foot-7 Draymond Green and 6-foot-9 LeBron James both [at times] faced off at center. Just 15 years ago that notion would be outrageous, and now it's common practice.
How do those small lineups react to 7-footers who practically move like guards, though? Or, think the "Greek Freak" in Milwaukee. Giannis is a 6-foot-11 monster who plays point guard. You could even look at the direction Milwaukee's GM, John Hammond, has taken the franchise in general.
Their primary rotation of players consists Giannis (6'11), Delly (6'4), Tony Snell (6'7), Malcolm Brogdon (6'5), Jabari Parker (6'8), Mirza Teletovic (6'9), Greg Monroe (6'11) and Miles Plumlee (7'0). And, right now the team's 6-foot-8 without Khris Middleton.
Ideally, once he returns, their primary lineup of Giannis, Khris, Jabari, Mirza and Monroe (if he doesn't get traded before then) will be both incredibly long, and dangerous from beyond the arch. Plus, they still have Thon Maker, a hidden weapon who could very well develop into another great center in the same vein as Porzingis, Towns, Okafor, Jokic or Embiid.  
With 6-foot-8 wing threats who can potentially play the off-guard like Josh Jackson and Jayson Tatum slowly invading the NBA, it makes you wonder if the small-ball phenomenon will be remembered as nothing more than a fad down the line
Or, consider a team like the Timberpuppies, who have a blossoming young core of Kris Dunn (6'4), Zach LaVine (6'5), Andrew Wiggins (6'8) and Karl-Towns (7'0) – all four of which are incredibly long players. When teams like that begin to cash-in on their young talent, and become legitimate contenders, how could a 6-foot-7 Draymond Green compete at center? How's Curry going to react to a taller, longer Kris Dunn or Malcolm Brogdon defending him on the perimeter?
Consider what Cleveland did last year in the NBA Finals, using Tristan Thompson's length and horizontal quickness to defend Curry in pick and roll situations. We even saw a rookie Karl-Anthony Towns defend Curry on the perimeter at times late in the Wolves' upset over the Warriors last season.
With 6-foot-8 wing threats who can potentially play the off-guard like Josh Jackson and Jayson Tatum slowly invading the NBA, similar to Andrew Wiggins, or 6-foot-6 point guard Lonzo Ball, it makes you wonder if the small-ball phenomenon will be remembered as nothing more than a fad down the line.
Forgotten by the hybrid players that are slowly taking the NBA by storm. Think of how Bill Belichick uses Gronkowski in New England. Traditionally, tight ends of Gronk's size would solely focus on blocking, but thanks to his great receiving qualities, you can use Gronk as an extra blocker or design an entire two-tight end offense around him.
Now the entire NFL's followed suit with guys like Travis Kelce and Tyler Eifert. So don't be surprised if you see some bold coach come along and decide that he wants two 6-foot-8 wings wreaking havoc on defense.
Or that he wants to pair Kristaps Porzingis with another 7-footer, who unlike Godzingis likes to lumber in the post. Don't be surprised if the Golden State's of the world start transitioning to the Milwaukee's, and if the Draymond Green's are rendered extinct by the Joel Embiid's.  
What I do know is that I'm excited for the league's future, no matter what direction it takes us in. And, you should be too.  
This article originally appeared on