NBA Rumors: Tim Duncan To Join The San Antonio Spurs Front Office?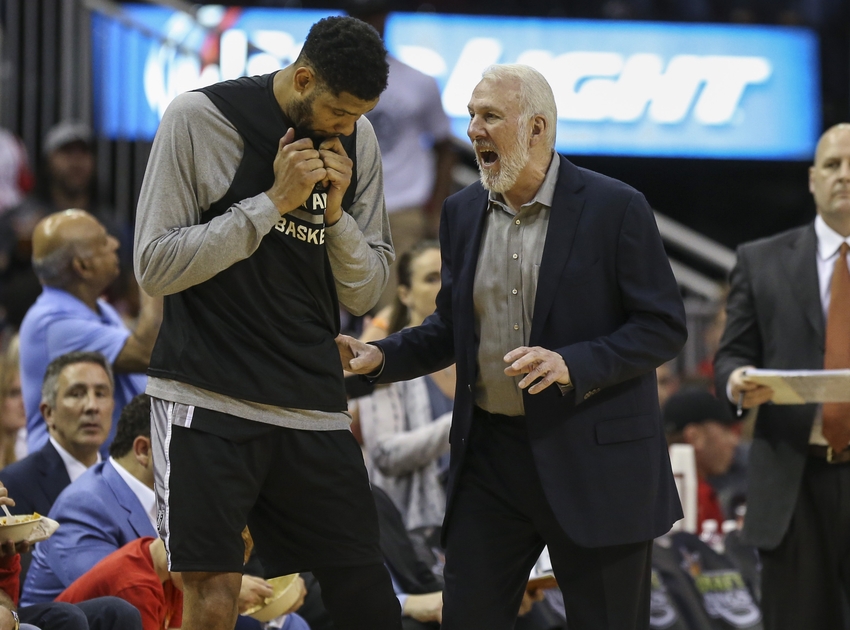 NBA Rumors: After retiring from the NBA this past season, many in the San Antonio Spurs front office believe that they the haven't seen the last of Tim Duncan
Even though we're probably never see Tim Duncan in a San Antonio Spurs jersey again, there's a growing sense inside the San Antonio Spurs front office that suggests Duncan could be back with the Spurs, in a different role, sooner rather than later.
According to a report from the San Antonio Express-News, Duncan has been around the Spurs' facility recently and the belief is that he'll one day take a front office role.
Probably in personnel.
More from Sir Charles In Charge
[via San Antonio Express-News]

They still have him around, though. Duncan hasn't been in the Spurs' practice facility every day this summer, but he was there this week. He hits the weight machines, does some shooting, hangs around the guys.

Most in the organization think Duncan will eventually join the franchise in a full-time capacity. They guess he won't coach but will instead focus on personnel. Duncan has long been intrigued by the methods that Popovich and Buford use to identify talent.
Duncan and the Spurs have become synonymous for the past two decades. For him to not be involved, in one shape or form, with the Spurs would be more surprising.
I don't think anyone should be shocked with this report. Though, the fact that it's happening so quickly is noteworthy. I would've assumed Duncan to take a year or two to travel and just take a break from basketball.
That's not him, evidently. He's a basketball head, and it's in the air.
Question is, will he get the "itch"? It happens to everyone and it's only natural. The next thing you know, Duncan is going to be contemplating a return. Just kidding. I don't think Duncan is that kind of guy. He's not Brett Favre (sorry, Brett).
Still, it's great to hear that Duncan making a return to the NBA (front office role) seems to be on the horizon.
This article originally appeared on