NBA Rumors: Stephen Curry Says He Will Re-Sign With The Warriors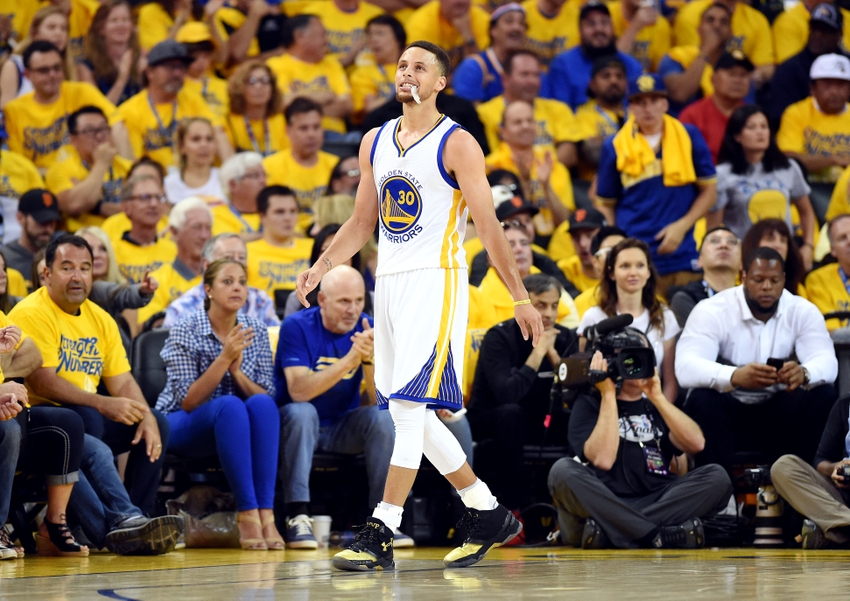 NBA Rumors: As expected, Stephen Curry says he will re-sign with the Golden State Warriors next summer
Stephen Curry is expected to become a free agent next summer, when his contract with the Golden State Warriors officially expires.
Naturally, because its become the new norm in the NBA, he was asked what he planned on doing next summer when he hit the free agent market. Expectedly, Curry said exactly what you'd expect him to say – that he plans on re-signing in Golden State.
Why wouldn't he?
More from Sir Charles In Charge
The Warriors are the team that can pay him the most money, and will probably give him the best opportunity to win moving forward. Especially if Kevin Durant plans on staying around for a while.
With that said, what Curry said is exactly what both Kevin Durant and LeBron James said before ultimately deciding to leave town and join the Miami Heat.
Still, I find it hard to believe that Curry would willingly leave his situation. Though, it does make you think.
Nevertheless, Curry is on record stating that he plans on re-signing next summer.
[via ESPN]

Stephen Curry indicated Tuesday he'll likely re-sign with the Golden State Warriors after this season.

"Yes. Yes," Curry replied to questions whether he's optimistic about returning to the Warriors. Next offseason will be the two-time reigning NBA MVP's first time as an unrestricted free agent.

…

"I want to be back here. I like playing here, and that's it," he said.
Of course, the big question is: how will this team look when all the pieces are on the court together? We know Stephen Curry, Klay Thompson and Draymond Green work. Will throwing in Kevin Durant, though?
On the surface, I wouldn't see why not. However, just as we saw with previous "Super Teams" that's not always the case.
As the prohibitive favorites to win the 2016-17 NBA Championship, Stephen Curry's impending free agency is just one of a number of storylines to follow for this team.
Yes, it's going to be a fun season for the Golden State Warriors. Perhaps not so much for their opposition.
This article originally appeared on