NBA Rumors: Should The Wolves Trade For A Veteran Star?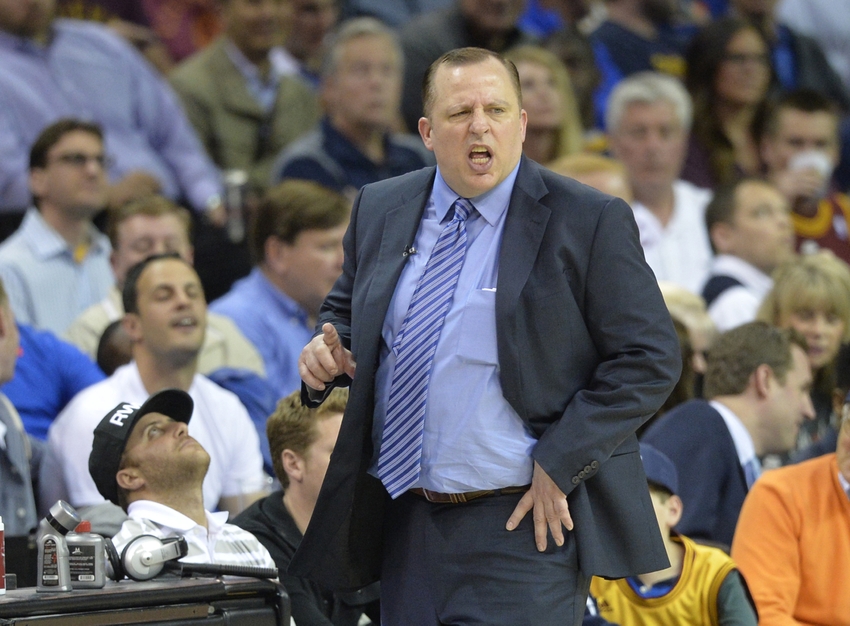 NBA Rumors: With the whispers beginning to build, we explore whether the Minnesota Timberwolves should trade for a veteran star
To say that the Minnesota Timberwolves have been disappointing thus far this season would be an understatement. With high expectations heading into this season, the Wolves have pretty much been stuck on neutral for much of the year.
Minnesota is 5-10 and struggling to close out opponents. The Wolves are 11th in offensive efficiency, but 18th on the defensive end. Maybe a veteran star helps fix those issues?
According to Bleacher Report's Ric Bucher, there's traction around the league that suggests that Minnesota Timberwolves coach and president of basketball operations could trade one of his young stars for a veteran in order to accelerate the team's rebuilding process.
League sources expect that he is only a few more losses away from dealing one of his young stars for a veteran who can help him win now. His first look will be for a player that he already knows and trusts…

Those in the league who know his hunger to win and win now are convinced he will begin calling around soon, if he hasn't already.
In the video, Bucher mentions Los Angeles Lakers forward Luol Deng and Chicago Bulls forwards Jimmy Butler and Taj Gibson as potential, and logical, targets for Thibs. In fairness, Bucher then reiterated that no one suggested potential targets.
This comes down to patience vs expectation. Many expected the Minnesota Timberwolves to take the next step this season. Some even penciled in the Wolves for 50 wins and a top 4 playoff spot in the Western Conference.
However, after a 5-10 start to the season, those predictions are beginning to look foolish. Even the playoffs, at this point, seems like a long shot.
Things can turn around quickly in the NBA, but Thibs wasn't hired by Minnesota to wait another two years to get this franchise back to the playoffs. He was hired to win now. And the Minnesota Timberwolves simply aren't doing that right now.
More from Sir Charles In Charge
This article originally appeared on