NBA Rumors: Omri Casspi Expected to Be Traded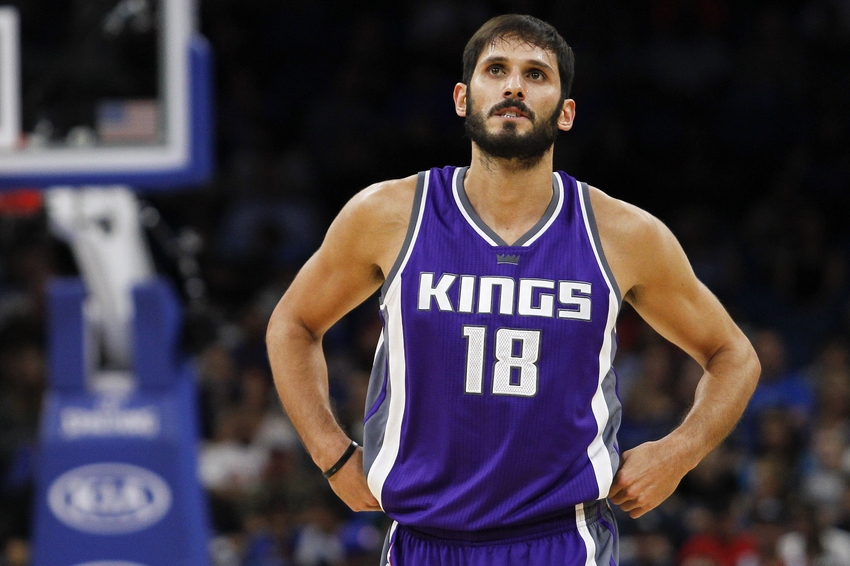 NBA Rumors: Omri Casspi is expected to be traded by the Sacramento Kings
The Sacramento Kings are expected to be active in the NBA trade market sooner or later. And even though many of the whispers surrounding this team are in favor of Rudy Gay and DeMarcus Cousins, there's another player on this roster that is almost guaranteed to be traded.
According to ESPN's Marc Stein, Omri Casspi's camp has informed the Kings that he would welcome a trade.
Casspi has fallen out of Sacramento's rotation – he's only appeared in six games this season – despite the fact that he's coming off arguably his best statistical season of his career.
[via ESPN]

You undoubtedly want to know if Sacramento is going to trade DeMarcus Cousins or Rudy Gay between now and the Feb. 23 deadline. The answer remains: Too soon to say. The closest thing to a trade lock in the California capital is the exit of the popular Casspi, whose representatives have been blessed by the Kings to search out potential deals now that the versatile swingman — coming off the best year of his career — has been exiled from the rotation by new coach Dave Joerger.
New Sacramento Kings coach Dave Joerger simply doesn't see a fit for Casspi on this team. Even though that's certainly understandable, it comes as a bit of a surprise. After the season that Casspi had last year, it's almost strange that he can't crack the rotation on this year's team.
Casspi is a 6-foot-9 small forward that can play the power forward position, too, if needed. He isn't the biggest of guys, but has the length to play against bigger opponents.
Casspi averaged 12 points and six rebounds last season. He also shot 41 percent from three-point range. There's no question that he has the skill set that could really help a team that's looking for wing depth, and shooting.
More from Sir Charles In Charge
This article originally appeared on