NBA Rumors: Nerlens Noel sent to Philadelphia 76ers D-League affiliate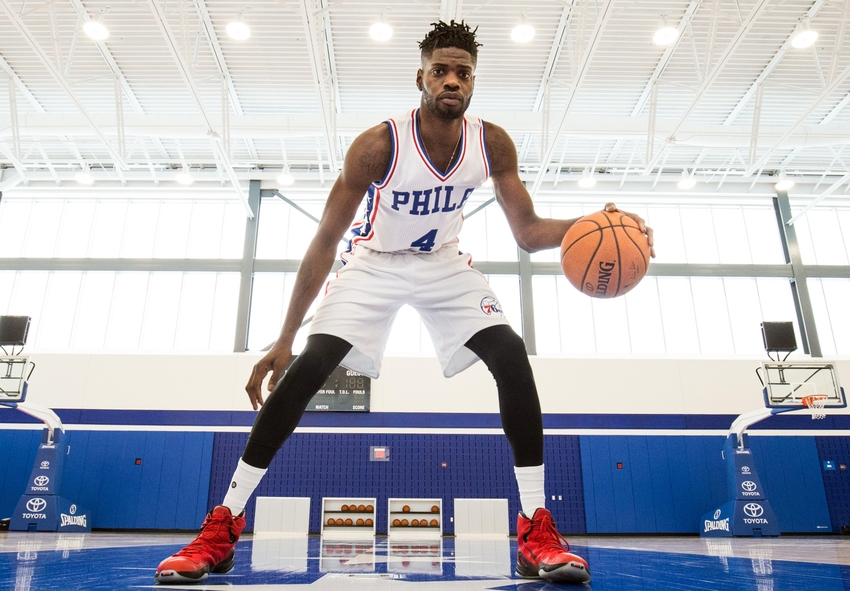 The Philadelphia 76ers have reportedly sent Nerlens Noel to their D-League affiliate. When will the forward make his season debut?
It has been another poor start for the Philadelphia 76ers. To no surprise, they are still one of the worst teams in the NBA, but injuries have hurt them this season as well. This year's number one overall pick, Ben Simmons, has yet to step on the court in the NBA.
In addition to Simmons being out, the 76ers have also been without forward/center Nerlens Noel. The 76ers acquired Noel on a draft day trade in 2013, as he was the sixth overall pick. In recent years, the 76ers have been stocking up their frontcourt with talent, and that started with Noel.
In two seasons with the 76ers, Noel has been a solid player. He averages 10.5 points, 8.1 rebounds, 1.8 steals, and 1.7 blocks per game. Noel will likely never be a great offensive player in the NBA. However, his long frame makes him a very good defender.
According to Marc Spears, Noel will be going to the 76ers D-League affiliate to begin the final steps of his rehab.
While there is no timetable for his return, Noel will be joining a crowded frontcourt in Philadelphia when he returns. Due to Joel Embiid finally being healthy, the 76ers actually have some good talent on the frontline right now. With a minutes restriction, Embiid is averaging 18.2 points, 7.8 rebounds, and 2.4 blocks per game.
In addition to Embiid, the 76ers also have Jahlil Okafor on the team. Last season, Okafor was playing just over 30 minutes a game but due to Embiid being healthy and playing great, Okafor has seen his minutes per game drop to 21 this season.
Even though Noel has been good for the Sixers, minutes will be hard to come by when he returns. In all likelihood, expect to see Noel mentioned in trade rumors when he proves that he is healthy.
More from FanSided
This article originally appeared on