NBA Rumors: Nerlens Noel Nearing Return; Will He Be Traded Though?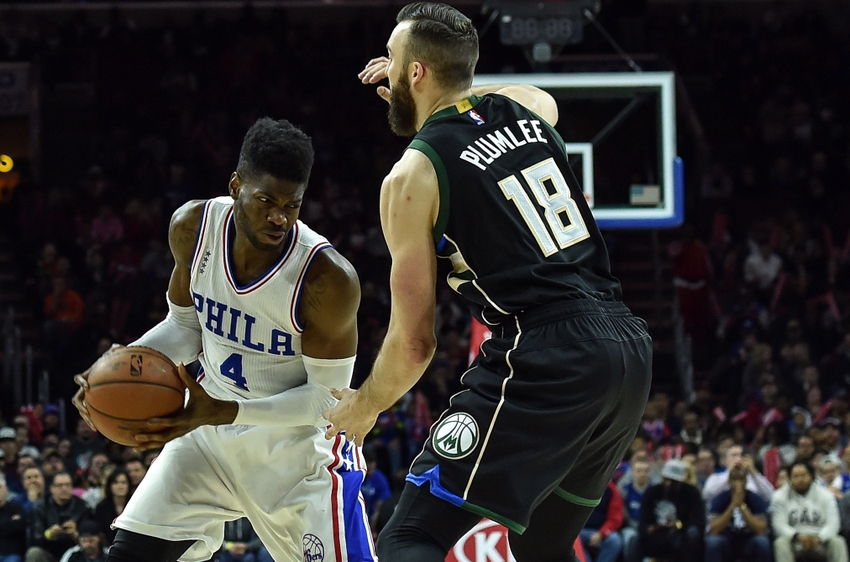 NBA Rumors: Nerlens Noel is eyeing a return to the Sixers in a couple of weeks, but will Philly trade him before he makes his return?
Nerlens Noel is nearing his return from injury. In his words, he's a couple of weeks away from returning to the Sixers.
Noel says that he's beginning to work himself back into game shape, which means that he's probably really close. Noel had left knee surgery in late October.
The question that everyone seems to be wondering – probably including Noel himself – is if the Philadelphia 76ers plan on welcoming him back with open arms. The Sixers already have two quality centers on their active roster, who also don't seem to fit well together; the return of Noel will make things much more awkward, and difficult.
More from Sir Charles In Charge
And Noel knows that. So do the Sixers.
[via ESPN]

Noel has spent three days with the Philadelphia 76ers' training staff, and he's looking forward to rejoining the active roster in a few weeks.

"As of right now, I'm still feeling it out myself, probably around a couple of weeks," Noel told The Philadelphia Inquirer on Monday. "I think I'm in a good place right now to start building back into game shape."

When asked about Noel's return, Brown said he is not sure when his big man will return and how he's going to find him a place in the playing rotation.
Noel has been on record saying that he doesn't understand why the Sixers are carrying three starting centers on their roster. With Joel Embiid clearly the priority in Philly, that could leave both Jahlil Okafor and Noel on the outs – both have also been subject to trade rumors in the past.
Question is, will the Sixers make a move sooner rather than later? And, if so, are the Sixers more inclined to move Noel or Okafor?
It's a question that many around the league have been asking for quite a while now. It likely won't be answered until the Sixers can answer it themselves, honestly. Right now, I'm not sure if they can.
This article originally appeared on