NBA Rumors: Nerlens Noel Doesn't Understand The Sixers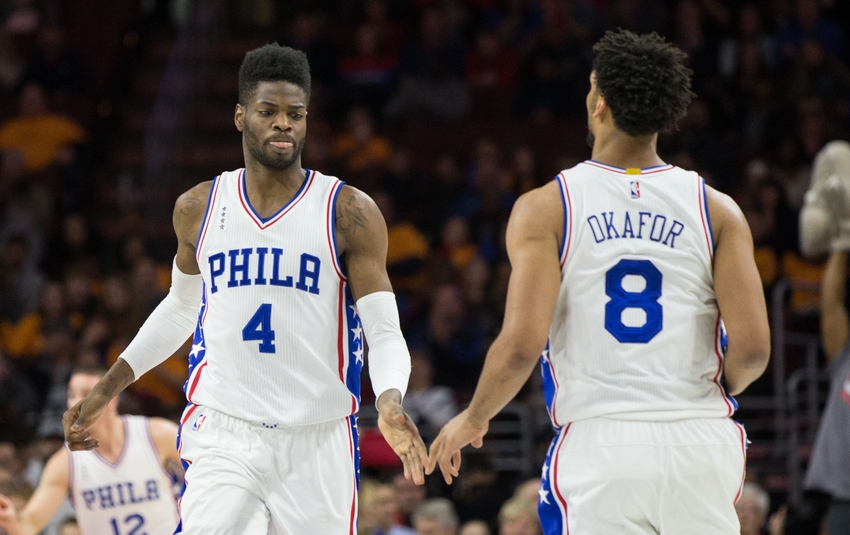 NBA Rumors: Like most of us, Nerlens Noel doesn't exactly understand what the Philadelphia 76ers are trying to build with three starting centers
Nerlens Noel doesn't exactly understand the plan of action moving forward for the Philadelphia 76ers. Just like most of us, so it's actually understandable.
In an interview with Philly.com, Noel told Keith Pompey that something needs to happen in Philly. Something has to change. He notes that it doesn't really make sense to have three starting centers on the same team.
He wants change.
More from Sir Charles In Charge
"I think it's just silly . . . this situation that we are in now with three starting centers," Noel said on the eve of the Sixers' media day. "With the departure of [former general manager and president] Sam Hinkie, I would have figured that management would be able to set something done this summer."

…

"I feel like it definitely needs to be figured out," he said. "I think at the end of the day, again, you have three starting-caliber centers. And it's just not going to work to anybody's advantage having that on the same team. That's how I'm looking at it. I'm not opposed to anything, but things need to be situated."

…

"I think something needs to happen," he said.
Perhaps most interestingly, Noel hints that he knows he was "shopped" this offseason by the Sixers. Which probably explains his weird social media behavior earlier this summer.
As of note, Pompey scribes that the Sixers declined multiple offers for Noel this summer – as a side note, you'd have to think that one of them came off the phone of Danny Ainge and the Boston Celtics.
Even though Noel didn't exactly demand a trade or throw any of his teammates under the bus – because he didn't – this isn't the type of vote of confidence that you want to hear on the eve of the opening of training camp. It's really not good for any parties involved.
At the same time, Noel isn't exactly wrong.
This article originally appeared on