NBA Rumors: Mike Conley Out Indefinitely With Fracture In Vertebrae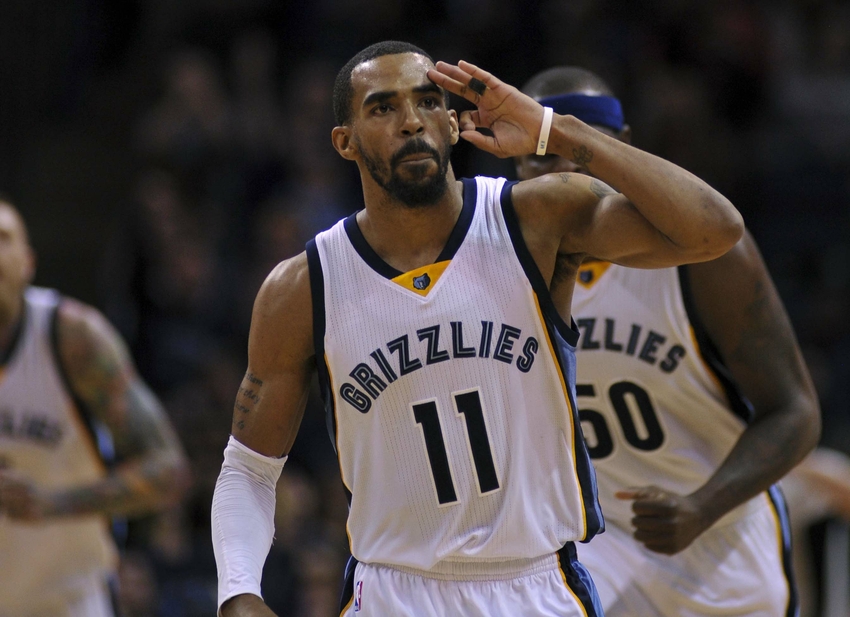 NBA Rumors: The Memphis Grizzlies will be without Mike Conley for at least six weeks after suffering a fracture in his vertebrae
The Memphis Grizzlies can't seem to catch a break. Just when it seemed as they were turning their season around, they are hit with huge injury news.
According to Yahoo's Adrian Wojnarowski, the Grizzlies will be without starting point guard Mike Conley for at least six weeks, probably more. There is no clear timeline yet. However, he is going to miss significant time.
Per Yahoo's report, Conley has been diagnosed with a fracture in his vertebrae. It's believed that Conley suffered the injury in the team's loss against the Charlotte Hornets Monday night.
More from Sir Charles In Charge
Memphis Grizzlies point guard Mike Conley suffered a transverse process fracture in his vertebrae, sources told The Vertical.

Conley could minimally miss approximately six weeks, but the timetable is unclear, sources said.
During the last couple of weeks, the Grizzlies had won seven of their last nine games, which included a stretch in which they won six games in a row. Memphis was hitting their stride, even with Chandler Parsons sidelined – again.
Question is, will they be able to survive without Conley? Last season, they somehow managed to figure it out in the latter portion of the season to still make the playoffs. However, instead of leaning on veteran Mario Chalmers, the Grizzlies will hand over the reins to rookie Wade Baldwin.
He is the only other true point guard on the roster. Andrew Harrison could also see an expanded role, if needed. During the team's last 10 games, Baldwin is only averaging nine minutes per game. Not great.
After signing the biggest contract in NBA history this past summer, Conley was averaging a career-high 19 points, six assists and four rebounds per game. He was also shooting a career-high 47 percent from three-point range.
Memphis is 0-1 this season without Conley in the lineup.
This article originally appeared on