NBA Rumors: Chris Bosh Frustrated With Miami Heat; Feels Ready To Play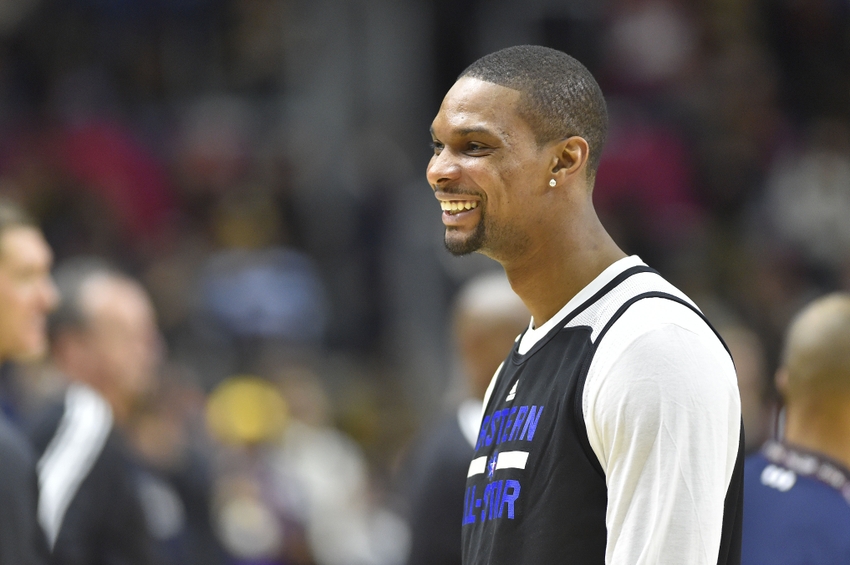 NBA Rumors: As the 2016-17 season quickly approaches, Chris Bosh is growing frustrated with the way the Miami Heat has handled his injury
With NBA training camps opening in roughly a month, basketball is beginning to make its way into the air. The majority of players are beginning to get back in the groove as they begin to ramp up their offseason workouts.
Including Chris Bosh. Monday, Bosh went to social media to announce to the world that he was indeed planning on playing basketball in 2016-17.
The Miami Heat, however, have been pretty mum on the issue. So much so, that Bosh is reportedly growing frustrated with how the team has handled his injury.
More from Sir Charles In Charge
In short, Bosh wants to play and feels he's ready to be cleared and the Heat just haven't cleared him. With training camp about a month away, that could be a problem.
With Chris Bosh going on the offensive this week, the message to the Heat is clear: Getting salary cap relief for Bosh's contract, if he isn't cleared to play, is going to be a mighty contentious struggle.

We're told the Bosh camp remains frustrated with the Heat's handling of his situation, and that's part of the reason Bosh and wife Adrienne have gone on a social media blitz this week. As one NBA official said, Bosh wants the public to know he wants to play amid the Heat's silence.

The Heat has declined to say if Bosh will be cleared – Bosh has been awaiting word himself – but the team disputes any notion that it is trying to keep him off the court to remove his salary from the cap.
Would the Heat want Bosh back and healthy? Absolutely. However, I'm not sure the probability of those two things happening simultaneously is high. Bosh has suffered from a blood clot scare in two straight seasons.
That usually isn't good news for any professional athlete, especially one that plays a contact sport. Bosh could return and be healthy for the first half of the season, and then fall victim to blood clots once again, and the Heat would be right back where they started.
Expectedly, that's the Heat's biggest fear with clearing Bosh. This is all just getting started, too. And this could get ugly really quick.
This article originally appeared on