NBA Rumors: Chicago Bulls Suspend Rajon Rondo One Game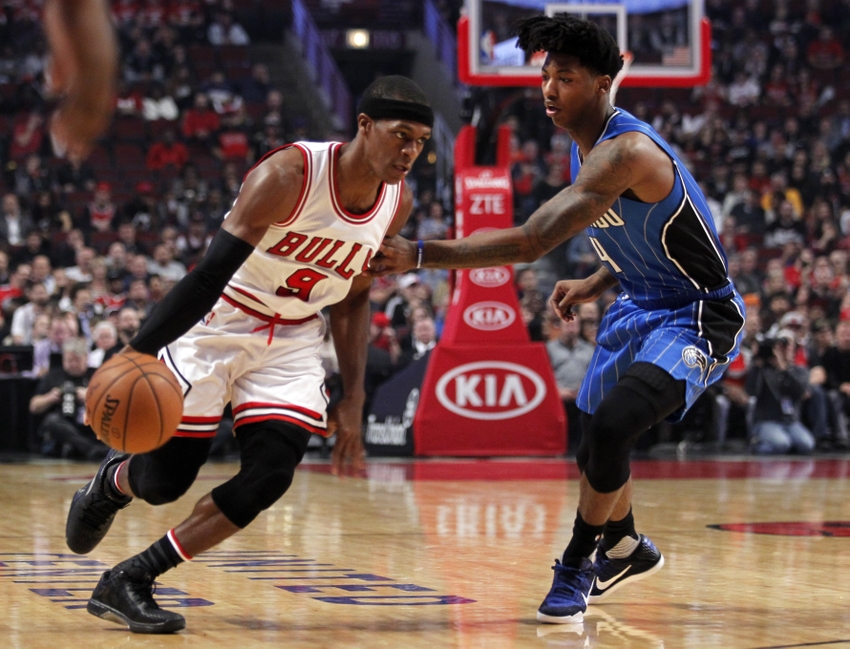 NBA Rumors: Chicago Bulls suspend Rajon Rondo for one game
Well, the honeymoon lasted roughly 20 games. Which is actually a little longer than most – with the exception of Bulls fans, probably – would've guessed prior to the season.
According to ESPN's Marc Spears, the Chicago Bulls have suspended Rajon Rondo one game for conduct detrimental to the team. He will serve his one-game suspension tonight, when the Bulls play host to the Portland Trail Blazers.
The Bulls lost to the Dallas Mavericks by 25 points over the weekend. Evidently, something happened from that point to today. It's not clear if one has anything to do with the other, but the fact that Chicago dropped a game to arguably the worst team in the league, it would at least fall in line with what we know from Rondo and his past distractions.
However, it was always unlikely for the Bulls to say exactly what happened.
Thankfully, we have Adrian Wojnarowski.
Jerian Grant will start against the Blazers for the shorthanded Bulls. Grant has started two games this season for Chicago, including during the team's big win over the Blazers in November in which he scored 18 points and added five steals.
During their last seven games, the Chicago Bulls have posted a 3-4 record. Rajon Rondo hasn't been much better, averaging eight points and seven assists so far this season.
Rondo is shooting a career low 39 percent from the three this season.
In actuality, having Rondo not play against the Blazers wouldn't exactly be the worst thing in the world. He hasn't been great or even just good, which probably shouldn't have been the barometer anyways. At this point in his career, Rondo probably isn't an above average starting point guard in the NBA. And that's not a knock on the Bulls or Rondo. It's just fact.
Still, it's going to be interesting to see how the Bulls – and Rondo – handle this moving forward. Will this grow into something bigger than it needs to be?
This article originally appeared on