NBA Rumors: Bulls' Michael Carter-Williams Will Miss 4-6 More Weeks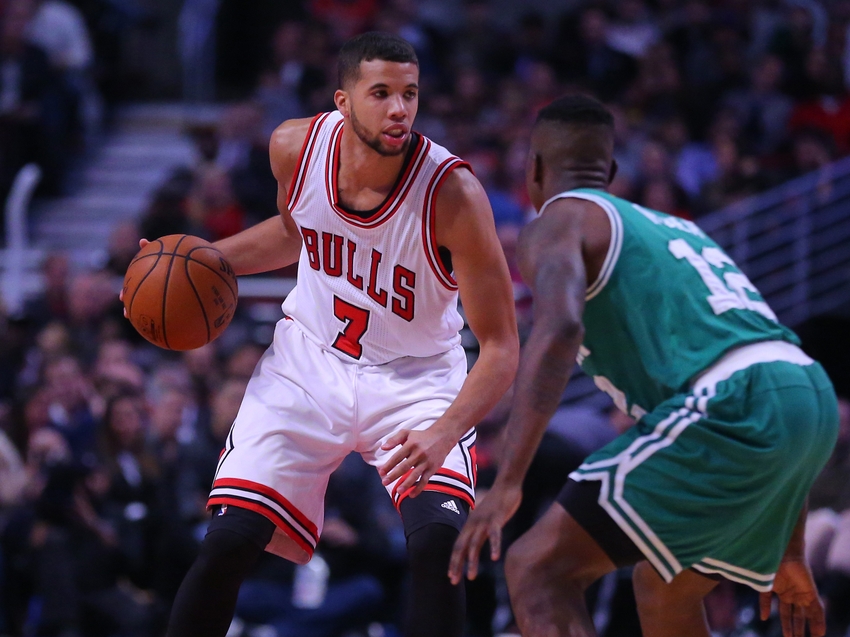 NBA Rumors: Chicago Bulls guard Michael Carter-Williams is expected to miss additional 4-6 weeks with wrist injury
Michael Carter-Williams was originally ruled out a month due to a bruised knee and a sprained wrist. The expectation was that he would return some time next week. However, after re-examination, MCW is expected to miss another 4-6 weeks due to his wrist.
The Bulls announced that MCW isn't ready to return to the court, and that examinations identified a small bone chip, which will force him to wear a cast for the next month.
"Michael still has a significant amount of wrist swelling. A new MRI and CT scan were ordered with findings consistent with a significant wrist sprain as initially diagnosed. The CT scan identified a small "bone chip" consistent with the initial injury mechanism. The course of treatment remains the same, including immobilization and rest until symptoms permit play (4-6 week estimate). His cast will be removed and the wrist will be reassessed by Dr. Fernandez for symptom improvement in two weeks."
The good news, of course, is that Carter-Williams won't need surgery, and that nothing is broken. Still, the prognosis isn't good. While the Chicago Bulls will be just fine without MCW for the foreseeable future, it's going to be difficult for the former NBA Rookie of the Year to find his role with the Bulls the later he returns in the season – especially if Chicago begins to hit its stride with him sidelined.
MCW is in the final year of his contract. An injury that will cause him to miss even more time is never considered good.
During his three games with the Bulls this season, Michael Carter-Williams averaged four points, three rebounds and three assists in nearly 15 minutes per game. Perhaps most interestingly, he was shooting 50 percent from three-point range. In fairness, it was on only on two attempts.
More from Sir Charles In Charge
This article originally appeared on