NBA Rumors: Bucks Want Shooting Guard In Exchange For Greg Monroe?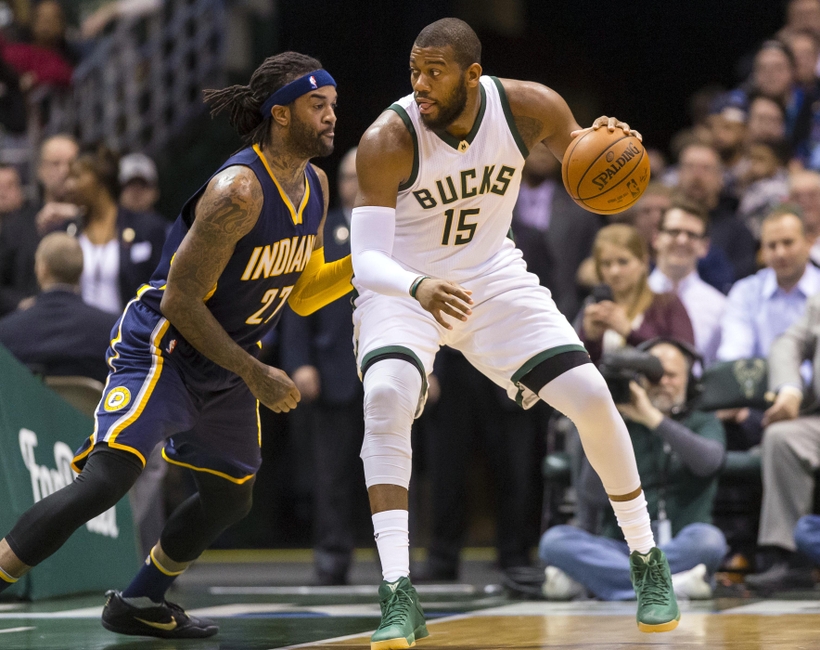 NBA Rumors: The Milwaukee Bucks are reportedly asking teams for a shooting guard in exchange for Greg Monroe
It's no secret that Greg Monroe has been on the trade block for quite some time. What has been somewhat of a secret is what the Milwaukee Bucks' asking price is.
Now we know. Apparently.
According to Gery Woelfel of the Racine Journal Times, there's still a chance that the Bucks can make a move for a veteran point guard even after trading for Michael Beasley. The two most likely trade candidates, on behalf of the Bucks, being Greg Monroe, Michael Carter-Williams and/or John Henson.
More from Sir Charles In Charge
Hammond said there is a possibility of acquiring a proven shooting guard via a trade. According to some league officials, the Bucks may look to deal veteran center Greg Monroe, and/or veteran guard Michael Carter-Williams, both of whom have long been rumored to be on the trading block. Another player who could be used as trade bait is Henson, who is a top-flight rim protector.
Obviously, the Milwaukee Bucks have options here. However, I suppose the question is whether or not this team believes that they're a veteran shooting guard away from making serious noise in the Eastern Conference.
And I'm not sure that answer is yes.
Thing is, Khris Middleton isn't the type of player that you can just "replace". Middleton was this team's leading-scorer (18.2 PPG) and most durable player – he logged the most minutes (36.1 MPG) on the team and played 79 games last season.
The likelihood of the Bucks simply trading for 18 points and 36 minutes per night is highly unlikely. Especially considering that the only assets they're willing to part ways with are Greg Monroe, Michael Carter-Williams and John Henson.
And that's something that the Bucks have to consider before throwing away assets. On the other hand, I'm sure getting rid of Monroe and possibly adding a formidable shooting guard would result in killing two birds with one stone for the Bucks.
This article originally appeared on