NBA Rumors: Bucks Desperately Want To Trade Greg Monroe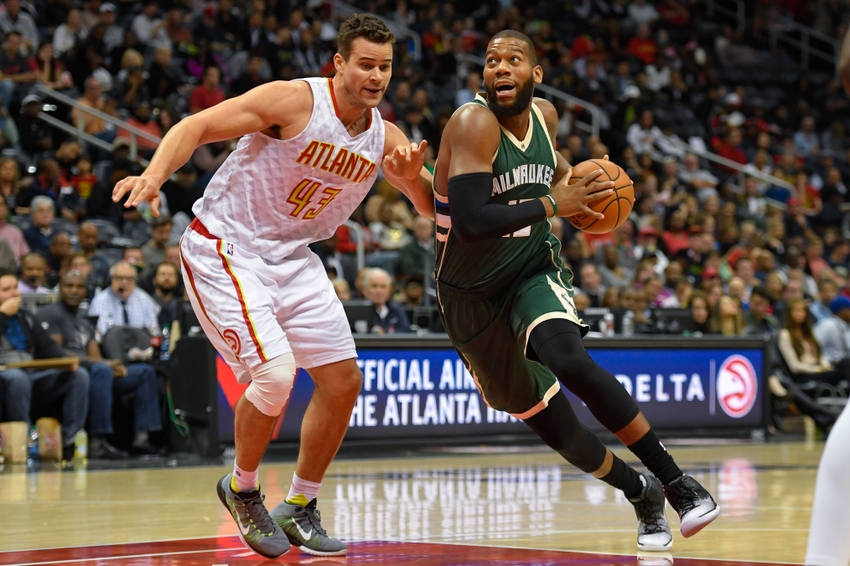 NBA Rumors: Sounds like the Milwaukee Bucks are still desperately trying to move Greg Monroe
I don't think it's any secret that the Milwaukee Bucks greatly regret signing Greg Monroe two offseasons ago. However, perhaps the bigger dilemma is the fact that the Bucks still haven't been able to trade him after nearly a year with him on the block.
This season with the Bucks, Monroe is averaging a career low in minutes per game (17.7), points (8.4), field goal percentage (45) and rebounds (6.6).
Couple that with the fact that Monroe is a below average defensive big, and it's easy to see why the Bucks are finding it difficult to trade him.
More from Sir Charles In Charge
[via ESPN]

Seven, zero, two and eight. Those are the minute totals Monroe logged in Milwaukee's four games leading into Thanksgiving. The esteemed Zach Lowe and I had a good discussion on the Lowe Post podcast this week about the challenges in trading big men in the current market — specifically big men who are defensively challenged. The Bucks have explored the possibility of trading Monroe since last season's deadline in February, which illustrates how hard it can be, but the limited role he has in Brewtown these days is akin to screaming that the 26-year-old is available.
Monroe has a player option for next season, where he is schedule to make nearly $18 million. It's going to be interesting to see if Monroe would decline that option in order to hit free agency again.
Would Monroe make more than, or even equal to, $18 million on the open market? The fact that the Bucks can't move him at the moment tends to suggest no.
However, would he want to remain on the Bucks – a team that has minimized his role significantly over the last year – rather than to play on a team where he could find a better fit?
It might ultimately come down to that. Though, that $18 million might be too hard to pass up.
This article originally appeared on