NBA Rumors: Boston Celtics Still Interested In Gordon Hayward?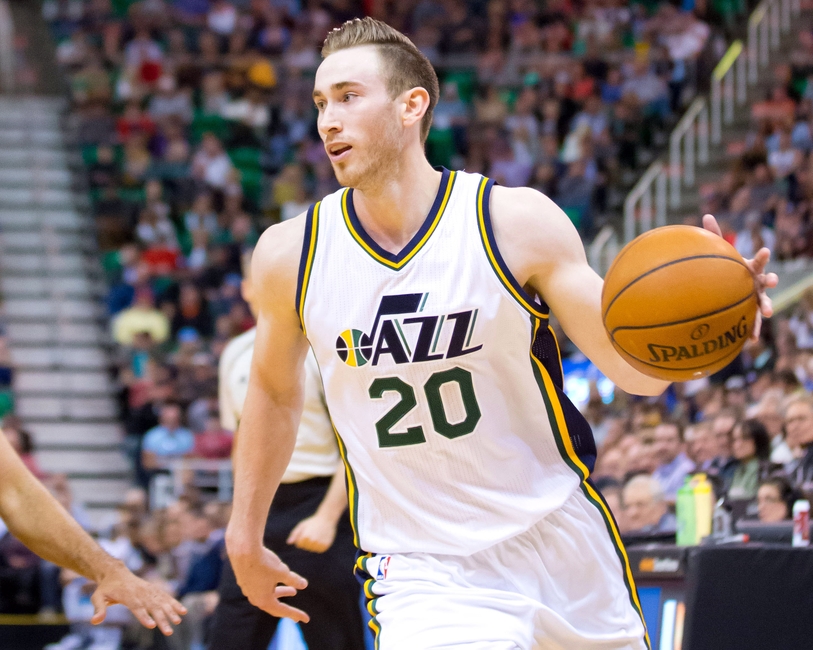 NBA Rumors: The Boston Celtics are still very much interested in acquiring Gordon Hayward
During the offseason, the Boston Celtics had all kinds of rumors swirling around them. One of those rumors was centered around Utah Jazz's small forward, Gordon Hayward.
In college, Hayward played under current Boston Celtics' head coach Brad Stevens. Now, the Celtics reportedly have again expressed interest in the Utah Jazz forward.
Will the rumors come to fruition this time around?
More from Sir Charles In Charge
[via ESPN]

His beloved college coach runs a rising team with an easy roadmap to max-cap space — and real interest in Hayward, per several league sources.
Here's what Stevens had to say about Hayward earlier this year:
"He knows how to make people successful. He puts guys in the right positions. He's very smart with reading defenses and knowing how teams are going to play and what they're going to do, switches, whatever. They beat us on a last-second shot last year, on their play. He's just a really smart coach and he always brings the best out of his players. Like I said, I'm proud of what he's been able to do."
The problem with this rumor is that Danny Ainge and the Boston Celtics seem to value their assets more than others. Earlier in the year, the rumor of Hayward to Boston died out due the fact that the Jazz wanted more than the Celtics were willing to give up.
All signs point towards Hayward and Stevens being reunited in Boston, however, Ainge is greedy and will only pull the trigger for the right price.
So that raises the question: what exactly did the Jazz want in return from the Celtics?
Well, Obviously it was too much. However, maybe Ainge is seeing something in a different light than he did earlier in the year. Will the Celtics trade for him? Or will they wait to sign him if he becomes a free agent?
With the rumors of the Celtics also being interested in ex-Cav's guard J.R. Smith, Ainge looks as if he more than one move up his sleeve, as always.
While Gordon Hayward has arguably been Utah's player over the past three years, his name always comes up in trade rumors. Hayward has a player option in his contract and could become a free agent in the summer of 2017.
Should the Jazz look to cash out and receive something in return instead of possibly letting Hayward walk away? Only time will tell.
This article originally appeared on