NBA Power Rankings: Eastern Conference point guards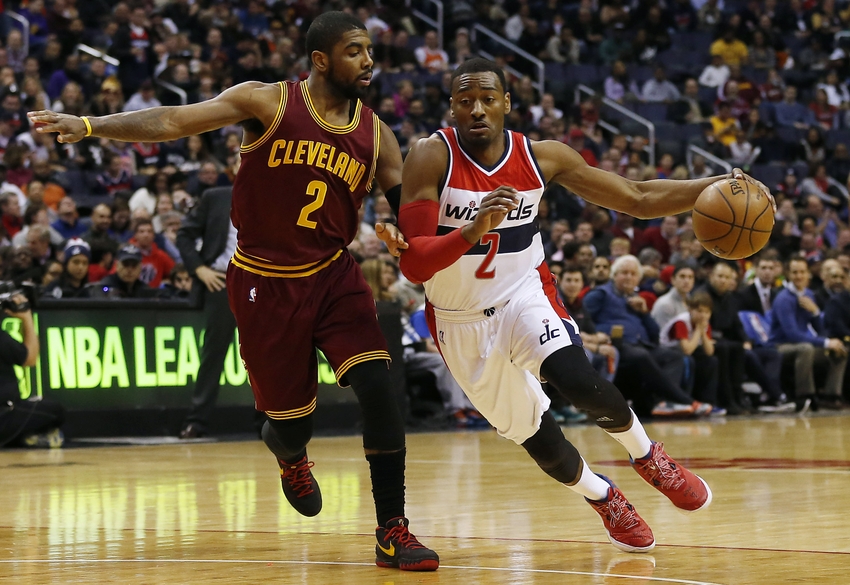 Who are the top point guards in the NBA's Eastern Conference? We take a look at who makes the grade and who fails miserably.
The point guard position appears to be the deepest in the NBA. It seems as if there are 15 players who can consider themselves a top five point guard in the league. In the Eastern Conference alone there are players who some may argue are top five players at their position, but struggle to get into the top five of their own conference. It is a deep position.
So how do the top floor generals in the NBA stack up against each other? Here are the top fifteen point guard in the Eastern Conference.
15. Terry Rozier
Rozier is having a strong second year. He is providing a spark off of the bench for the Celtics on offense and defense. His defensive abilities show that he will be staying in the league for a long time.
14. Ish Smith
Smith is getting to start for the Detroit Pistons while Reggie Jackson is out. He is averaging nine points and six assists thus far and proving that for some teams he can be a starting-caliber player.
13. Elfrid Payton
If Payton could figure out a shot he could go much higher on the list. Payton is a strong defender and creates more turnover chances than he makes as a point guard.
12. Jeremy Lin
Lin has been given the starting duties in Brooklyn, and he has been a solid piece. He is averaging 15 points per game and is getting the young team to show some life.
11. Derrick Rose
It is so tough to rank Rose because there is the thought of what he was versus what he may actually be. Still, he is averaging 15 points per game, and his usage is down making him more efficient.
10. Rajon Rondo
Rondo has been a fine fit in Chicago so far, and no qualms have come up in ego between him, Dwyane Wade and Jimmy Butler.
9. Dennis Schroder
Schroder is an exciting young player who is igniting the Hawks with his increased role and minutes. At 23, he still a lot of upside in this league.
8. Jeff Teague
Teague is still finding points in 2016, despite struggling from the field. When the Pacers find their chemistry, and they will, Teague should be a key piece for that team.
7. Reggie Jackson
In the playoffs last season Jackson showed that he is not just a lower end starting point guard, but one that can lead a team. If he can recover from a knee injury, he can take the Pistons back to the playoffs this season.
6. Goran Dragic
Dragic has seen a spark in his usage and is having a strong start to his season. He is strong with the ball in his hands and in the pick and roll offense.
5. Kemba Walker
Walker has come a long way from being the star of a NCAA National Championship run, to the leader of a playoff-caliber NBA team. He has steadily improved his game every year since being drafted and it feels as if he is now getting the credit for being the All-Star caliber point guard he is.
Walker has yet to make an All-Star game, but it feels as if the 2016-17 season is the year for the 6-foot-1, UConn product. Walker has a career high in points this season, averaging 24 per game. His assists are right on par with his career average, but this season Walker has been creating more steals per game than his past and is turning the ball over less than he typically has.
The Hornets are currently right in the thick of the playoffs, and look to be one of the most prominent teams in the Eastern Conference this year. A lot of that can be attributed to the increased performance of Walker and it would be tough to argue that any another player is the best player or the leader of the Hornets. Walker most certainly deserves to crack the top five for point guards in the Eastern Conference, and as he continues his ascent up the league charts, may find himself top five in the NBA in the not so distant future.
4. Isaiah Thomas
Named after the legendary point guard of the Piston, Isaiah Thomas is starting to create his own name for himself around the NBA. He is the bonafide go-to player for the Boston Celtics on offense and may be carrying his club deep into the playoffs this summer.
The Celtics have been known recently as a team that can play all 15 players but does not have the dynamic player to put them over the top. The addition of Al Horford helped in a big way, but he does not handle the ball. Marcus Smart, Avery Bradley, Jae Crowder, Jaylen Brown these are all stud defenders who cannot score when the game is on the line. This is what makes Thomas so important.
Thomas is their instant offense and primary playmaker. He has a usage rating of 33.3 this season, which is right among the highest in the NBA. However, it is what the Celtics need as he is turning into points, assists and open shots for others. He is averaging 26 points per game this season which would be a career high.
The Celtics are a much worse basketball team without Thomas, and Thomas is clearly the most valuable player on the Celtics. If he can make the best of his chances in the playoffs this season, he will be catching the world's eye and turning his name into one associated with the elite players in 2017.
3. Kyle Lowry
Lowry is a player that had to jump around to three different teams before finding a home to settle in. He wound up in Toronto in 2011 and went from a backup, rotational point guard, to one of the more elite floor generals in the NBA.
Lowry does a phenomenal job of getting to the hoop. He is not a hyper fast player or a super athlete, but can still out will you and out-power smaller players on the block. He is a Villanova product, and with that gained a level of defense first and tenacious offense.
In 2015, Lowry averaged 20 points per game while being named to his second NBA All-Star team. He helped carry the Toronto Raptors to the Eastern Conference Finals, where they then lost to LeBron James and the NBA Champion Cleveland Cavaliers.
This season, Lowry is back and hoping to prove that the Raptors are no joke with the tag team of he and DeMar DeRozan. He is averaging 19.9 points per game this season, but his 7.2 assists per game are what is to note, as that is a notch above his 5.7 career assists per game mark. Lowry is still getting it done on the defensive side of the floor, and because of him and DeRozan, this team will be a force in the playoffs again in 2017.
2. John Wall
The Wizards are in a bit of a funk, and a lot of questions have been thrown out there around John Wall. Many are probably surprised to see that Lowry, a player fresh off of his Eastern Conference Finals appearance is behind Wall, who missed the playoffs in a healthy season in Washington. However, there is still just something that Wall brings that makes him such an elite caliber point guard.
To start, when Bradley Beal is injured, this team lacks scoring in a big aside from Wall. Wall is a creator first, and a player looking to get others involved. He has averaged 10 assists per game over the past two seasons and averaged nine assists per game right now. Forcing him to be the primary scorer takes a bit away from his game, but he is still a strong scorer nonetheless, averaging 23.5 points per game this season.
What really makes Wall better than most though is his athleticism. It keeps him involved defensively against any player in the league and offensively can wear down even the most prominent point guards. He is non-stop and continues to come at you through the air, and with the ball in his hands. The Wizards need to find a way to build a team around Wall because they are wasting some really impressive years right now. Still, Wall is an elite point guard in the NBA, and through the trials and tribulations, he deserves the praise.
1. Kyrie Irving
After what had happened in the NBA Finals, there is almost no way that it could be anyone else. Kyrie Irving made it clear last season that he was the best point guard in the Eastern Conference, and may be making a case to the best point guard in the NBA.
Irving is not as good of a defender as Lowry or Wall, but he is one of the best scorers in the NBA. He is averaging 24 points per game this season and for his career averaged over 20 points per game.
In the playoffs last season, Irving averaged 25 points per game. In their seven-game series with the Warriors, he averaged 27.1 points per game. That includes three 30-point performances and a 41 point performance in a game 5 win that kept the Cavaliers season alive. Then, of course, we all remember what happened as the clock was winding down in game seven of the NBA Finals.
Irving is only 24 years old, but he has achieved the ultimate goal in the NBA and looked like a seasoned veteran while doing it. He outplayed the two-time MVP Steph Curry in a seven game series and showed that in the clutch, he is virtually unguardable. It is scary to think that Irving has an even higher ceiling to reach some point, but right now he is still the top point guard in the Eastern Conference.
More from FanSided
This article originally appeared on