NBA Power Rankings: Denver Nuggets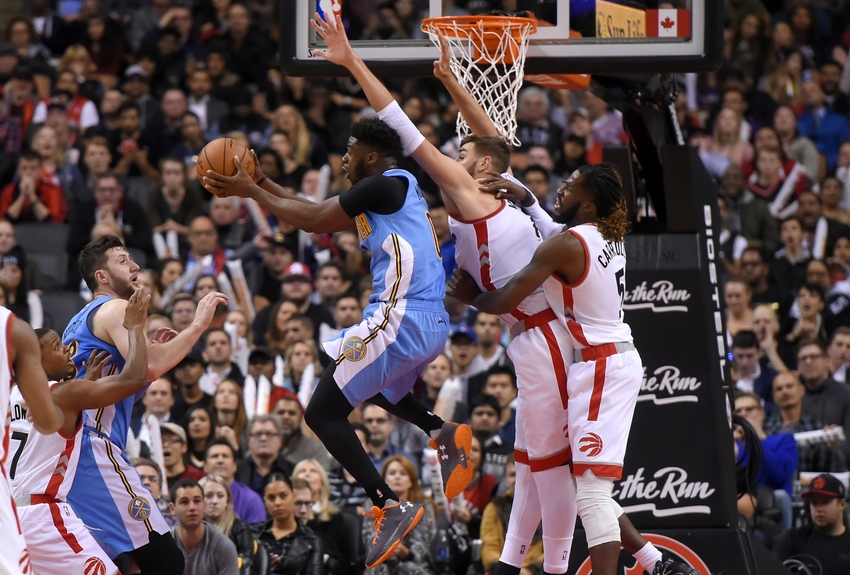 Denver Nuggets move up the media power rankings after week one of the NBA season.
The Denver Nuggets home opener was not the outcome many of us were expecting last Saturday night. The team clearly has improved but still have areas of concern.
Turnovers and closing out games remain to be an issue for this team. We all know last season these were also areas of concern. The hope was  that these two issues would immediately be addressed during the early part of the season. A 1-2 start for the Nuggets is not a death blow to their playoff hopes.
The key is that there has to be an improvement moving forward.
Injuries are also concerning, as they have yet to have Gary Harris or Darell Arthur in the lineup for these first three games. If that was not bad enough it appears that Will Barton will now miss some time with an ankle injury. If Harris and Barton miss time going forward this leaves many  wondering what that could mean for Jamal Murry early in the season.
The NBA power rankings have taken notice of the Nuggets improvement. The first-week the rankings were released had the Nuggets averaging 24.33 across three national media's power rankings. The second-week rankings, that were released on Halloween day,  have the Nuggets averaging 20.33. This average was taken from the ESPN, CBS, and Foxsports NBA Power Rankings. This is a four point jump.
The Nuggets are worthy of praise but should not get too comfortable as more road test against good teams are on the horizon. We will see how they show against Minnesota, Detroit, and Boston before the next power rankings are released. We all know what is expected of these above three teams…..playoffs.
Whatever lineup the Nuggets put out there finding ways to win games will be key. There have been several noticeable improvements early on but the Nuggets have to build upon these improvements to keep the team heading in the right direction.
This article originally appeared on