Epic NBA-NFL jersey mashups show Steph Curry with the Raiders and more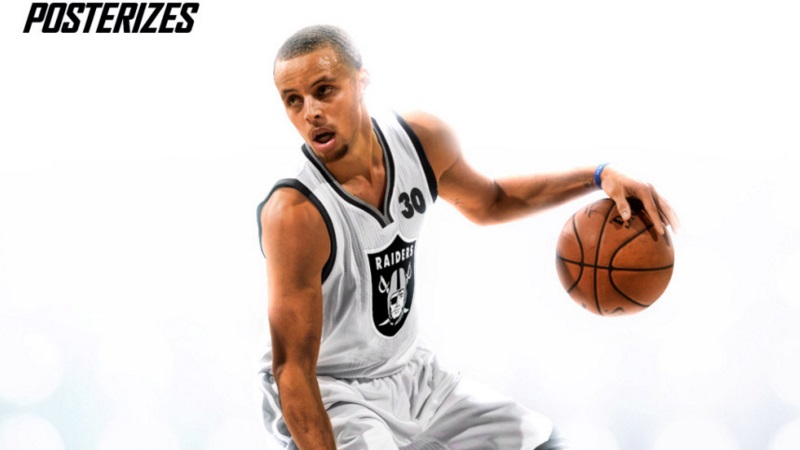 If you're in need of some NFL action during the long offseason, this week has been a welcome respite with its transactions galore and quarterback upheaval in Denver.
If you're instead an NBA fan, then you're smack in the middle of history, as Stephen Curry and the Golden State Warriors chase the 1995-96 Chicago Bulls' record of 72 wins.
And whether you stick to your one sport or love them both, you have to see what happens when the artistic wizards at Posterizes.com mashup NBA and NFL jerseys — starting first and foremost with Curry as a member of the Oakland Raiders:
That picture is literally the Bay Area in a smattering of pixels. Look at it! It's amazing. Dwyane Wade as a member of the Miami Dolphins is also pretty eye-popping, although we'll let you decide if it's in a good or bad way:
We wish Russell Westbrook were standing up straight, because this Thunder (or Sonics, RIP) x Seahawks crossover looks spectacular:
The list goes on and on, featuring Washington Redskins point guard John Wall, Indianapolis Colts forward Paul George, and Baltimore Ravens point guard Damian Lillard.
That last one is a bit of a geographical stretch, sure. But the jersey looks awesome, so we'll forgive its designers.