NBA New Year's Resolutions
Each NBA season crosses two calendar years, creating the perfect opportunity for setting a few New Year's Resolutions. Every team has had more than enough time to evaluate their strengths and weaknesses and plot out improvement. Here are our suggestions for where each team should be focusing their psychological resources in the new year.
Western Conference
Golden State Warriors: Find a way to stop Richard Jefferson. Before Jefferson Grayson Allen-ed Durant on the final possession of Sunday's Christmas Day game, he had already finished two driving dunks, earned a technical foul for WINKING, played 29 minutes, earned a +6, and been on the floor for all of crunch time.
Although that Kyrie turnaround to take the lead probably triggered deep fear in all the Warriors around last June, Jefferson ought to frighten them in his own right.
San Antonio Spurs: Besides "get David Lee and Paul Gasol, two ten-year veterans, to play defense?". Hmm. I guess, find the coolest little trinket to send to NBA media members to vie for their MVP vote? At least a first-team All-NBA. Maybe this amazing Spurs santa hat?
Houston Rockets: Replace Clint Capela. The combination of Nene and Montrezl Harrell is capable of approximating the contributions of Capela, especially on offense. Though neither is especially athletic, they both have solid jumpers to pair with above-average finishing ability. On defense, stay tuned: the Rockets have been 5.6 points worse per 100 possessions defensively since Capela's December 18 injury.
Los Angeles Clippers: Turn back time, to the good old days.
Before November 23rd
14-2 record
The story of the league
Really good defense and Luc Mbah-Moute looking playable
Since November 23rd
8-7 record
Still the story of the league, but for the wrong reasons
Not as good defense, Blake Griffin injury
Memphis Grizzlies and Utah Jazz: Get healthy. The Grizzlies survived a stretch minus Chandler Parsons and Mike Conley thanks to an insane Marc Gasol run, but they won't do much in the stretch run or in the playoffs without those two at full strength. Similarly, the Jazz have been without Derrick Favors and Alec Burks for most of the season (17 and 33 games missed, respectively).
Results have been poor for the Grizzlies' ideal starting lineup (Parsons, Conley, Gasol, Tony Allen, JaMychal Green) thanks to Parsons and Conley's injuries.
On the other hand, the Jazz are holding opponents to 96.6 points per 100 possessions in 130 minutes with both Favors and Rudy Gobert on the floor.
Oklahoma City Thunder: Find a way to make Victor Oladipo more effective. He's at .455/.381/.620 on the season, but that last number is most alarming: 62 percent on foul shots on only two attempts per game. There's a particular triple-double machine that tends to dominate the offense in Oklahoma City, but Oladipo could do better at finding ways to be effective, and Billy Donovan could help a little more. Have him run the second unit, involve him in screen action with or around Westbrook, get him cutting to the rim off ball. He's the Thunder's only other hope on offense, so he should be scoring more than 16.1 points per game.
Portland Trailblazers: *peeks around corner of the internet* *looks at you, then scoots back around the corner and into a burrow* Trade CJ McCollum. Oh, yeah. Get him on out of Portland. Sell high (22.0 PPG on 47 percent shooting) and add more pieces around Damian Lillard.
You're going to need lots of defense, Neil Olshey. If Dame is really your guy (and I, for one, think he sure can be). I know last year was rosy and great, and then you had a nice little competitive series against the Curry-less Warriors, but nah. Meyers Leonard isn't anchoring anything for you in the second unit or elsewhere, and you don't need Evan Turner anywhere around here unless he's your Andre Iguodala, in which case okay, sure, but also get other, better players too. Thanks, Neil Olshey.
Denver Nuggets: Just keep doing this, but a lot more of it. The Nuggets are in the playoff chase! We all knew they had it in them, but after several frontcourt false starts and a continually beleaguered development process for Emmanuel Mudiay, the Nuggets have started to break through:
There is obviously overlap in these samples, as many of the same tertiary players were involved in these lineups, including Mudiay and Gallinari in almost all of them. But the big man logjam seems to have finally sorted itself out in Denver, as the offense is humming with Faried limited to a smaller bench role and Darrell Arthur (who has also started three games) to an even smaller one.
Sacramento Kings: Make the playoffs. Funny how winning in the NBA makes so many things better. Get a DeMarcus Cousins-led Kings team into the playoffs for the first time, and the franchise looks a lot sturdier. With a new coach, a new arena, and a remade roster, this is the best opportunity in years for the Kings to sit pretty atop the (bottom of the) Western Conference.
Minnesota Timberwolves: Win third quarters. Even as this story has wandered away from the NBA spotlight, the Wolves still sit at a -19.7 net rating in third quarters this season, which ranks 29th in the league. Sure, a team can have a weakness, and even good teams will struggle in one microscopic area, but that's abysmal. This is a team with playoff-caliber talent and elite coaching.
Even since December 1, the results aren't much better: They are at a -6.8. That's passable, and the Wolves are a manageable 4-7 in December as a result. They may already have too big a hole to dig their way out of, however.
New Orleans Pelicans: Find a third-best player, and keep him healthy. Anthony Davis is the only Pelican with a positive Real Plus-Minus, while replacement-level guards Langston Galloway and Tim Frazier are second and third, hovering around -0.2. Jrue Holiday is clearly a cut above these guys, but the Pelicans are in dire need of a guy who can score on the wing, and a big man who can do…anything:
Tyreke Evans is nearing full health, and offseason signings Solomon Hill and E'Twaun Moore have looked more comfortable in recent weeks. Anyone out there?
Phoenix Suns: Play the young people more! On a 9-21 team, the roster imbalance that looked to be a clear obstacle ahead of the season has tilted too far in the wrong direction. Rookie Dragan Bender is averaging 11 minutes and has seen the floor in only 23 of the team's games; Marquese Chriss, a rookie but a starter, is only seeing the court for 17 minutes per contest; the team's third rookie, Tyler Ulis, is at 9.4 minutes per game in only 17 games. Earl Watson is great in many ways, clearly has the trust of his guys, and deserves more time, but this situation has become untenable.
Los Angeles Lakers: Keep doing your thing, Luke Walton. Unlock two tweener-looking weirdos in Julius Randle and Larry Nance Jr.? [big check mark emoji] Give Jordan Clarkson a lane to be an effective offensive focal point? Also [big check mark emoji].
I mean, the defense (112.3 points scored on them per 100 possessions) is troubling, but everyone here is the age of a college graduate. There is time, and Walton has earned trust.
Dallas Mavericks: TANK. Call it what you want, Mark Cuban. Keep the brand alive, but please find a way to gracefully waste a twilight season of Dirk Nowitzki's career. This time, go all out and get one of these sweet-looking generational talents at point guard next June.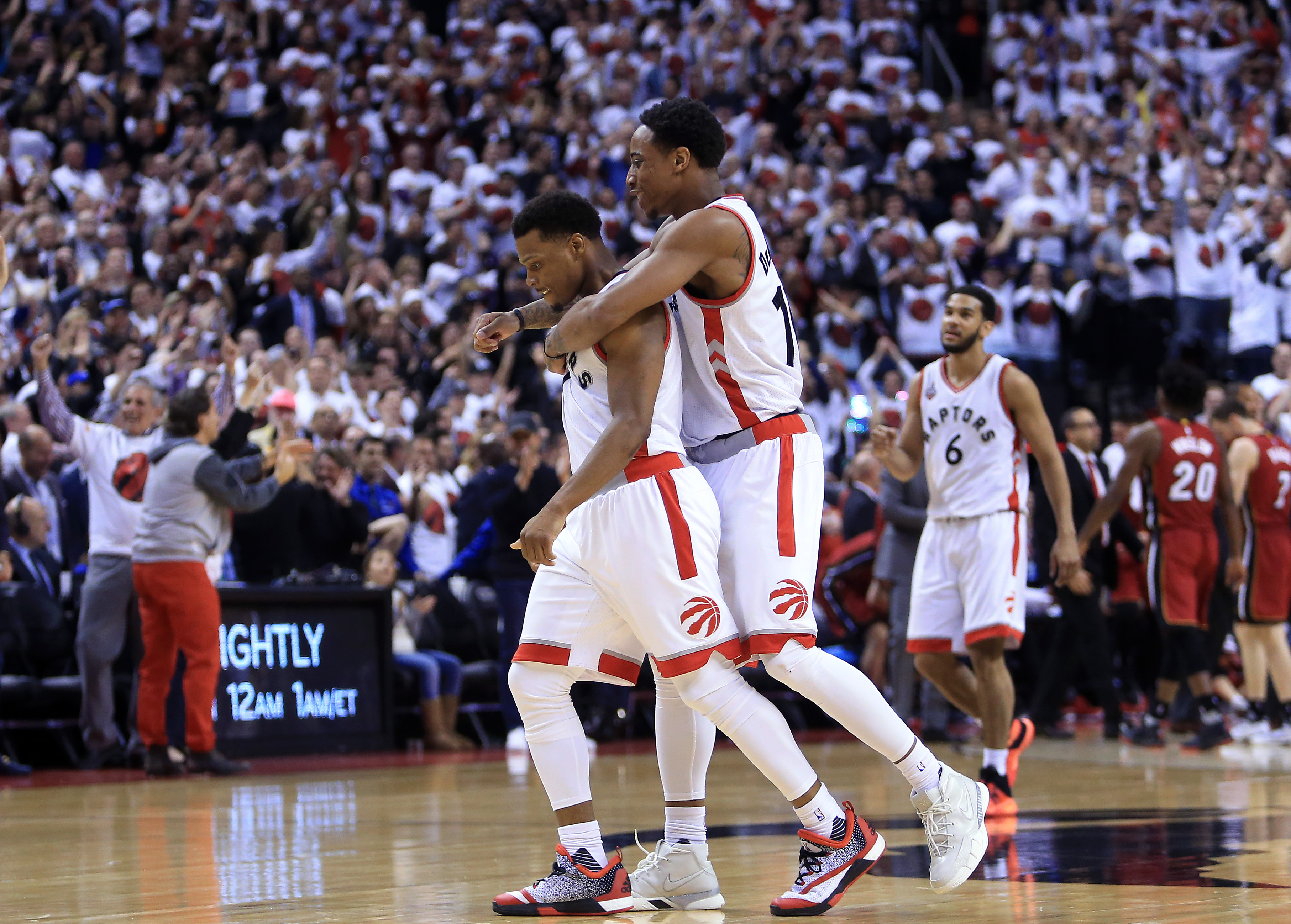 Eastern Conference
Cleveland Cavaliers: Keep the momentum going.
And so LeBron's two-week DNP – Rest streak begins

— Brendon Kleen (@BrendonKleen14) December 25, 2016
This better not actually happen. Cleveland has once again proven themselves to be Golden State's greatest foil, playing physical defense and matching them blow-for-blow on offense. Obviously, the Cavaliers have little need for regular season dominance (outside of maybe the top overall seed, but probably not even that), but LeBron can't risk coasting and ruining what the Cavaliers have built in the 2016 calendar year.
Toronto Raptors: Make Dorake happen. I mean, come ON.
Boston Celtics: Make that trade. They've lost leverage simply by way of waiting it out for too long. Their bag of tricks has lost its magic, and the pool of stars available for getting has drip-drip-dripped dry. Now, the Kings are in the playoff hunt, Blake Griffin is injured, Kevin Love is dominating, and the Cavs just beat the Warriors. Who is gettable? John Wall, who would just overflow their most saturated position? Danny Ainge can win trades in his sleep, but he's running out of time to make this work as his core moves into their primes and out of their current under-market deals (looking at you, Isaiah Thomas and Jae Crowder).
Charlotte Hornets: Woo a free agent. What the Hornets currently have is never going to be enough to challenge the top of the East, and Kemba Walker and Nicolas Batum aren't exactly young men. That's the core, along with Cody Zeller and Michael Carter-Williams, of a competitive team. Throw someone like C.J. McCollum into a bench role, and maybe that moves the needle?
No matter what he thinks he might find, Hornets GM Rich Cho should be spending the New Year glued to the phone.
New York Knicks: Let Kristaps Porzingis play center:
Maybe that first row shows that Noah's passing ability helps find open shots for Porzingis, but more likely is that the attention shown to Carmelo Anthony and Derrick Rose in the starting unit is what helps Porzingis. Either way, there is a ton of offensive potential for a lineup featuring KP at the five and Anthony at the four.
Atlanta Hawks: Find the sort of offense you want from a team with Dennis Schroeder as its point guard. And let's be clear, he should be the point guard of this team.
Schroeder in December
27.3 usage rate in 32.9 minutes per game
.523/.432/.902
21.2 PPG and 7.4 APG
Right now, the Hawks have too many guys, but not in the same way the Warriors, Spurs, Clippers, Celtics, and Raptors have too many guys. In a close game last Friday night, ten guys got minutes with Kyle Korver, Tim Hardaway Jr., and Dwight Howard out: Schroeder, Paul Millsap, Thabo Sefolosha, Kent Bazmore, Kris Humphries, Mike Muscala, Mike Scott, DeAndre Bembry, Malcolm Delaney, and Taurean Prince. Three of those players are rookies, and one of them is Kris Humphries.
It's time the Hawks started finding out what they have, who they like, and how it all fits together.
Milwaukee Bucks: Draw even more attention toward Giannis Antetokounmpo. The dude is a star, already, somehow top twenty in the league in points, rebounds, assists, steals, and blocks per game. He's LeBron mixed with the Alien from Alien vs. Predator. But, Milwaukee. Something needs to be done, whether it's petitioning the league to adopt Sunday Night Football's "Flex Game" silliness or adjusting the recently-ratified CBA to direct more basketball-related income specifically toward The Greek Freak.
Indiana Pacers: Let Myles Turner do whatever he wants. The Pacers bore me, and I only watch them when Turner is doing incredible things. I am not the only one who operates this way in their Pacers consumption. Let him do literally whatever he wants: bring the ball up the court, defend point guards, shoot technical free throws, coach the team, be the mascot for the team, run the team's website, shoot t-shirts out of a gun, eat concessions for free during games, bring friends onto the team bench, play on a more fun team.
Chicago Bulls: Stop playing Rajon Rondo. It's just not working, and without having to worry about the future (Rondo is on a one-year deal), the Bulls can just consider his contract a sunk cost. They are about two points per 100 possessions worse when he's on the court, and though the offense is about even, he's a clear problem for the Bulls. There's nowhere to hide him on defense, and teams don't respect him off ball in the halfcourt offense.
Give his minutes (a whopping 31 per game) to Isaiah Canaan and Jerian Grant, plan for the future while staying about even in the present, and head one stop closer to banishing Rondo out of the NBA.
Washington Wizards: Stop playing Marcus Thornton. Here's the thing: I know there aren't many better options, with Trey Burke, Kelly Oubre, and Tomas Satoransky all playing underwhelming basketball. With Jason Smith injured, they even had to turn to undrafted rookie (and NCAA champion) Daniel Ochefu for 11 minutes in their loss to Milwaukee on Friday night. If their ideal bench lineup of Burke, Satoransky, Oubre, Andrew Nicholson, and Jason Smith can stay healthy and gel, their record could see a boost in the New Year.
Detroit Pistons: Figure out the rotation. Tobias Harris recently got moved to the bench after an ineffective start to the year, while Marcus Morris continues to play at about replacement level, outside of the versatility and size he provides on both ends. Reggie Jackson is shooting only 40 percent and running the offense a little less efficiently since his return to the floor this month:
If Stan Van Gundy can figure things out around Jackson (Why is Boban not playing? Jon Leuer is really an NBA starter? Ish Smith is… what, exactly?), the Pistons can turn back to the one-five pick-and-roll that devastated the Eastern Conference last season.
Orlando Magic: Trade Nikola Vucevic. Somehow, the Magic are better on both offense and defense with Vucevic on the bench, despite his coming off the bench in 13 of his 29 games. He's not merely playing next to Serge Ibaka and Aaron Gordon and benefitting from their defensive prowess; the numbers are not much different with both of them on the bench.
Miami Heat: Tinker more with the bench. So far this year, Heat lineups featuring all three of Tyler Johnson, James Johnson, and Luke Babbitt, are posting a 100.7 offensive rating over 73 minutes (per nbawowy), a mark that would rank last in the non-Sixers division of NBA offenses. The simplest answer might be the only one necessary: the Heat have had far from the full armada:
Philadelphia 76ers: Get Ben Simmons on the court. If you want to move past the generation of Hinkie Processors, you have to move past his alienating habits. If Simmons is healthy enough to play the last month, let him play the last month. Seeing what Simmons-Covington-Saric-Embiid can be on the court will be fascinating, even in March of another lost season.
Brooklyn Nets: Do your dance, Sean Marks. Nail a head coach signing? [big check mark emoji]. Find complementary pieces (TREVOR BOOKER) to make your star (Brook Lopez) and youngsters (Rondae Hollis-Jefferson, Caris LeVert, Isaiah Whitehead) look better? Also [big check mark emoji].
2017 is going to be the year of the Sean Marks dance, and I'm so ready for it.
More from FanSided
This article originally appeared on