NBA: Luke Walton, Kenny Atkinson And Unexpected Success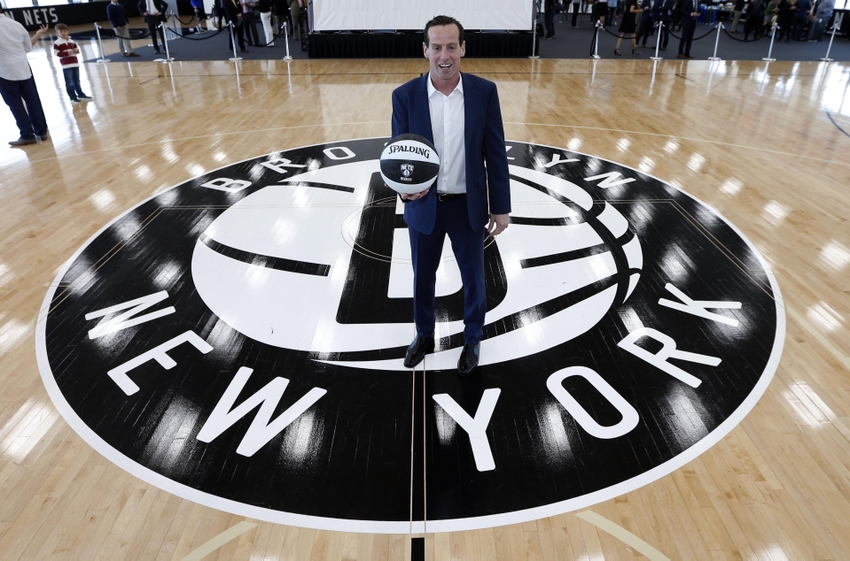 Both Luke Walton and Kenny Atkinson have performed well in challenging situations this year. This is how both coaches have exceeded expectations in the NBA this season
This summer, the Los Angeles Lakers and Brooklyn Nets both hired new coaches. The Lakers chose Luke Walton (fresh off the success of a 73-win season as an assistant in Golden State), while the Nets hired Kenny Atkinson (former assistant coach of the Atlanta Hawks). Both were seen as good choices, although few expected any success this season.
Now, in December, both coaches have accomplished at least some measure of success at their new jobs. The Lakers are 10-16, 9th place in the West, while the Nets sit in 14th place in the East with a 6-16 record.
While neither team has a reasonable chance at making the playoffs, both coaches have accomplished a great deal in their short tenures so far.
More from Sir Charles In Charge
The Lakers jump out as an obvious success. A team that dominates national media even when they aren't good (like the Dallas Cowboys or New York Yankees), the Lakers' success has been easy to spot.
Nick Young is playing like a man reborn, Brandon Ingram seems to be developing well, and Luke Walton is (rightfully) getting the credit.
The highlight of the season for this exciting Lakers team is easily their 117-97 victory over the Golden State Warriors. Even though the Warriors quickly avenged that defeat (winning 149-106 and 109-85 in the next two contests), beating the prohibitive favorites shows how far Los Angeles has come.
For the Brooklyn Nets, the picture is less rosy. The team has little talent, no draft picks for what seems like an eternity, and no path to getting better in the short term. Given those facts, seeing Brooklyn anywhere but the bottom of the conference is exciting.
Atkinson has done a great job with the team so far, and every win slightly reduces the value of the pick they will give to Boston.
The Nets have a signature win, too, a 127-95 finish against the Los Angeles Clippers. Even against a team that was resting Blake Griffin, this was a huge victory for Atkinson and his team.
Both coaches have been very good this year, but Atkinson's performance may be more impressive. He is doing fairly well with an extremely low supply of talent, and without an injured Jeremy Lin.
That isn't to say that Walton doesn't deserve any praise (he does), but rather that it would be unfair not to recognize what the former Atlanta assistant is doing.
There are plenty of good coaches in the NBA, and some of the best often go unnoticed. If Walton and Atkinson can keep up their performances so far, their teams should have bright futures.
This article originally appeared on