NBA: Kevin Martin Retires As Dynamic Scorer, Unorthodox Shooter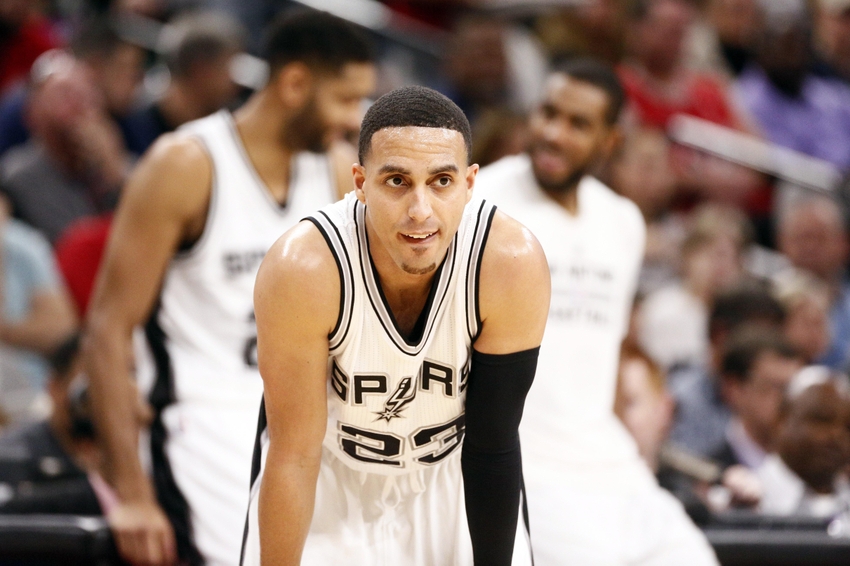 Kevin Martin never made the All-Star Game or won any major awards. However, he still accomplished things over his 12-year career that NBA fans can appreciate.
Veteran shooting guard Kevin Martin announced his retirement on Thursday, Nov. 24th. He made his announcement via an ad in the Zanesville (Ohio) Times-Recorder, his hometown newspaper.
Kevin Martin finished a 12-year career playing for five franchises: the Sacramento Kings, Houston Rockets, Oklahoma City Thunder, Minnesota Timberwolves and San Antonio Spurs.
His career per game averages of 17.4 points, 3.2 rebounds, and 1.9 assists showed he was the quintessential scorer. Martin was capable of scoring in almost any manner, and he did it all with his unorthodox shooting release.
He didn't gain his profile as a scorer by being a volume shooter, either. Kevin Martin leaves the NBA as one of its more efficient shooters.
Martin's true shooting percentage eclipsed 60 percent in five of his 12 seasons. His percentage placed him within the league's top 10 in four of those years. He put up one three-pointer for every two two-pointers.
He never shot worse than 33 percent from beyond the arc outside of his rookie season.
His best period was a five-year span from 2006-07 through 2010-11. This covers his latter three-and-a-half seasons with the Kings and his first season-and-a-half in Houston. It was during this time that he averaged 20 points a game or more each season.
His 10 best scoring performances took place during this span.
His peak production was 2008-09, his final full year in Sacramento. He averaged 24.6 points per game, shooting 41.5 percent on 5.4 three-point attempts per game. Martin also averaged a career-high 10.3 free throw attempts per game.
He had his best game during this season: a 50-point outburst in an overtime loss at the Golden State Warriors in April 2009.
Kevin Martin's production after that span didn't just fall off of a cliff, either. He averaged 20.0 points per game in 2014-15, his second-to-last season in the NBA. Martin hit a high-water mark of 37 points on three separate occasions that year.
He even put up 37 an additional time in his final year.
Despite his scoring ability, Kevin Martin found himself on the sidelines often in his career. Martin played in 714 of a possible 965 career games. He also played in 70 or more games in only four of his 11 82-game seasons.
He only played in 40 of 66 games during the lockout-truncated 2011-12 season.
Kevin Martin's notable injuries include a groin injury in 2007-08, an ankle injury in 2008-09, a shoulder injury in 2011-12 and a fractured wrist in 2014-15. Even with the frequency of his injuries, Martin was able to remain a consistent scorer anytime he stepped onto the court.
Martin also struggled as a defender. He was hindered by his small frame. He stood 6-foot-7, but never weighed more than 204 pounds during his career.
Martin has a career offensive box plus-minus of 2.4 points per 100 possessions. That number is cancelled out by his -2.4 defensive plus-minus. -2.4 puts him .4 points below a replacement level defender. This evens out his overall box plus-minus to 0.1 due to rounding decimals.
Kevin Martin's defensive deficiencies may have kept him from ever reaching the All-Star Game.
Kevin Martin is a small-town guy at the end of the day. He didn't play in the highly publicized markets during his career and had a laid-back demeanor. Martin played hard whenever he was on the court, even if his defense wasn't at an All-NBA level.
He was also quick to thank his family, friends and mentors in his Times-Recorder retirement ad. There must be something with Ohio basketball players and their love for their hometowns.
Kevin Martin showed up, worked hard, got buckets, and left. His 12 seasons may not have culminated in All-Star appearances or major awards.
But his dynamic scoring and calm, personable attitude will leave good memories in the minds of fans across the league well into the future.
This article originally appeared on