NBA: Handing Out Individual Awards At The Midway Point Of The Season
James Polazzon/FanSided via Sir Charles In Charge

Fansided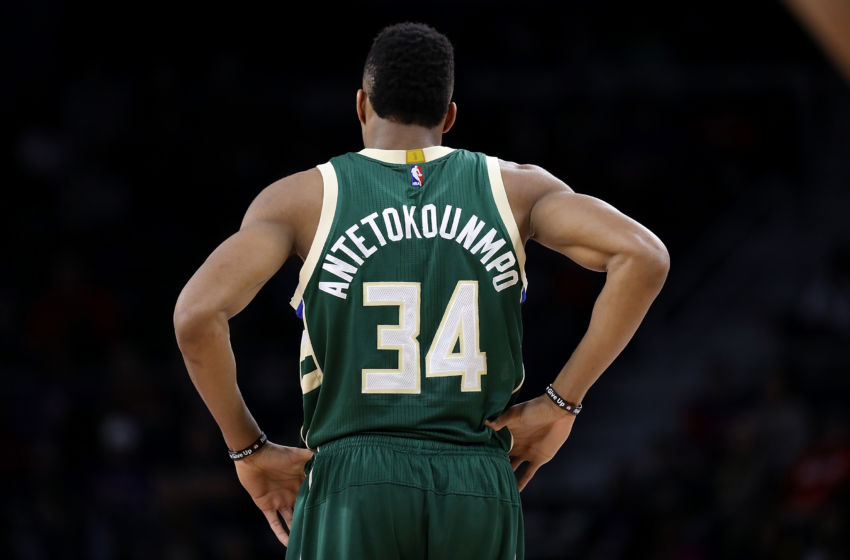 Officially at the halfway point of the 2016-17 NBA season, we give out our mid-season individual awards
Most, if not all, teams in the NBA have reached the midway point of their season. In other words, they've played roughly 41 games. Yea, simple enough.
With this in mind, I've decided to hand out the major end of the season awards now as if the season ended today. Please note that these are just projections from the first half the season, rather than a prediction of who will when the award when the second half of the year gets played.
So, without further ado, let's begin with the NBA's Midseason Coach of the Year award…
(All statistics and team records are accurate as of 8:00 AM EST, January 15, 2017)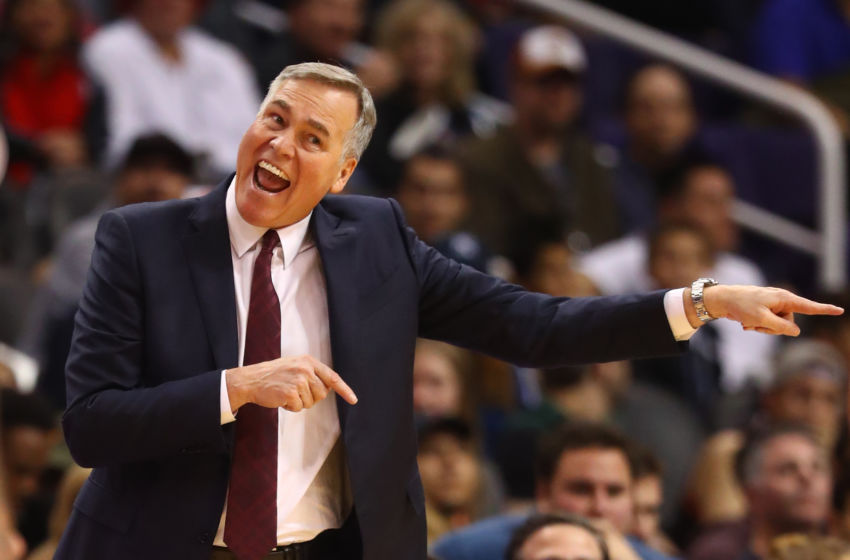 Coach of the Year: Mike D'Antoni, Houston Rockets
Stats: 32-11 record, 3rd in Western Conference
The Houston Rockets' newfound success can not solely be contributed to the arrival of Mike D'Antoni, but the former Suns coach has sure found a way to get his team roaring again after a disappointing 2015-16 campaign.
D'Antoni has given the reins of the offense to James Harden, allowing him to become the true point guard on the team and utilise his facilitating skills as well as continuing to score.
Doing this has done wonders for Houston, who are now 32-11 on the season and are getting valuable contributions from everyone from Eric Gordon to Montrezl Harrell.
D'Antoni is not the only reason for the Rockets surprising success story but he deserves a bulk of the credit and right now, deserves to be named as the NBA's Coach of the Year.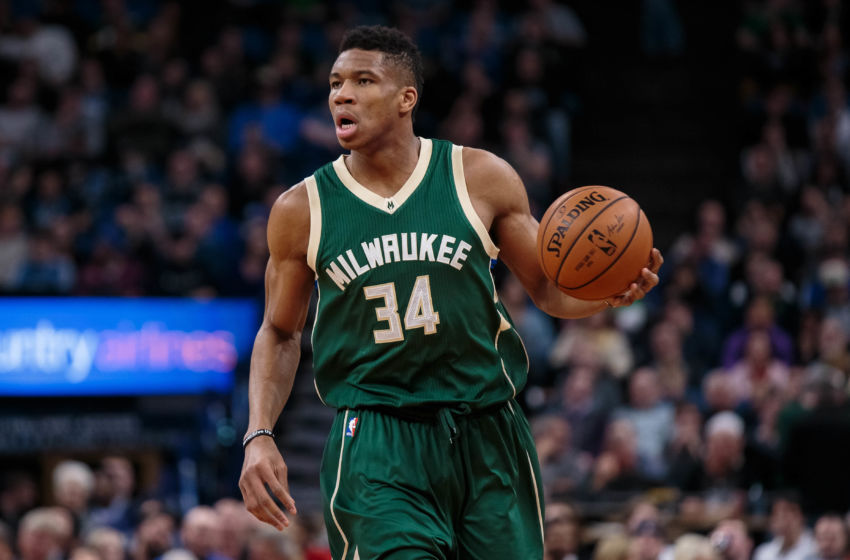 Most Improved Player: Giannis Antetokounmpo, Milwaukee Bucks
Stats: 23.2 points, 8.7 rebounds, 5.6 assists, 2.0 blocks and 1.8 steals
The NBA's Most Improved Player is often hard to judge – should you give it to a player who has made the leap from role player to very good starter or a very good starter turned star?
I think Giannis Antetokounmpo has made it pretty easy for everyone this season. The Greek Freak made the leap straight from potential star to superstar this season and has asserted himself as a household name, garnering the fifth most All-Star votes of anyone in the NBA this season.
Giannis is averaging career highs across the board and has become an unstoppable force despite his lack of a three-point shot in the modern era.
Considering all this, it would be very surprising to see the award go to anyone else at this point of the season.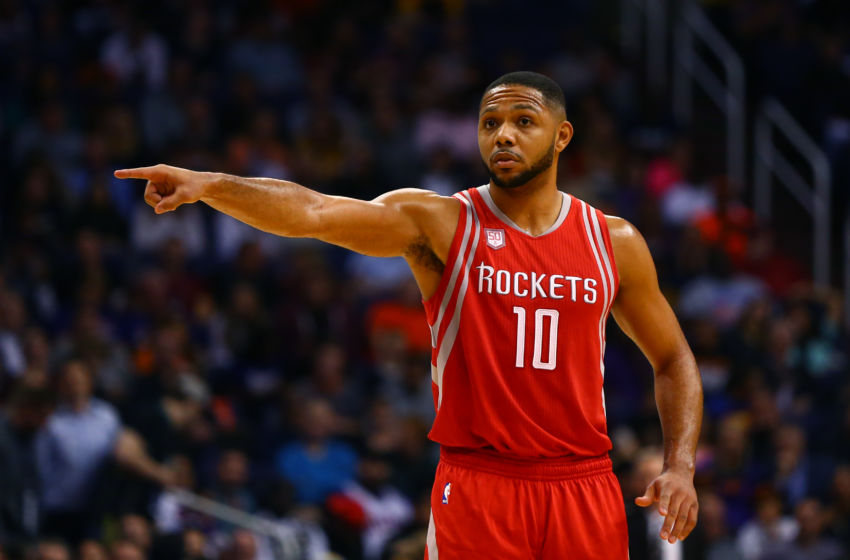 Sixth Man of the Year: Eric Gordon, Houston Rockets
Stats: 17.7 points, 2.7 rebounds, 2.9 assists, 43.0 FG% and 40.9 3P%
James Harden is not the only player in Coach Mike D'Antoni's new system that has benefited greatly.
Eric Gordon has finally found a change of scenery after being stuck in New Orleans and he sure is proving why that was just what he needed.
Through 41 games, Gordon has made 152 three-point field goals, second in the entire NBA and only four behind Stephen Curry.
Gordon has been an absolute scoring stud and lethal sniper off the bench for the Rockets this season and his case for the NBA's Sixth Man of the Year is only strengthened by the success of his team.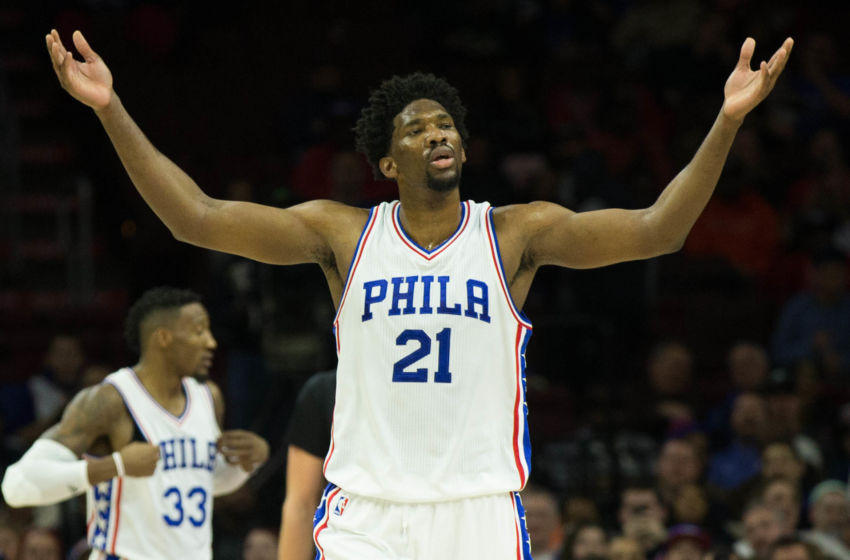 Rookie of the Year: Joel Embiid, Philadelphia 76ers
Stats: 19.6 points, 7.6 rebounds, 2.0 assists, 2.3 blocks and 0.8 steals
Joel Embiid has no competition whatsoever for the NBA's Rookie of the Year Award.
The Process missed the entire first two seasons of his NBA career but has shown no signs of prior injury problems. Even in his limited minutes, Joel Embiid is dominating the game.
In fact, the Philadelphia 76ers actually are a +12 with Joel Embiid on the court over the season.
Sure, Jamal Murray has shown flashes in Denver and yes, Malcolm Brogdon is starting to heat up in Milwaukee, but no one is taking this award away from Embiid, a potential all-star as a rookie.
So far, The Process has paid off.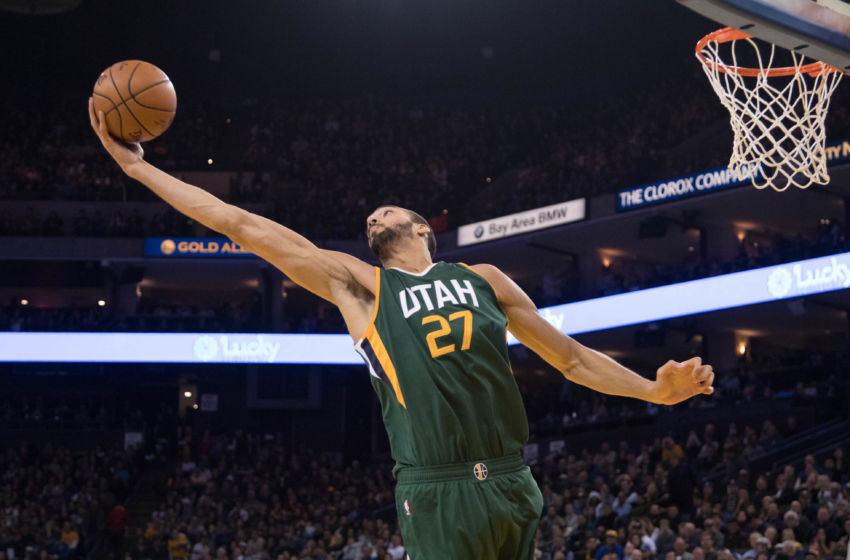 Defensive Player of the Year: Rudy Gobert, Utah Jazz
Stats: 12.1 points, 12.3 rebounds and 2.5 blocks
The previous two years have seen a wing player, Kawhi Leonard, win the DPOY Award with his primary competition being another wing player, Draymond Green. I think this season so far has proven that the case could be different this season.
Rudy Gobert has been very, very good for the Utah Jazz this season and more people need to know about it. With Derrick Favors missing a lot of games due to injury, Gobert has grown into more of an all-star caliber player and, more importantly, a lethal defensive weapon.
Among qualified players, Gobert ranks 1st in Defensive Real Plus-Minus, 3rd in Defensive Win Shares, 2nd in Block Percentage, 1st (tied) in Blocks per game and 5th in Rebounds per game.
While Draymond and Kawhi will give Gobert a run for his money in the long run, I believe Gobert is the clear winner at the halfway point of the NBA season.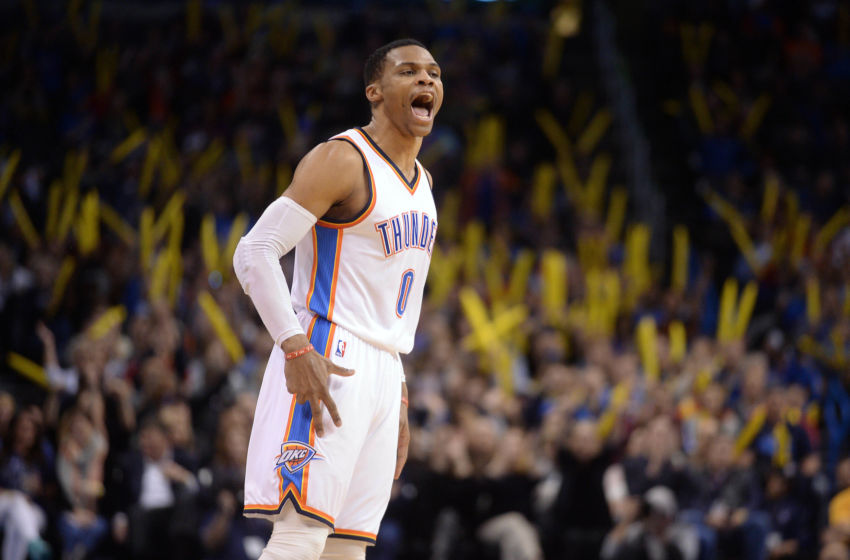 Most Valuable Player: Russell Westbrook, Oklahoma City Thunder
Stats: 30.8 points, 10.7 rebounds, 10.5 assists and 1.4 steals
Right now, the NBA's Most Valuable Player Award would probably have to go to one of two players – either James Harden or Russell Westbrook.
Both have been putting up ridiculous stats for their respective teams and hold comfortable positions within the playoff picture. Whilst Harden has the better spot in the standings, Westbrook has the slightly better statistics.
Harden is a very deserving candidate and it would not come as a surprise to me if other believe him to be the MVP of the season so far but here is why I chose Westbrook over Harden.
Firstly, Westbrook hasn't got quite the same supporting cast around him as Harden – whilst Harden has shooters like Eric Gordon, Trevor Ariza and Ryan Anderson, Westbrook has no exceptional long range shooters on his team.
The second and main reason I chose Westbrook is that he is averaging a triple-double. Everyone thought it was impossible and, right now, he's still doing it halfway into the season.
What Harden is doing is extremely impressive but what Westbrook is doing is unprecedented.
Westbrook is getting a triple-double every second game and the Thunder almost always win when he does. Without Westbrook, the Thunder would be a bottom feeder in the West and this is why I believe that Russell Westbrook is the most valuable player in the NBA so far in the 2016-17 season.
Agree? Disagree? Leave your opinions in the comments section below!
This article originally appeared on