NBA: Five Teams That Are Falling Short Of Expectations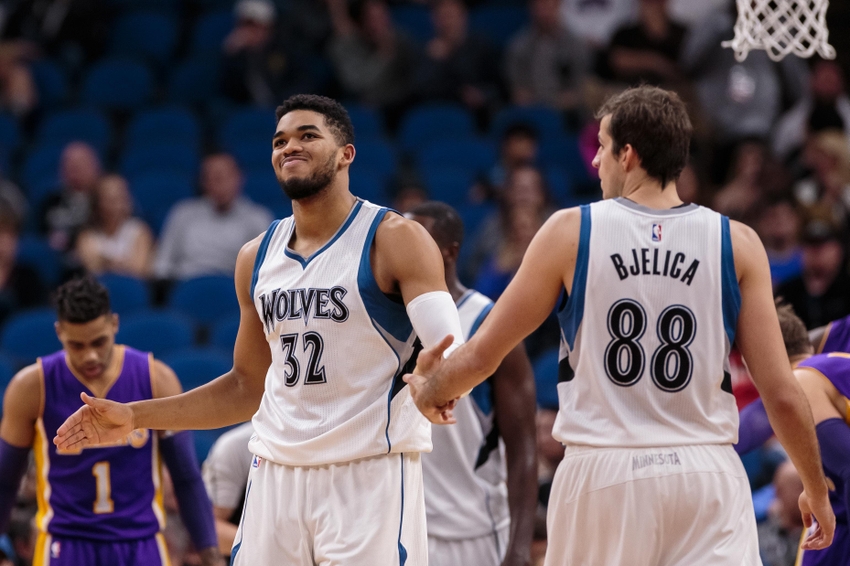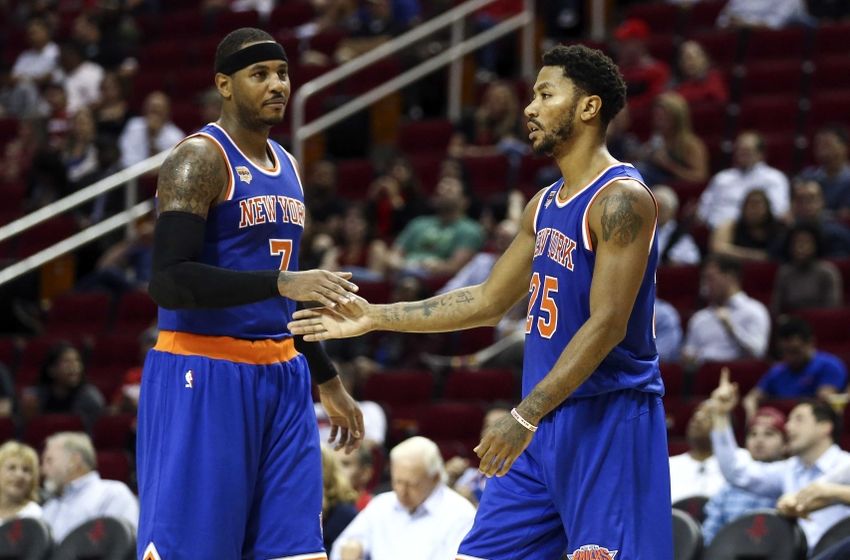 We look at five NBA teams that have fallen well short of expectations so far this season
Going into each NBA season, every team as their own goals set for the up incoming year. Whether that's making the postseason, or challenging to become title contenders. Each team has their own expectations of what they want to accomplish throughout the season.
But sometimes, things don't always go as they planned. Some teams might expect to make the postseason but, instead, end up at the bottom of the leagues standings (I'm looking at you Dallas.)
That's just how things go sometimes; an NBA season can be really unpredictable. You never know what to expect. I mean look at the Los Angeles Lakers; I know nobody expected them to have seven wins this early in the season.
That's just how unpredictable a season can be. So with all that said, we'll take a look at five teams that haven't lived up to their own expectations yet, early in the 2016-17 season.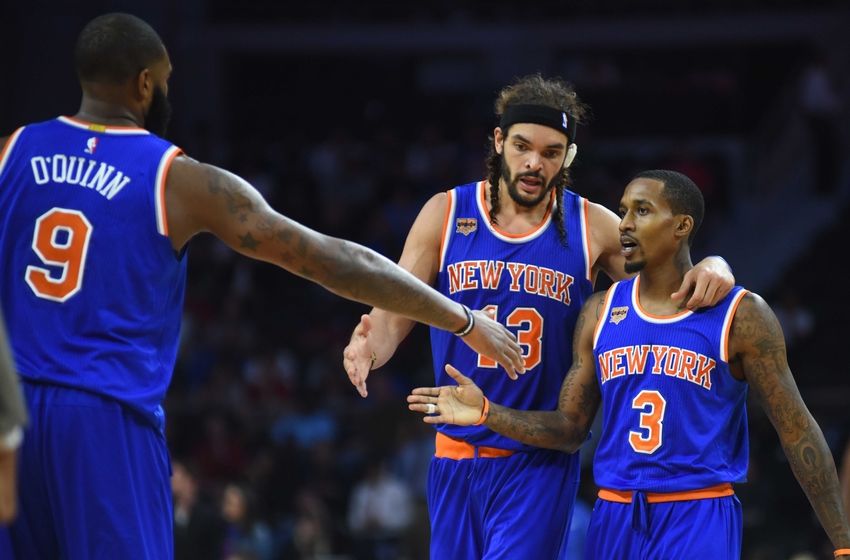 New York Knicks
Goal: Become a "Super Team"
"They're saying us and Golden State are the super teams" – Derrick Rose 
That's what Derrick Rose had to say before the season started. But now, as they sit just 6-7 in the Eastern Conference standings, that doesn't look to be the case anymore, as the team continues to be plagued by inconsistencies on both ends of the floor.
The Knicks can look great one night, and let up the next. Nothing was more evident of that than the Knicks matchup with the Washington Wizards. After coming off two wins in a row over the Dallas Mavericks and Detroit Pistons, New York came away on the losing end of a tough loss to the 3-8 Washington Wizards.
How does that even happen? Washington lost to the Philadelphia 76ers the night before playing them. Yet, somehow they came away victorious against an even better team in the New York Knicks. That just shouldn't happen. But it did.
Now the Knicks came back, beating a strong Atlanta Hawks roster 104-94 the next game. But the team just continues to struggle with consistency issues. Now some of that has to do with the Knicks being a new group, but some of it also just comes down to not having a consistent effort on the defensive end of the floor.
New York tends to pick and choose when to play defense, and that's just not going to get the team many wins. Offensively they have enough talent, now it just comes down to focusing in on the less glamorous end of the floor every night.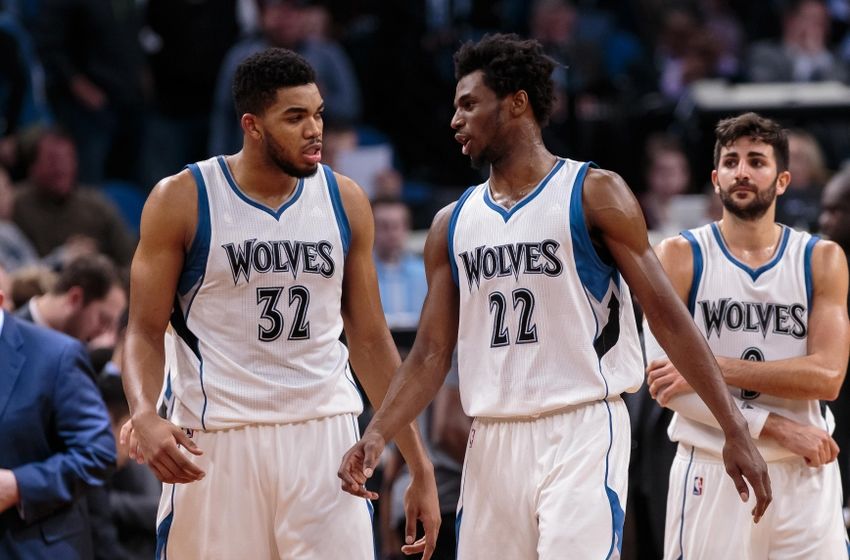 Minnesota Timberwolves
Goal: Playoffs
In an interview over the summer with Spanish radio station Catalunya, Ricky Rubio talked about the teams up incoming goals for this season.
[via 1500 ESPN.com]

"When I arrived to Minnesota, my hope was to break the seven years' streak without [a] presence in [the] playoffs," Rubio said via a story that was posted on ESPN.com. "I still have that hope, but it's very tough mentally when year after year that goal is not met.

"Next season will be crucial for me. I've been in the NBA for five years, and six years without playoffs would be a long time. At 26, I'd have to start thinking about teams that can get to the playoffs and win in the Finals."
That seems like it might be playoffs or bust for the young Minnesota Timberwolves. They have a ton of talent on the team, but youth and inexperience has continued to hold them back.
Andrew Wiggins, Karl-Anthony Towns and Zach LaVine are all doing their parts in holding this team together. But besides them, the team doesn't have anyone else they can consistently rely on.
Starting point guard Ricky Rubio is scoring just 6.1 points per game, while shooting a putrid 33.3 percent from the field and only 25 percent from deep. That's not going to get this team many wins. And even with him sidelined, rookie point guard Kris Dunn hasn't done any better, averaging only 4.0 points a game himself – shooting just 32.7 percent from the field.
That has continued to hurt the team, because Minnesota just isn't getting enough production for its point guard position. I mean, between all three guards (Rubio, Dunn and Tyus Jones) they're only scoring a combined 15.1 points per game. That's unacceptable, especially when considering the talent all three of them possess.
If the team hopes to get this season back on track, they're going to be counting on their point guards to produce. Now it just comes down to seeing if they're up to the task.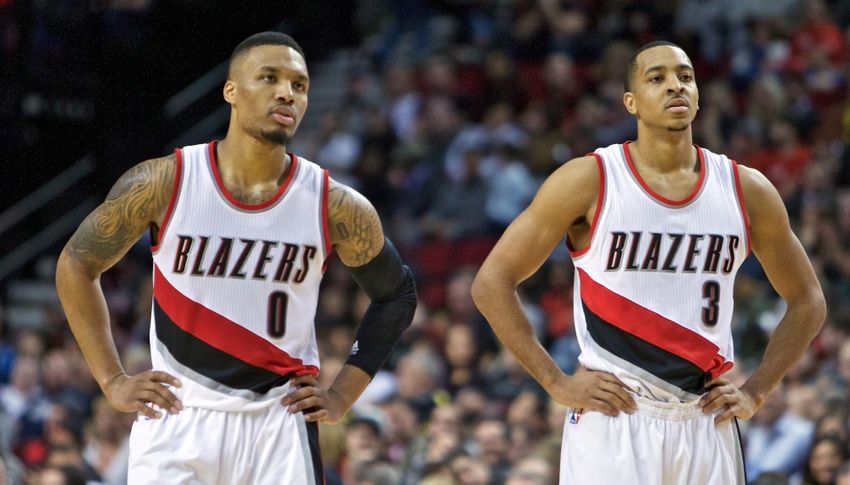 Portland Trail Blazers
Goal: "Contend" In The West 
"We kind of suck right now."
Those were the words of star point guard Damian Lillard after the Portland Trail Blazers came up on the losing end of a 126-109 point loss to the Houston Rockets earlier this season.
Now, you can understand his frustrations. The team was supposed to be taking the next step forward this season, which is to become title contenders. Whether realistic or not, that was the teams approach. But now they sit 7th in the Western Conference standings with a record of 8-7.
Being just one game over .500 isn't a good look for this team, especially when taking into consideration how stacked the Western Conference is. Out West, no team is making the postseason with a losing record. So Portland better step things up if they hope to get themselves in the upper echelon of the Western Conference.
They got things back on track in their last game with the Brooklyn Nets, winning 129-109. But that still doesn't make up for their lackadaisical play in the three games prior that.
Portland gave up 113 points to the New Orleans Pelicans, 126 points to the Houston Rockets, and 113 points to the Chicago Bulls. That's giving up way too many easy baskets to you're opponents. I mean, I understand that Chicago and Houston got into triple-digit scoring totals, but New Orleans? Really?
To be fair, Jrue Holiday was back for that game, but they still allowed the Pelicans to shoot 54.9 percent from the field. That's continued to be the teams Achilles heal, and they need to sure up that end if they're to get themselves home court advantage come playoff time.
Denver Nuggets
Goal: Playoffs
The fact that the Denver Nuggets were "in the hunt" to sign Dwyane Wade should say all you need to know about the expectations for this team. They fully expect to make the playoffs this season, but that doesn't look like it's going to happen at this time. It has nothing to do with talent for Denver; it's just their youth and the inability for them to close out games that's continued to hold this team back.
Time and time again, the Nuggets have continued to let up in the final minutes of games. That's been one of the main issues for the team, as they seem to have trouble scoring when the game counts most. Now this is were there youth starts to come into play, because a lot of times at the end of games, Emmanuel Mudiay is the one with the ball in his hands.
More from Sir Charles In Charge
But he has continued to be a huge part of the problem for the Denver Nuggets. Mudiay has a tendency to rush things a bit when the game is on the line. That has caused him to get some unnecessary turnovers at the end of games. Now, he needs to start growing in that aspect, because if he isn't scoring at the end of games, he doesn't really know what else to do.
That's been Mudiay's problem since day one. Whenever he isn't scoring the ball he tends to forget about creating plays for his teammates or even playing defense at times. That can't happen anymore. It seems like his scoring is what gets him to play defense and create plays, when in reality it should be the other way around.
Having a hot shooting game should dictate whether he chooses to play defense or not. Yet, at times it looks like that is the case. A prime example of that was the Nuggets vs. Trail Blazers game in which Emmanuel Mudiay went 3-16 from the field (shot 18.8 percent FG.) Instead of finding other ways to contribute, he continued jacking up shots.
In the end, he finished the game with just 8 points, 0 assists and 2 turnovers. That isn't going to get the Nuggets many wins. In fact that's probably going to lose them more games than they win. Yet, he continues playing this way.
Denver isn't going to be making a postseason run anytime soon if he can't find other ways to produce. Mudiay needs to understand when to create for his teammates, and when to shoot. Whenever he figures that out, Denver will be a tough team out West. But until then, they'll be sitting on the outside of the playoff picture looking in.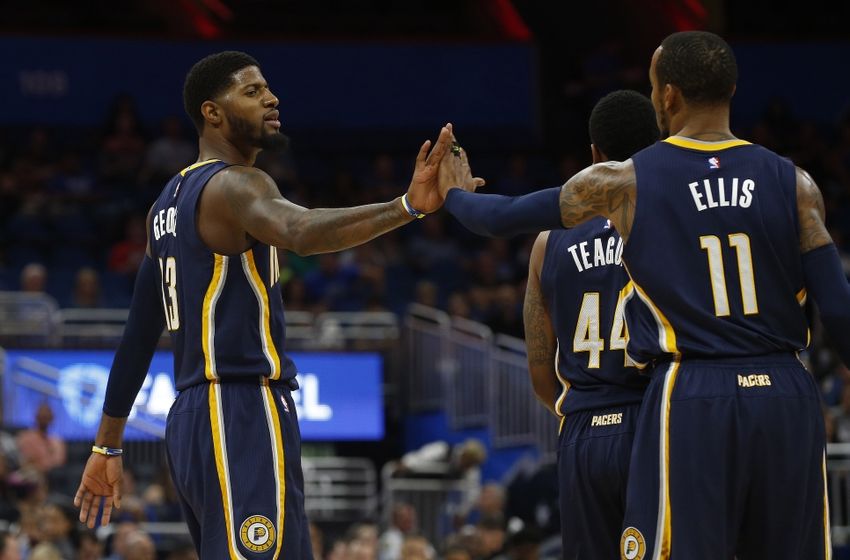 Indiana Pacers
Goal: Contend In The East
"I think with the moves that they made, it's on me now, to get us back to being contenders," he (Paul George) told Michael Lee of The Vertical. "I think, with what I'm going to bring, the talent I have around me now, I've got a chance to challenge Cleveland."
That was the expectation for the team in the summer. But now, as they sit 7-8 in the Eastern Conference standings, the team isn't looking like the contenders people expected them to be. Part of that is due to the fact that they have essentially a new roster.
With the additions of Jeff Teague, Thaddeus Young and Al Jefferson the team is still getting accustomed to playing with each other. So that has had a lot to do with the teams' inconsistencies as a unit. But some of it also has to do with the teams lack of depth.
The Indiana Pacers have one of the worst second units in the NBA. Their plus/minus differential of -14.8 is the third worst in the league (before their game against the Warriors); only Minnesota and Washington have a worse bench. That's not going to get this team into title contention, because all the elite teams in the NBA have strong second units. So that means Indiana's reserves have got to step it up.
C.J. Miles is the leading scorer for that group averaging 13.0 points per game, while Al Jefferson is a close second averaging 6.6 points per game. C.J. Miles has been a nice option off the pine, but with injuries he's been forced to start some games. That's left Al Jefferson and Aaron Brooks (shooting just 39.3 percent from the field) as the leaders of the second unit. And so far that hasn't worked out well for the team.
They're going to need to find either other scoring options off the bench, or hope Aaron Brooks and Al Jefferson break out of their slumps, because this team has got enough firepower in their starting unit to beat some of the elite teams in the East. But it's going to be hard keeping their starters fresh, when the reserves keep blowing leads.
Indiana has got to figure out a way to get their bench players going. Aaron Brooks went 4-6 from the field a couple nights ago, so maybe that can help get him out off that slump. If he can't, the Indiana Pacers are going to be in some real trouble come April.
This article originally appeared on