NBA Draft Combine list announced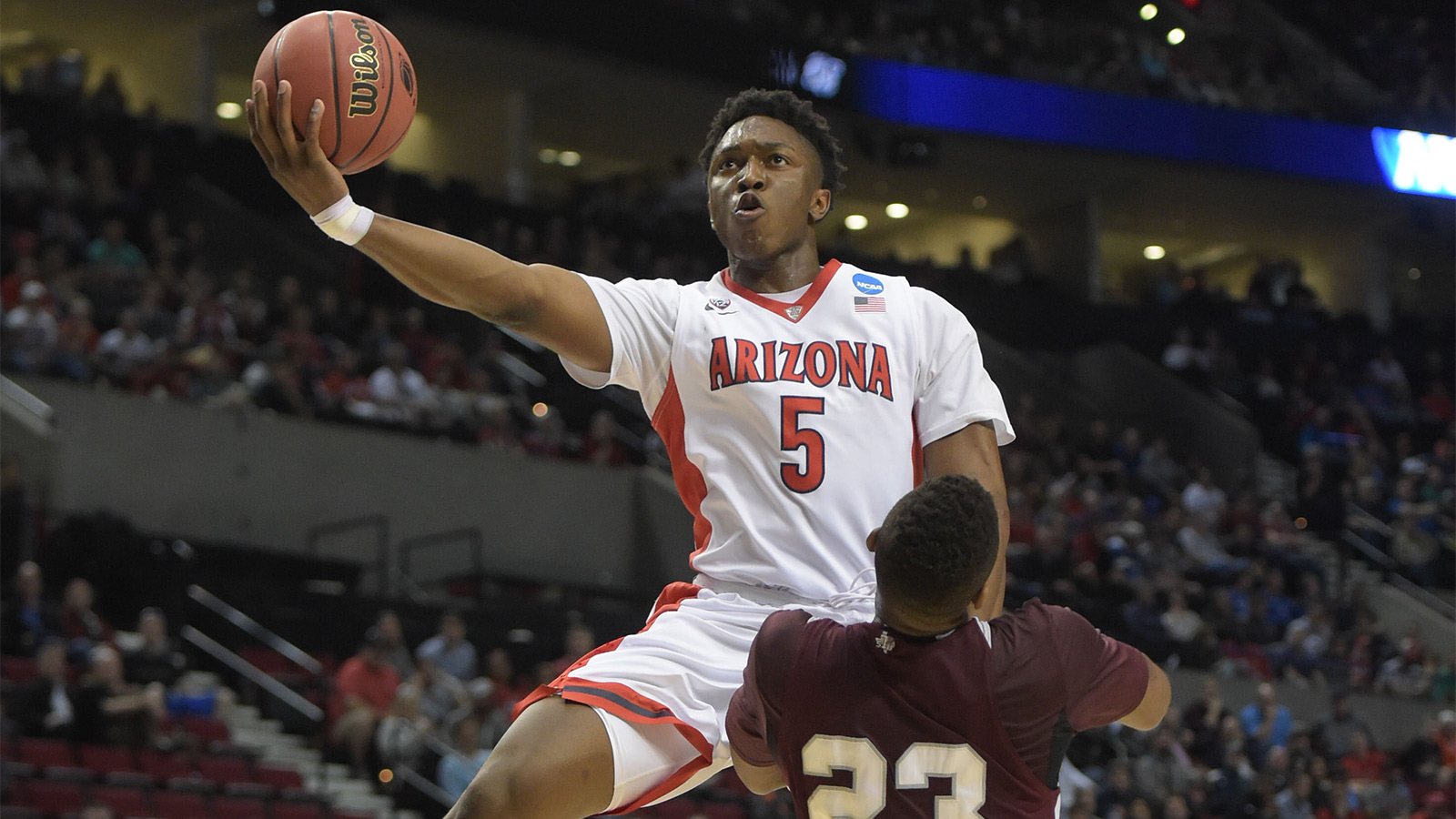 The NBA has released the list of participants for this year's Draft Combine, and a few notable players are surprisingly not going to attend.
Kentucky's Karl Anthony-Towns and Duke's Jahlil Okafor, considered by many to be the top-two players in this year's draft class, will not be working out at the combine.
International talents like Emmanuel Mudiay, Kristaps Porzingis and Mario Hezonja won't be participating as well.
The on-court portion of the Draft Combine will take place May 14th and May 15th. Here's a full list of the players who will attend, via CBSSports.com:
***
Cliff Alexander, Kansas
Justin Anderson, Virginia
Brandon Ashley, Arizona
Ryan Boatright, Connecticut
Devin Booker, Kentucky
Anthony Brown, Stanford
Willie Cauley-Stein, Kentucky
Rakeem Christmas, Syracuse
Pat Connaughton, Notre Dame
Quinn Cook, Duke
Branden Dawson, Michigan State
George de Paula, Pinheiros (Brazil)
Sam Dekker, Wisconsin
Michael Frazier II, Florida
Treveon Graham, VCU
Jerian Grant, Notre Dame
Olivier Hanlan, Boston College
Montrezl Harrell, Louisville
Andrew Harrison, Kentucky
Aaron Harrison, Kentucky
Tyler Harvey, Eastern Washington
Corey Hawkins, UC-Davis
Rondae Hollis-Jefferson, Arizona
Jonathan Holmes, Texas
Richaun Holmes, Bowling Green
R.J. Hunter, Georgia State
Vince Hunter, UTEP
Mouhammadou Jaiteh, Nanterre (France)
Dakari Johnson, Kentucky
Stanley Johnson, Arizona
Tyus Jones, Duke
Frank Kaminsky, Wisconsin
Kevon Looney, UCLA
Trey Lyles, Kentucky
Jarell Martin, LSU
Chris McCullough, Syracuse
Jordan Mickey, LSU
Larry Nance, Wyoming
Kelly Oubre, Kansas
Cameron Payne, Murray State
Terran Petteway, Nebraska
Bobby Portis, Arkansas
Norman Powell, UCLA
Michael Qualls, Arkansas
Chasson Randle, Stanford
Terry Rozier, Louisville
D'Angelo Russell, Ohio State
Keifer Sykes, Wisconsin-Green Bay
TaShawn Thomas, Oklahoma
Marcus Thornton, William & Mary
J.P. Tokoto, North Carolina
Myles Turner, Texas
Robert Upshaw, Washington
Rashad Vaughn, UNLV
Chris Walker, Florida
Dez Wells, Maryland
Aaron White, Iowa
Alan Williams, UC Santa Barbara
Justise Winslow, Duke
Christian Wood, UNLV
Delon Wright, Utah
Joseph Young, Oregon
(h/t CBS Sports)